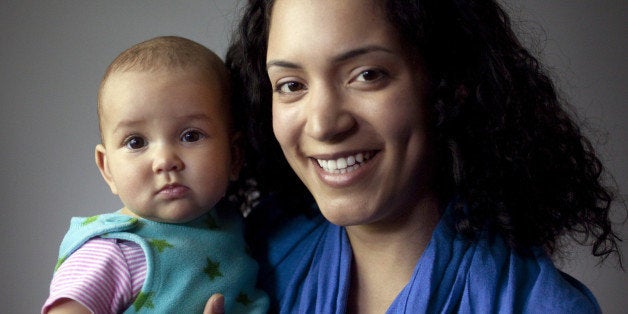 Before I became a mother, I had no idea of the challenges and joys that awaited me. Qualities emerged that I hadn't known I had, like unwavering patience, overwhelming love, and a fierce determination to steer my son around at least some of the pitfalls of my own childhood.
I have seen this determination in mothers from every corner of the globe. Their resilience and optimism fuels hope that if we offer tangible support to the mothers in our midst, we will foster a generation of resourceful, resilient, compassionate young adults.
I recently had a chance to speak with Maria Shriver from Shriver Media and Carolyn Miles from Save the Children about a survey they conducted of 1,000 mothers on raising children in today's world. The Resilient American Mother study explored issues like work/ life balance, the economics of child-rearing, the role of technology, and mothers' views about the future and revealed both sobering and inspiring results.
Nearly 2/3 of working moms believe American businesses are making it nearly impossible to juggle work and family demands:
More than half are living paycheck to paycheck
Two-thirds believe their children are less safe than they were as kids
And yet nine out of ten of the mothers surveyed said that they were optimistic about their future, their children's future, and their ability to raise independent, caring kids. Extraordinary! Even with so much working against them, these mothers were mightily committed to bettering the lives of their children.
When mothers were asked what they believed the most important issue facing the next president, the vast majority cited quality education as the key to their children living successful lives. Save the Children has known for years the education is key and has bettered the lives of tens of thousands of families with their initiatives.
Jalyssa was a young mother who never knew her father and whose mother had six children from three fathers and eventually ended up in jail in charges related to her drug addiction. Jalyssa cannot recall anyone reading a book to her when she was a child. She became pregnant as a teen.
Save the Children began sending a trained early childhood coordinator on home visits when Jalyssa's third child was born. Victoria brought books and encouraged this young mother to read with her children. She introduced Play-doh, painting and threading blocks that improved pre-literacy and motor skills. Jalyssa began feeling empowered to launch her children toward a brighter future, all because of the support of Save the Children's early education and literacy programs. And because of Victoria's encouragement, Jalyssa is now set to begin training as a medical assistant!
The resilience of mothers never ceases to inspire me; even in the most dire circumstances, parents push through obstacles to help their children step out of the cycle of teen pregnancy, dropping out of school, or engaging in criminal activities. But they need and deserve practical help.
In honor of Mother's Day, consider sponsoring a child with Save the Children. Support from individuals makes these invaluable literacy programs possible. Please click here for information.
May we all recognize our shared responsibility for supporting the resilient mothers and children in our midst, sending them into a future made brighter by the unique light they each become able to shine.