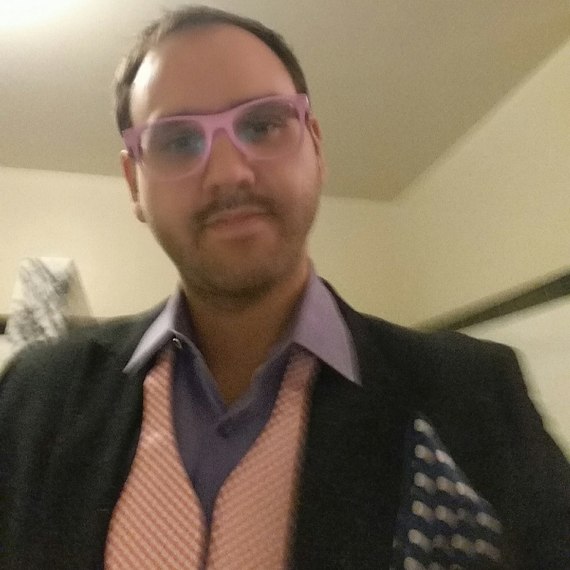 The ends of my pink bowtie blew into my face, caught in a gust of wind as I walked up the steps to the State Capitol building in Salem, OR. I had tried to tie it myself in the car, but to be honest, it was the first time I have ever tried to wear a "real" bowtie, not a pre-tied one. My dads gave me the pink one for my thirtieth birthday last week, and it felt like the day to wear it.
My gay dads taught me to tie a regular tie.
They never taught me to tie a bowtie, even a pink one.
Stepping into the Gallery, I found Joe. I had it on good faith that Joe was good with a bowtie. "Can you help me tie this?" I asked.
"I've only ever tied them for myself, so I'm not sure I can. But I'll try," Joe promised.
He was as good as his word. With my pink bowtie in place, I took my seat.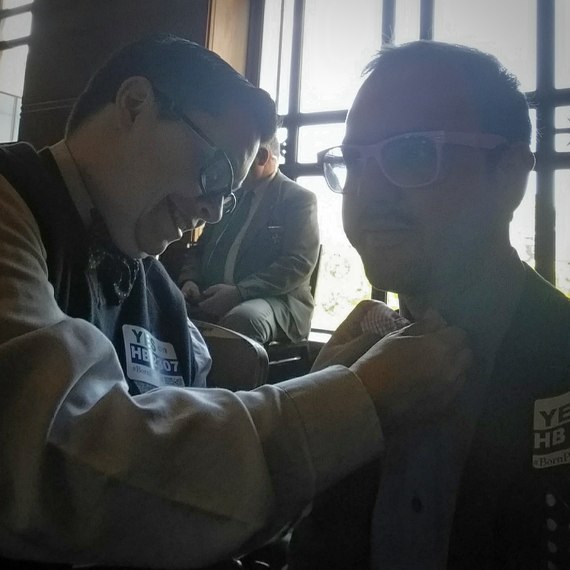 Members of my queer community have always helped me fill in the gaps where my birth family hasn't been able to step in. They have buoyed me up in the spirit of love and support that LGBTQ people have no shortage of.
My family began this journey 57 years ago, when my grandfather, a psychiatrist, submitted a case study to a journal on successfully converting a homosexual man. In 1958, turning a "deviant" straight was considered an act of compassion.
However, those who knew my grandfather assure me that if he were alive today, when we know more about gay people's ability to live happy and fulfilled lives, he would have supported me in my queer activism: last year, I called upon advocacy groups to re-introduce legislation to protect LGBT youth in Oregon from "conversion therapy." (This long-overdue legislation has taken a backseat to marriage equality efforts in our state.)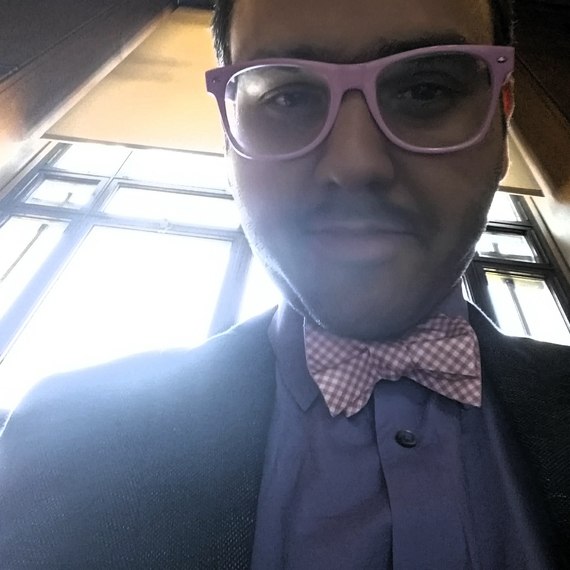 Today, with each resounding "Aye," I felt the pain of so many of my clients, as well as my family and my community, fall away. I felt our peace.
Tears streaming down my face, I was overcome with a profound sense of gratitude. I took a deep breath and reflected: "If anyone can ever be with us after they have died, my grandfather is surely standing beside me today. Holding me in his heart, as he always has."
HB 2307 now goes to the desk of Governor Kate Brown, where the only thing standing between "conversion therapy" becoming a part of Oregon's past is the stroke of one pen.
The opinion expressed are solely those of Buster Ross.
REAL LIFE. REAL NEWS. REAL VOICES.
Help us tell more of the stories that matter from voices that too often remain unheard.