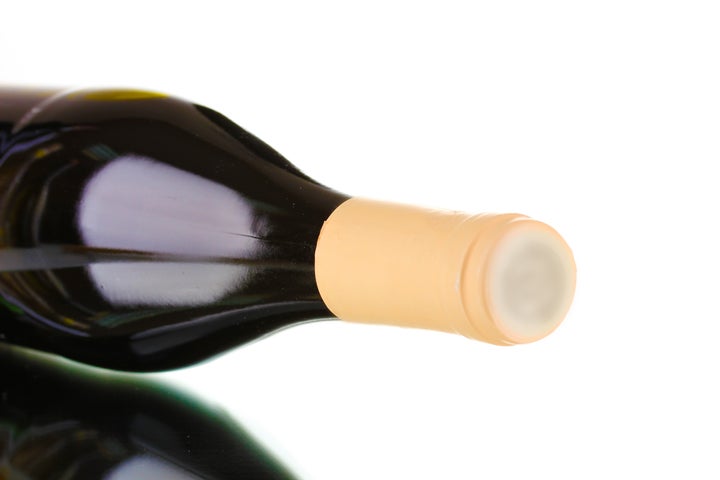 When I was in high school, I loved history. I loved it so much that I became a history major in college. It's odd the things that stick in your memory about what you learned in school. One of the facts that always stuck in my brain was the Oregon Trail. The Oregon Trail was an arduous pioneer path from Independence, Misso., to the Oregon territory. It had several "off-shoots" to Utah and another path further on to California. But the trail was fundamentally designed to end in the Willamette Valley of the Oregon Territory.
Now, as an adult who is deeply interested in wine, especially Pinot Noirs, I find it ironic that one of my best-remembered historical facts connects to one of my favorite wine-growing areas -- the Willamette Valley.
As you may recall from my last blog "A Day in Evening Land," I had a wonderful interview with the Evening Land wine maker Isabelle Maunier, but I didn't stop there. After I left Isabelle and lunched at the Wild Pear, I went directly down the road to Bethel Heights Winery.
One of the reasons I like to go to wineries is for the large format bottles (too bad Evening Land doesn't have any), and at Bethel Heights I zoomed in directly on the items that I cannot purchase on the east coast. Another reason is to meet interesting people in the trade and in this arena Bethel Heights does not disappoint.
Kate Crow is the tasting room/cellar club manager at Bethel Heights. She is the face of the vineyard. It is the job of the tasting room manager to make the customer feel comfortable, be friendly and sell wine -- and Kate succeeds in each and every one of these tasks.
When I interviewed her I asked her what it was like to be the manager of a successful winery's tasting room. She replied, "I probably have the best job in the world! I get to meet happy people and pour them some really delicious wine. Everyone is happy when wine tasting, right?"
I reflected on what she said -- and she is absolutely right! People who love wine love to share their wine. People who love wine love to talk about wine. People who love wine love to compare notes and learn -- and Kate does this EVERY day!
She told me she has met folks from all over the world and enjoys the banter that accompanies the tasting.
Kate is a warm and engaging person -- which makes you want to taste more of the wine and buy more of the wine.
I was curious about learning how she got into the wine industry. She is a woman of no pretense; she is lovely; unaffected and open-faced. She just didn't fit the image. I learned that it was exactly her engaging nature that got her hooked into the wine trade.
Her roots run deep in the Bethel Heights story. She grew up next to the families that own Bethel Heights and even baby-sat for the winemaker Ben Casteel. In the early days of the winery, she and other neighbors would help on the bottle line. She is a roll-up-your-sleeves kind of person and found herself working with the then cellar master, Gary Horner, pounding in corks with a rubber mallet and putting on labels by hand! She got hooked and soon found herself helping out in the tasting room, which evolved into a full time job.
Now, about the wines! I bought four magnums at Bethel Heights all pinots: 2008 Carter Vineyard; 2008 Justice Vineyard; 2009 Southeast Block and 2009 Libertine.
The Southeast Block has a nice spice to it, a soft mouthfeel and a strong finish. The Carter Vineyard, which was not on the tasting list but offered to me by Kate (one of the reasons she is a good manager) has a nice cherry taste to it and feels like it has the ability to live a long bottle life and evolve nicely. The Justice Vineyard has a deeper and richer feel to it -- a real magnum wine that I look forward to opening in another three or four years. It has a nice fruit underlying taste and I liked it a lot. But the one that really got me was the Libertine! When I was there, it was only sold at the vineyard. When Kate generously gave me a sample -- usually reserved for club members -- she said, "the aromas are very ripe raspberries, oak, spice, and vanilla. ... With a silky mouth feel, like rose petals. The acid and oak are very integrated and do not dominate the wine. ... I could drink it with food or make it my meal." Now I ask you -- could you pass up this purchase after a description like that?
While I am waiting to drink the magnums from Bethel Heights, I drink the Bethel Heights Estate wine on a regular basis. It is easily available, a little pricey at about $30 per bottle and always reliable. It is leaves a nice hint of spice on the back of your tongue with a velvety, tart sour cherry taste that does not overwhelm. It is a definite food wine that is best served with a lovely poached salmon on a warm summer evening.
It is always lovely to go to the source of the wines you like. It is always lovely to meet the wonderful people who make up the wine trade and yes -- it is always lovely to enjoy good wine.
Thus ends my Willamette adventure, and a great adventure it was. Who knew in high school that the Oregon Trail would still capture my imagination after all of these years?
Related