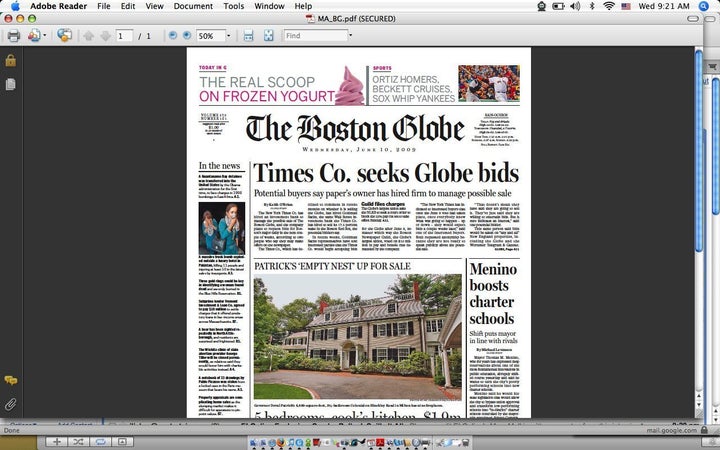 Many things have changed in the publishing world since I last met The President of The World Association of Newspapers (WAN), Gavin O'Reilly.
At the time, 4 years ago, he had just been elected into his position at the 58th World Newspaper Congress in Seoul, South Korea.
Though the decline in advertising and online 'challenges' facing the newspaper industry were the main theme of the Congress in Seoul, the over-all situation wasn't merely as bad as what many publishers are facing today.
For example, during the time that event took place, the Christian Science Monitor was still a daily, The Rocky Mountain News still existed and The Tribune Company wasn't declaring bankruptcy.

(WAN President Gavin O'Reilly - photo by Faisal Abbas)
However, a few minutes into my re-acquaintance with Mr. O'Reilly, which recently took place at his office in the affluent Chelsea area in London, it became evident that if there was anything that hadn't changed since our last meeting... then it had to be the enthusiasm and zeal this veteran 'newspaper-man' has towards the industry... a feeling which many speculators around the world may not share today.
Yet, despite the large number of opinions available, many would argue that if there was one that really mattered, it had to be Gavin's.

After all, there are many reasons that make the "O'Reilly Factor" relevant.
To start with, apart from being elected twice as the President of WAN, Gavin is also the current group CEO of the Dublin-based Independent News & Media Group (INM) , which operates globally, and publishes a number of established titles such as The Irish Independent, The Belfast Telegraph, and of course, The Independent.
Gavin's family has dominated INM since the 70's, as his father, Sir Anthony (Tony) O'Reilly (a renowned Irish businessman) was the major shareholder and CEO of the group between 1973 and 2009.
In the following exclusive interview, O'Reilly explains his views about the current crisis, how could newspapers profit from their online presence, the on-going issue with news aggregators.
In addition, he reveals for the first time that the World Association of Newspapers has approved merging with the other world-leading news publishing association, IFRA.
A matter of numbers, not words
For Gavin O'Reilly, the problem the newspaper industry is facing today has less to do with people's reading habits, and more to do with the ability of media companies to manage their balance sheets.
It is worth mentioning that INM, no different than other leading publishing groups facing financial troubles, has just announced that it is cutting operating profit forecast for 2009 to between €180m (£154m) and €200m (£171m).
He also points out that in the current recession, most industries have been affected, yet he still dismisses the 'death of the newspaper' speculation, arguing that it has been an on-going debate for over 15 years ago.
"The reality hasn't lived up to people's projections" he explains, adding: "never the less, there has been some high profile causalities in the industry... but those tend to be more related to balance sheet issues, rather than the ultimate fundamental trading of the business".
"The New York Times is a very successful brand, it has had some balance sheet issues that it is wrestling with, but there is no doubt that the New York Times is still the probably one of the largest single mediums in New York and growing a national footprint," he adds.
However, O'Reilly is suspicious of advertising ever returning to the levels it used to be at, mainly because of the less available liquidity in the marketplace.
"Expansions and product launches were all fueled by leverage, and what we have learned from this credit crisis is that leverage isn't going to be as available going forward", he argues.
It seemed suitable here to ask about INM's financial situation, particularly with the recent speculations of it selling 'underperforming' divisions and publications, including the hugely influential The Independent. , and The Indpendent on Sunday.
O'Reilly responded by saying: "We are in a marketplace where most of our competitors would appear to relish the opportunity to lose money every single year, we are not like that".
"We want to see The Independent making its way as a net cash-flow contributor to the group, just as it is certainly a net contributor in terms of content and quality journalism."
Reports have suggested that Russion tycoon, Alexander Lebedev (who recently bought London's Evening Standard) is very close to buying the two titles from INM, particularly as talks of 'operation synergies' did occur between him and O'Reilly recently.
These talks have so far resulted in INM moving the offices of its 2 titles (The Independent and The Independent on Sunday) to the HQ of fellow group, Daily Mail and General Trust, (publishers of the Evening Standard).
However, though he says INM remains open to all possibilities, O'Reilly confirmed that there is" no immediate transation about to take place" with regards to the sale of The Independent. (he later stated that there he had received no formal offer from Lebedev".

How to make money online?
Even if newspapers survive the recession, what are they going to do with the ever growing competition coming from their online counterparts?
For Gavin, the real matter isn't the competition with the internet, but how newspapers monetize their online presence,

However, he argues that achieving this has been limited by two factors: the tendency of many publishers to offer all their content for free on the internet, and then there is end-user expectation that content is there to be taken for free, just because it is online.

So, why don't WAN members and publishers get together and issue an industry-wide decision to make all their online content paid-for, once and for all?
O'Reilly says that getting a consensus is extremely difficult, particularly because there isn't what he calls a 'one size fits all' solution that suits all publishers around the world.
"Our job at WAN as a representative body is to offer a platform for those who wish to use it", he explains.
The platform O'Reilly is referring to is called ACAP ('Automated Content Access Protocol)', which is an initiative that the European Publishers Council, the World Association of Newspapers and the International Publishers Association groups have launched in recent years, and currently has over 800 member websites.
ACAP is a means for individual online publishers to set out the terms and conditions of the usage of their content, and decide on their commercial model, whether they want to give it away for free or adopt an advertising or subscription based approach.
WAN's President argues that for the mentioned terms and conditions to be effective they need to be automated and understandable to 'web-crawlers', which can't read traditionally written legal contracts.
This ambitious project, however, was hit by the rejection of many aggregators, most prominently Google, which has a major investment in 'Google News', a news referral page that serves as 'one stop shop' to all the headlines of what is going on in the world, derived from a huge list of content providers.
Google's refusal to adopt ACAP has been reported extensively since last year, and while the reason the search engine giant always gave was technical, O'Reilly is convinced that the real issue for them is that the initiative would mark the end of the free access they had enjoyed up until now.
However, when asked, a Google spokesperson said the following in an email statement:
"We think ACAP presents major problems for end users and the web as whole such as facilitating spam and phishing. As such, Google cannot honor it in its current form".
The spokesperson also added that: "Together with other search engines, we are in constant contact with newspaper publishers worldwide and are likewise happy to continue talking on ACAP".
Furthermore, Google CEO Eric Schmidt recently stressed to newspaper executives at the annual Newspaper Association of America's conference that Google is in fact there 'to help' publishers, whereas in a recent blog post, the search engine giant claimed it did provide a financial kickback for newspapers through online advertising and referrals at a rate of more than a billion clicks a months,
For Gavin O'Reilly, the situation looks very different.
"Publishers are increasingly uncomfortable with the idea that their gateway to the audience should be dictated to by the aggregators", he argues.
"We take the comments made by the likes of Google, Yahoo and Microsoft regarding respecting copyright at face-value', he also stresses that "it is our content that is giving the basis and foundation to these news aggregators sites".
So should we be expecting a major industry-wide lawsuit?
Apparently not ! O'Reilly explains that while some publishers did decide to go down that path, he believes that a position where the only remedy to one's problems is to go to court isn't a favorable one, "the whole point of ACAP was to make the process transparent of what you can and can't do with content, and avoid suing", he explains.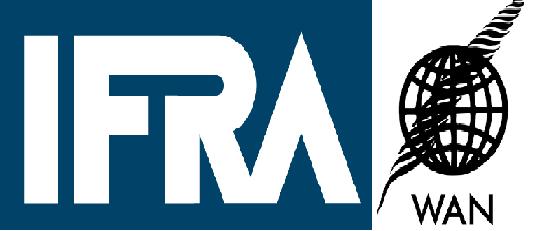 The current economic situation has had its toll on WAN, particulary as it gets affected by the financial performance of its members,.
On another front, the recession has also resulted in an ailing conferences business, a tradional major source of revenue for the association.
In response, O'Reilly revealed that the board of directors of WAN has just agreed to merge with IFRA, the other main news publishing association, which is based in Germany and has more than 3,000 members in about 70 countries.
The decision was approved during a recent WAN board meeting held in Barcelona, and it is now up to the board of IFRA to finalize the deal. Once both sides have agreed... the merger is expected to take place as early as July 1st, says O'Reilly.
For years, rumors have circulated about the possibility of a WAN/IFRA merger, particularly because it made sense for these two huge bodies to coordinate their efforts, memberships and events.
The new company would be called WAN/IFRA and the President of IFRA, Horst Pirker, would become the first vice-president of this new company, should the merger take place.
No comment was made available from IFRA regarding this matter.

Asked if WAN would accept online publishers as members, Gavin says "We are open for all news publishers, this is how we will grow... though WAN's members core business remains newspapers in their print format".
Ever the optimist he is, O'Reilly concludes "There are 1.6 billion people that read a newspaper everyday".

Related
Popular in the Community