Are you considering a sales job right now? 
Perhaps you're already in one, or you've been scouring the job sites and have discovered that there are always sales jobs to be had. 
Every company on the planet needs to get their wares to the market.  Despite all the digital methods of pushing the word out, a majority of companies still rely on a human salesforce to interact with potential customers.  That's where you come in.
If you typically scroll past these listings with a shudder, you're not alone.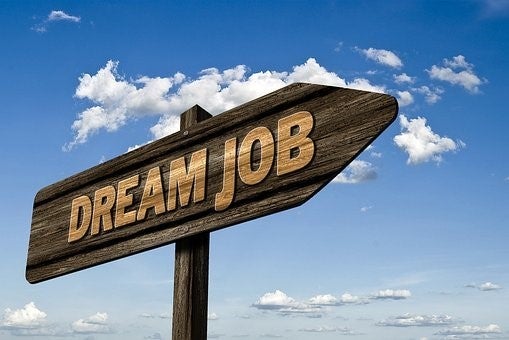 Sales is a challenging profession and not everyone is up for it.  But before you dismiss the idea out of hand, let's take a look at the many advantages of choosing this career.
Money
This is the obvious one, so I'll start here.  There are plenty of entry-level sales jobs with crappy pay and there are many, many lucrative positions that can earn you multiple six-figures. 
My father is a successful entrepreneur who started out as a sales rep for Philips Medical Systems.  The companies he built have been in the same field. I remember him saying that any good business owner would be happy to have his top sales people earn more than he does as CEO, because that means that products are getting out the door and the company is thriving.
There is money to be had.
But of course, the plum gigs aren't handed to just anyone.  There is a huge amount of skill involved, and the 'grind' of sales requires great courage, confidence and strength of character.
Your path to the plum gigs:
If you're early on in your working life and have relatively few obligations (no house, no dependents, time to pay off student debt), now is a great time to dip your toe in the water.  Choose one of those crappy, entry-level jobs at a company you believe in, or with a product you're interested in. 
Focus your efforts on mastering the skills involved in the job.  You may be handed a script to memorize and product information to master.  You will have to navigate company admin procedures.  Get that stuff under your belt as quickly as you can, so your mental focus is freed up to master the skills. 
What skills am I talking about? 
Influencing with integrity.   Asking great questions.  Listening deeply.  Picking up on cues and clues.  Handling objections.  Communicating well with different personality-types.  Building trust and loyalty.  Acting with warmth and professionalism even when you're not treated well.  Learning to bring your best, most authentic self to every interaction.
If you master those skills, you will succeed. 
As you rise through the ranks you may decide to stay at that company, or you may not!  You now have a highly valuable and transferable skillset!   If you started out selling internet packages but what really excites you is Jaguars or hoverboards or wealth management, you now have a proven track record of success to get you in the door.
Are there other benefits aside from a potentially lucrative income?  Absolutely!
Confidence
A sales position will stretch you out of your comfort zone, for sure.  Some people have the 'gift of gab' so this is less of a stretch, but many of us are terrified at the prospect of initiating conversations with strangers to persuade them of something.  Ugh, the rejection! 
In fact, the most successful sales professionals understand that the interaction isn't about them at all.  It's about their client and what they need.  If you're an introvert, this can be an incredibly freeing discovery.  And as you hone your listening superpowers and rack up successes, the confidence you gain will stay with you for a lifetime.
Connections
Sales is about building relationships.  Meeting lots of people is par for the course.  When you are selling something you're passionate about, the people you meet will enrich your life tremendously.  You'll find yourself crossing paths with people you might never otherwise have met, and developing lasting friendships. 
The connections you make can also be referrals to other jobs in the future. 
I'm thinking now of a dear friend who works in the mining industry.  I recently went with him to a seasonal 'schmooze' and after 25 years in the business, he could look around the room and name about 80% of the 200 or so attendees.   He discussed several job offers, that evening.
Being paid to learn
In the early years, when your compensation isn't sexy, dig in and take full advantage of the fact that you're being paid to learn. 
You'll learn communication skills, time management, territory planning, account management, along with countless personal growth opportunities.  Sales is truly the 'University of Life'.
Soak up as much knowledge as you can.  You can then trade it for a job you like better.
Did you enjoy this article? Kira writes weekly articles packed with actionable tips for sales professionals in the financial services industry. Sign up here to receive Kira's article delivered straight to your inbox every Tuesday.
Kira Callahan is an expert sales conversation coach serving the financial industry. Her private clients typically experience 30% – 100% increase in appointments and business booked. Click here to find out more about Kira.
REAL LIFE. REAL NEWS. REAL VOICES.
Help us tell more of the stories that matter from voices that too often remain unheard.
This post was published on the now-closed HuffPost Contributor platform. Contributors control their own work and posted freely to our site. If you need to flag this entry as abusive,
send us an email
.