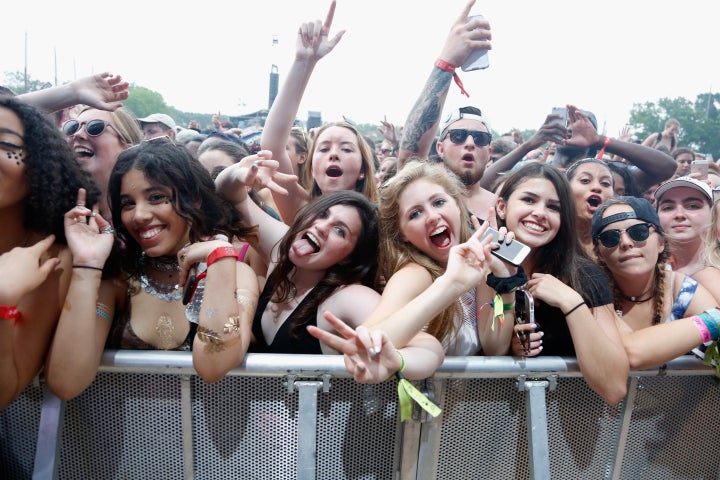 There's an odd paradox in the world of music festivals -- at least 50 percent of attendees are women, yet female acts rarely grace the stage. A quick glance at the headliners for this year's festivals across the U.S. reveals just how lopsided the lineups are. Bands like Radiohead, Red Hot Chili Peppers, LCD Soundsystem, Dead & Company, Pearl Jam, The Strokes and The Killers are hitting the stage -- some at more than one festival -- but you'd be hard-pressed to find a female headliner among them.
One woman is hoping to change the game. With the launch of The Other Festival on June 11, founder Dee Poku-Spaulding is showcasing the work of female creatives exclusively and bringing a breath of fresh air to New York City's festival circuit at the same time. While the idea of an all-female music festival certainly isn't new, the New York City festivals of today aren't known for their display of female talent. The headliners for some of the city's top festivals like Governor's Ball, Electric Zoo and the newly-created Panorama are solely male, so The Other Festival's lineup of incredibly talented women stands out -- especially because it extends beyond music.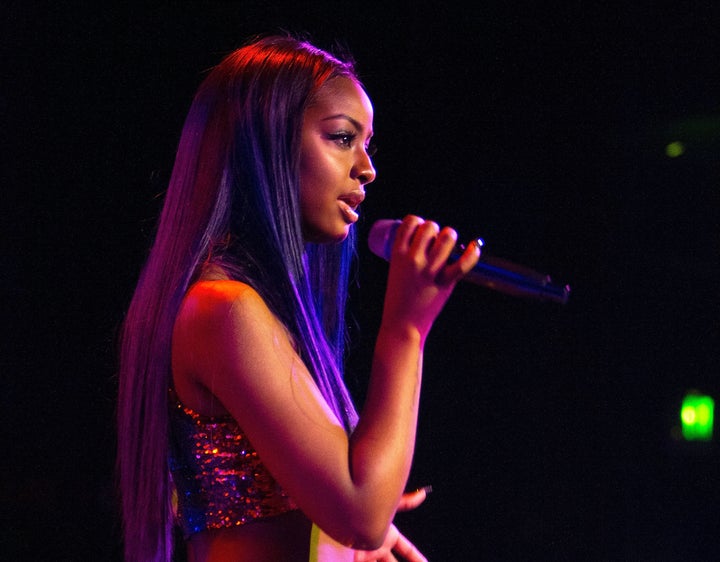 The festival, which has been compared to SXSW for its mix of innovative speakers and emerging artists, boasts talent from various industries. Model Naomi Campbell, actress Rosario Dawson and Girls Who Code founder Reshma Saujani are just a few of the speakers scheduled during the day, while artists like Justine Skye, Brooke Candy and DJ Vashtie Kola will provide tunes for the evening.
Poku-Spaulding spoke to The Huffington Post this week about the upcoming festival and weighed in on the landscape for female creatives at large.
How did you come up with the idea for the festival?  
My organization WIE [Women Inspiration And Enterprise] is focusing on helping more experienced women navigate the corporate workforce, [and] millennial women were the ones coming to events. They were very entrepreneurial, and coming up with all sorts of interesting ways of making money through social media, so I just really wanted to support and harness that creativity and entrepreneurial spirit.
I was also particularly intrigued by, or really disturbed is a better word, by the music industry. The environment seems to be driven by women … and yet few of these festivals have female headliners. It just surprised me because when I think about the music business, I think about all these incredible powerhouse females driving it, and that's not really reflected in what we see. So I was inspired by those two factors to sort of bring them together into one powerful event.
It's completely bizarre to me. I'm surprised no one's done it because there's just such a wealth of talent here across a number of creative spheres. I mean, I think it's been done in a form before … but that was a very, very, very long time ago. Also I feel like we're just in a very enlightened time at the moment, where female issues are at the fore. We have our first-ever female primary candidate and there's certainly a big sea change in terms of women's social issues; but for some reason the music industry feels like it's just a bit behind in the way that it views and positions women. And you know, I'm just getting to understand the politics of that. There's a lot that I've learned about how women are perceived and treated in the music industry that certainly runs counter to any other industry you could think of.
I think women are still very commodified in the music business, more so than any other industry. So whether that's coming from the women in a position of strength or that's being driven by managers or by industry and industry expectations, who knows?
In addition to supporting female speakers and performers, the organizers behind it are women as well. Was that a conscious decision on your part?
Not necessarily. To be honest, my husband is in the background and he's a huge music lover, so he's actually been a huge source of support and ideas and a help in booking these bands. It's just an initiative that I felt very passionate about and wanted to create. I will say, there's a male-driven company I reached out to when I first came up with the idea because I wanted to partner with them, and they were very puzzled when I explained the concept. They were just like, "We don't understand this language you're speaking." Whereas every single woman I spoke to was like, "Oh my God, I love it. Amazing." So I'm naturally going to go with the people for whom this idea resonates -- that's just the way it is.
Obviously, gender inclusion across various industries is extremely important, but was racial diversity also part of the equation for The Other Festival? 
Absolutely. This is about celebrating diversity in all its forms. So having women of color there and celebrated is important to me, as a black woman, and as someone who has come up against these issues. I want young women to have access to their role models, to see these women achieving and feel its possible for them, and I think its so much about that. It's so much about having people that you can look up to as role models because you can't be what you can't see. So I place a huge emphasis on diversity in everything that I do.
Having said that, it's not really something that I consciously do. For me, it's just sort of quite natural. Like Rosario [Dawson] is amazing. I don't have to think, oh I want a Latina woman. I just think I want a brilliant actress who I think is inspiring and Rosario springs to mind. So in that sense, it wasn't hard to put this together and have diversity. 
This interview has been edited and condensed for clarity.
Calling all HuffPost superfans!
Sign up for membership to become a founding member and help shape HuffPost's next chapter
BEFORE YOU GO
PHOTO GALLERY
10 Great Music Festivals