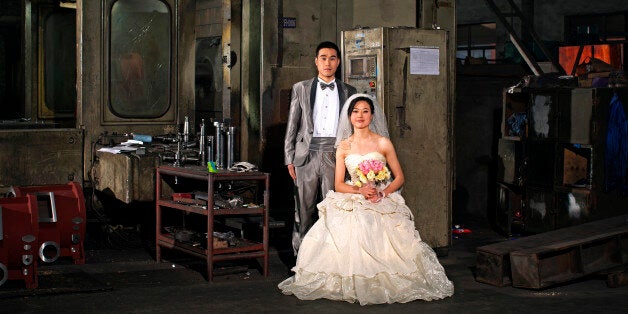 "The Other Hundred" is a unique photo book project aimed as a counterpoint to the Forbes 100 and other media rich lists by telling the stories of people around the world who are not rich but whose lives, struggles and achievements deserve to be celebrated. Its 100 photo stories move beyond the stereotypes and clichés that fill so much of the world's media to explore the lives of people whose aspirations and achievements are at least as noteworthy as any member of the world's richest 1 percent.

This project has a special meaning for me because for as long as I can remember, lists of the rich and famous have had a perverse hold on me. Populated with figures unlike anyone I had ever met with lifestyles the opposite of what I had always been taught was the right way to behave, they clearly could not be held up as models for emulation. And yet, with their wealth, power and influence, weren't they also meant to be models of success -- figures we should be looking up to? Clearly there was confusion here -- possibly even a contradiction. My conclusion was that rich lists were built around a lie. The reality is we can't all be rich. Most people on this planet can't even aspire to having even the tiniest fraction of wealth; 8 out of 10 live on U.S. $10 or less a day.

This is not something to celebrate, but nor should it have us despairing. Rather, it should tell us that if we want to look for success, then we should look elsewhere than those celebrations of excess epitomized by the Forbes' billionaires list and its many imitators. From this insight emerged the idea of "The Other Hundred": to turn the notion of a rich list on its head and celebrate instead not just those at the other end of society, but also the myriad ways in which people around the world use multiple means to gauge their own success and satisfaction -- some material, others not. Developing this idea took a while. I knew I didn't want to celebrate poverty. Being poor is a bad thing; everyone should have enough to satisfy his or her fundamental needs. But nor do people wake up with the dream of becoming millionaires; rather, people set about realizing more concrete, local tasks with the ideas and materials at hand.

One year later the end result of this musing was "The Other Hundred" (www.theotherhundred.com), the first book in what I now know will be a series -- a collection of 100 photo stories from 91 countries across six continents and selected from more than 12,000 images from 156 countries.

Many other ideas, themes and questions came up in the making of this book, and I hope it takes readers on a journey that helps them understand the world a little bit better. But the main goal remains to show the incredible variety of human life that exists in the world and which we almost never hear about. I would like to think that we succeeded.

We are currently working on the second edition of "The Other Hundred" for a December 2014 publication, focusing on the entrepreneurs left out of the mainstream media. These are the millions of people around the world who have ventured out and done things their own way without ever graduating with an Ivy League MBA, hiring an investment bank, planning an IPO or dreaming of fame and fortune.
Below is a series of photos capturing the story of one of these otherwise overlooked "Other Hundred."
Shanghai, China Photographer: Jia Daitengfei
It is still common in China for parents in rural areas to help their offspring find a suitable partner, by arranging dates or through introductions. If the couple is impressed, their parents arrange a wedding. China's legal age to marry is 22 for males and 20 for females. But in the countryside, as long as the relatives and friends come to the banquet as a witness, the couple can wed. Young factory workers in the suburbs of Shanghai, born in the last two decades, often come from rural areas of China. Even though many men and women in cities are having difficulties finding a partner, leading to the term 'leftover singles,' these young workers have married early and some even have children. They have made important life steps in a short time and often have not thought about love. They frequently do not have wedding photos taken because it is too expensive for them to afford. Before Valentine's Day, the photographer took free wedding photos for each couple in the factory where they worked and then returned to each couple six months later to see how their daily life had changed. Migrant workers face many challenges living in the city. They often cannot afford to raise their children and must bring them to their parents in the countryside. Low wages create a barrier for them to access quality housing and other social benefits. Their lives seems to be fragile in the whirlpool of estrangement.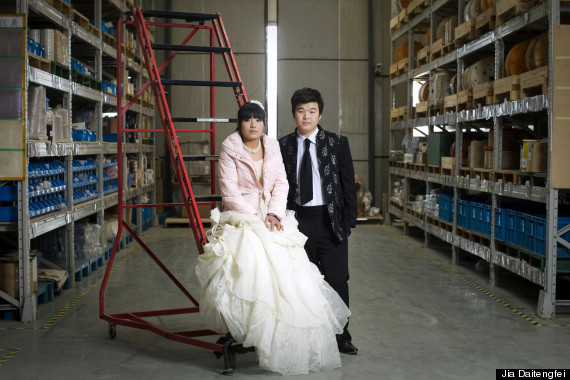 Guang Xia was born in Haozhou, Anhui Province in 1990. His wife, Qianqian Li, was born in Buyang, Anhui Province in 1990.The couple work in the same factory. They got married in May 2010 and had a son, who died of pneumonia in October 2011. Qianqian Li cannot help crying when someone talks about her son. The couple want to work hard and have another child. They would like to stay in Shanghai at the present.
Half a year later, Guang Xia and Qianqian Li gave up a lawsuit against the hospital and Qianqian Li became pregnant again.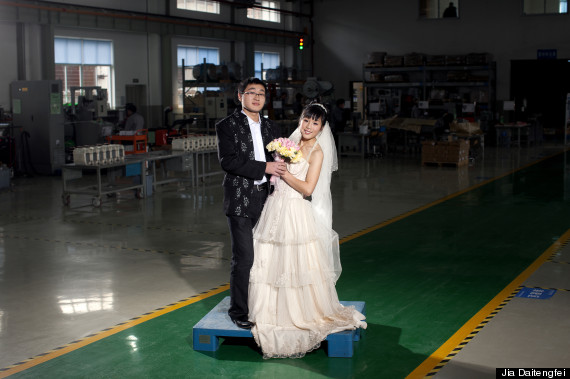 Hongbin Li was born in Nanchong, Sichuan Province. His wife, Lijun Du was born in Nanchong, Sichuan Province. She works in a reactor factory. They were introduced to each other by acquaintances and currently live with their families in SongJiang. Lijun Du dreams that her loved ones can live happily wherever they are, and she also hopes that she can help 100 children in her lifetime.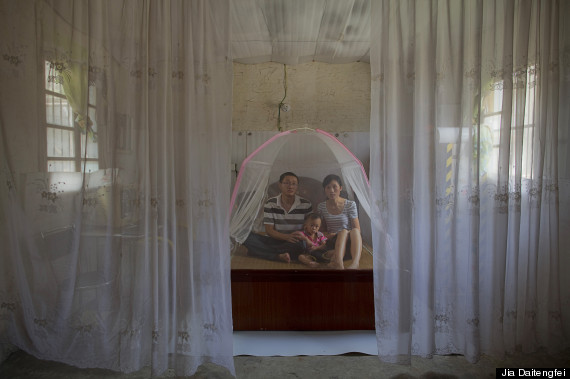 Half a year later, Hongbin Li and Lijun Du could no longer stand being apart from their child who remained with relatives in their hometown. Although they must squeeze onto a double bed to sleep, they feel that life is complete.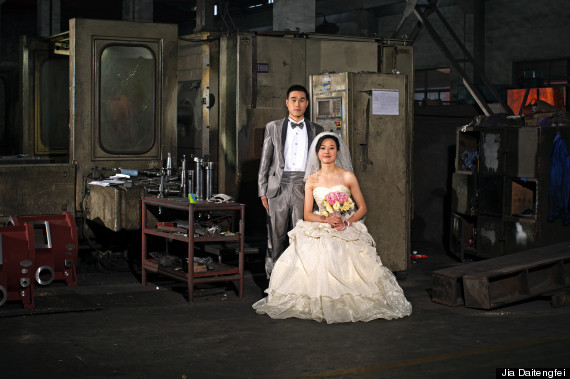 Guanfu Chen was born in Heze, Shandong Province in 1983. He is a general worker. His wife, Zhimin Lin, was born in Guangan, Sichuan Province in 1987. She is a general worker and is regarded as the most beautiful woman in the workshop. They were introduced to each other by their classmates and married during a spring festival in 2012. They are planning to go back to Sichuan in the future.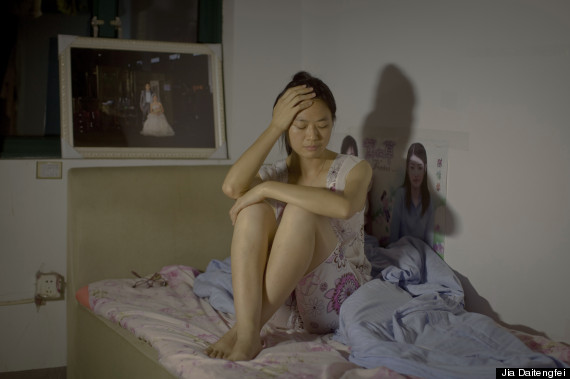 Zhimin Lin, six months later. Guanfu Chen began working at a new factory. Although his income increased, they had to live separately.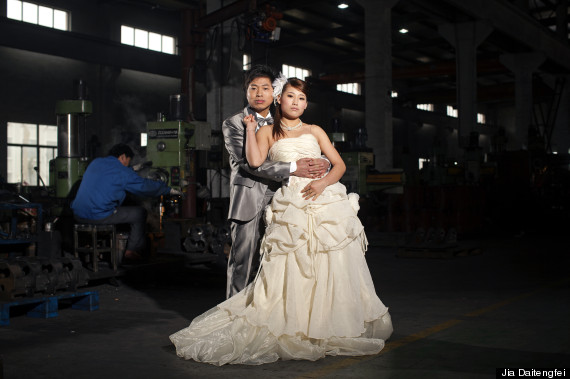 Hong Wang, a plate worker, was born in Zhaotong, Yunnan Province. His girlfriend, Yun Niu, was born in Anhui Province. Because of the far distance between their hometowns, their families do not approve of their relationship. Although they have been together for four years, this has prevented them from marrying. Hong Wang hopes that he can persuade his girlfriend's parents and get married in the year. He has a house in Yunnan, but would like to remain in Shanghai.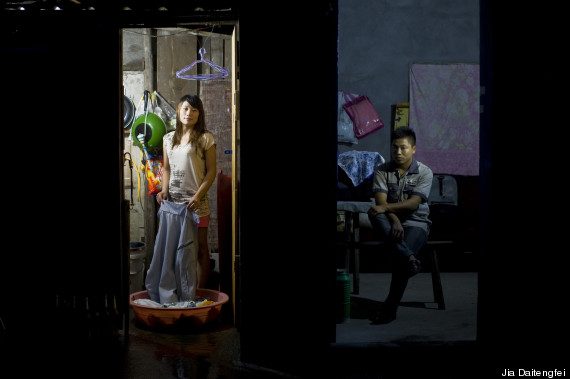 Half a year later, Hong Wang and Yun Niu were still uncertain about their lives.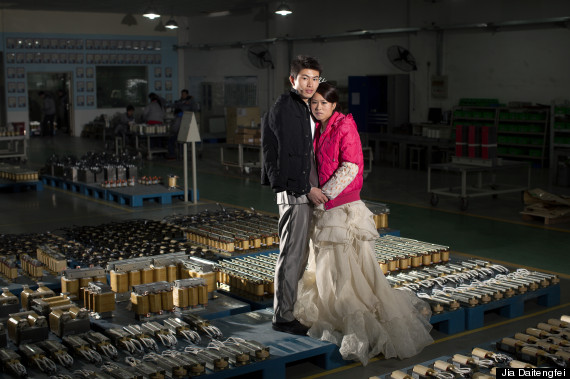 Lizhi Jiang was born in Yongzhou, Hunan Province in 1987. His wife, Qifeng Jiang, was born in Yongzhou, Hunan Province in 1987 and works in accounting at a factory. Their son is 2 years old and they plan to bring him to Shanghai from their hometown. They've bought a house in Yongzhou and want to buy a car. Jiang hopes they both can work in the same company.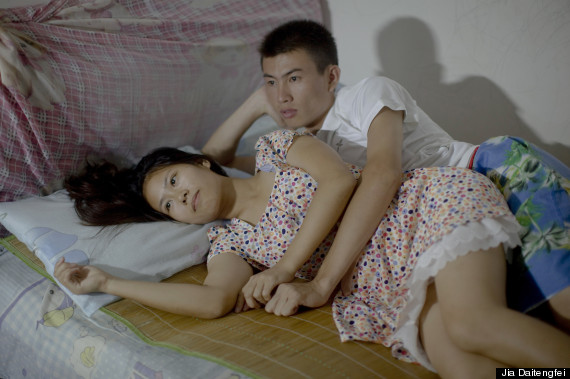 Lizhi Jiang and Qifeng Jiang, six months later. They borrowed €4,000 from their factory and used their savings to buy a car. They expect to live a decent life.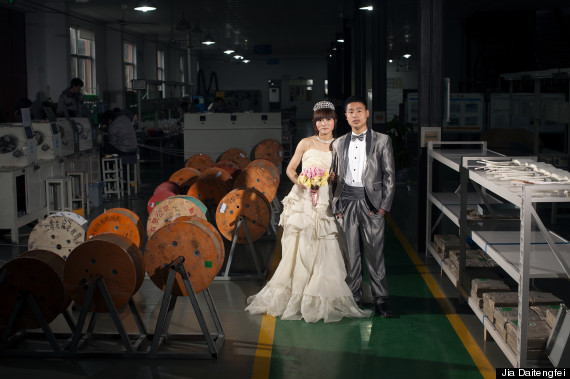 Cheng Xu was born in Buyang Anhui Province in 1988 and works in a furniture factory. His wife, Yuanyuan Tang, was born in Buyang Anhui Province in 1988 and works in a reactor factory. They held their wedding ceremony in their hometown in 2008 and were officially registered in 2011. They have a 3-year-old daughter and an 11 month-old son. They plan to return to Buyang in about two years and raise their children there. Cheng Xu hopes to be a driver and Yuanyuan Tang hopes to run a little shop.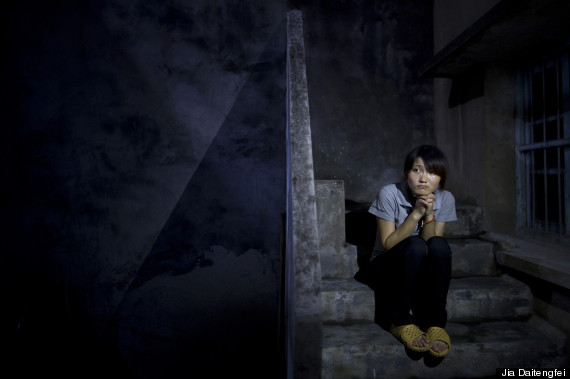 Yuanyuan Tang, six months later. She and Cheng Xu have different work schedules now. Yuanyuan Tang works during the day and Cheng Xu works during the night.