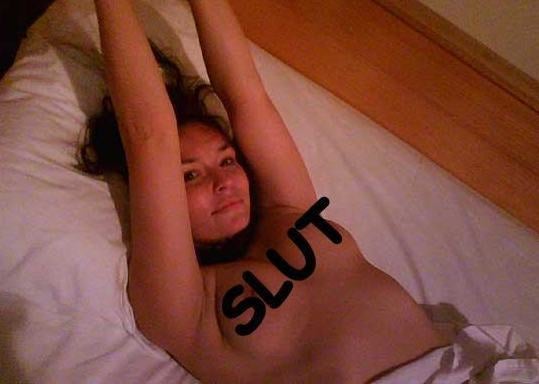 I was 11 when I was first called a slut. I hadn't bled yet nor had I kissed a boy.
People thought I was 'putting out' when I didn't even know what 'putting out' meant. I was 11 for fuck's sake -- I was still collecting stamps.
I had all the wealth of youth and perkiness but was unaware of it's power. Curves and breasts made people assume I was promiscuous yet I was still a virgin.
At 14, a mother of a boy I was seeing wouldn't allow me in her house.
She said that I was dirty. She said that I was a sex-doll.
What gave her that impression?
My carefree spirit? My cut-off denim shorts? My freshly sprouting bosom? Or my red revlon lips?
The humiliation of that event has stayed with me ever since. She made me feel worthless. I'd been falsely accused.
If I were a sex-doll (whatever that is), it didn't excuse her revolting behaviour towards a child.
It seems I was being 'slut-shamed' before the term even existed. But this article is not about being a victim, this article is about the other side of slut-shaming.
What is the other side of slut-shaming? And why aren't people talking about it?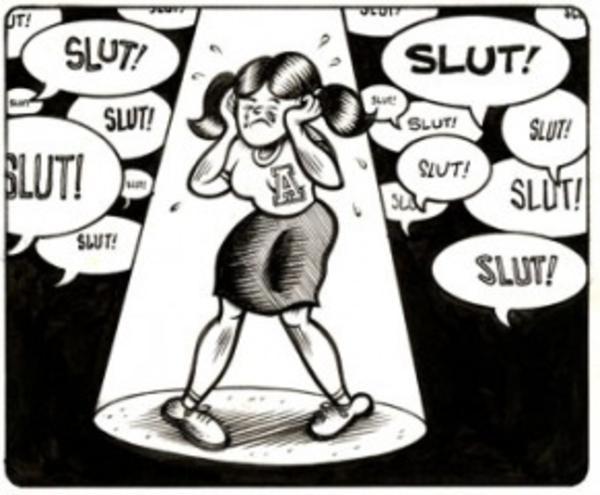 In 2015, sex-researchers Rachel E. Buckberg and Zhana Vrangalova surveyed 810 college students to find out the effect slut-shaming has on women.
The study which was published in the academic journal Personal Relationships found that even though promiscuous individuals face more social stigma and aggressiveness from others -- they actually feel less lonely and have more friends than those who are less promiscuous. This suggests that promiscuous people are often resilient in the face of social adversity.
The stigma I've worn around my neck since I was a child for my presumed then irrefutable promiscuity have strengthened me as a human being and as a woman.
It didn't make any difference if I was 'factually' promiscuous or not -- the shaming from society was the same. Women will be nailed to a crucifix regardless and sadly it will often be their own gender who will hammer the nail.
I'm 40 years young and when I look back at the slut-shaming I've endured throughout my life, I feel pretty courageous.
I've been slut-shamed repeatedly in public spaces.
I've been slut-shamed by social media platforms such as Facebook, Instagram and Pinterest.
I've been slut-shamed by film and theatre directors in the Australian entertainment industry.
In my teens and twenties when I worked as a promo-girl, photographic model and topless waitress. I was passed around amongst groups of men in their 40's and 50's to fuck -- then slut-shamed for my willing compliance.
Last but not least — I was slut-shamed by my beautiful and much-loved late mother.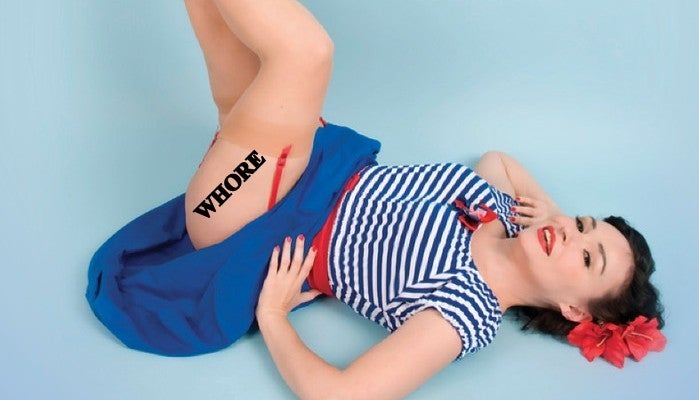 Decent and loving people slut-shame without even realizing they're doing it. Society isn't accustomed to dealing with fierce and free female sexuality.
I will not be ashamed for how many sexual partners I've had -- presumed or otherwise.
I will not be ashamed for the type of articles I write about my love of fucking.
I will not be ashamed for my tastes in hardcore porn and artistic filth.
I'm grateful to those who have slut-shamed me. They have made me the empowered woman I am today.
Vanessa de Largie is an actress and author. She's also the monthly sex-columnist for Maxim Magazine's print issue.
Support HuffPost
The Stakes Have Never Been Higher
Related
Popular in the Community