But her allegations ― that a 17-year-old Kavanaugh and his friend corralled her in a bedroom so Kavanaugh could pin her to the bed, grope her, try to remove her clothes and cover her mouth when she tried to scream, to the point that she feared he might inadvertently kill her ― are not the only ones the nominee faces.
Below are some of the other accusations that various parties have leveled against Kavanaugh.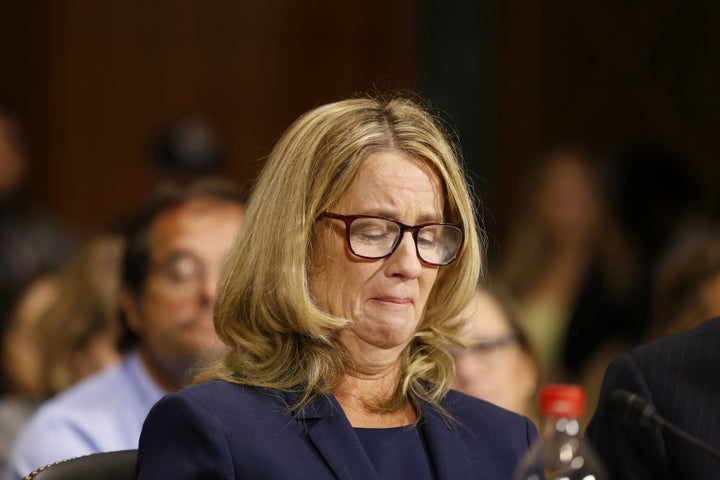 Sexually assaulting Deborah Ramirez in college
In an accusation that emerged shortly after Blasey's, a woman named Deborah Ramirez says Kavanaugh exposed himself to her and thrust his penis in her face during a party when they were both students at Yale University in the early 1980s. 
As he did with the events described by Blasey, Kavanaugh has denied that this assault ever occurred. 
Being involved in parties where women were drugged and raped
A third woman, Julie Swetnick, came forward after Ramirez to say that she was a victim of "one of these 'gang' or 'train' rapes where Mark Judge and Brett Kavanaugh were present" at a party in Washington, D.C., in approximately 1982.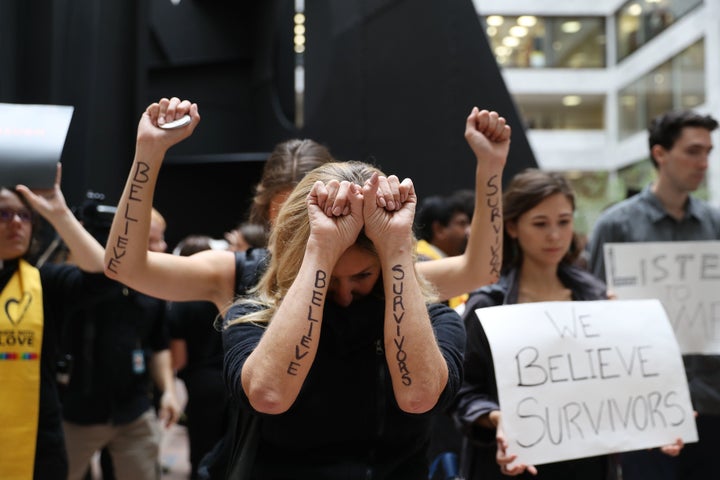 Swetnick has not named Kavanaugh as one of the rapists, but she believes she was drugged at that party to render her incapacitated, and says she recalls seeing Kavanaugh and others attempt to spike girls' drinks at various house parties so they would lose their inhibitions.
Kavanaugh, again, denies the accusation. 
Having a gambling problem and financial issues
Multiple incidents have led to concerns that Kavanaugh may have a gambling problem or other financial issues. 
Speculation into the possibility arose during a series of questions from Sen. Sheldon Whitehouse (D-R.I.) early on in the confirmation process. Here's the exchange: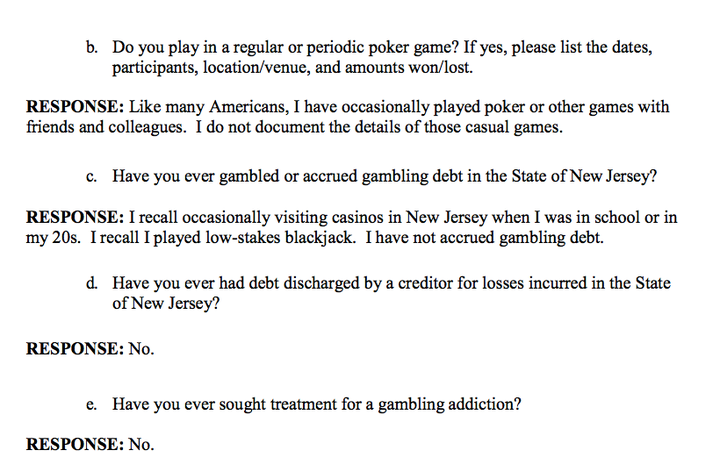 In 2016, Kavanaugh reported credit card and personal loan debts of between $60,000 and $200,000. He has said the money was used for a series of home improvement projects and on season tickets to the Washington Nationals baseball team, an expenditure that attracted attention from the media.
Kavanaugh told the committee that he did not have any gambling earnings or debt reported to the IRS.
Additionally, in a 2001 email obtained by the committee, Kavanaugh wrote to some friends: "Apologies to all for missing Friday (good excuse) [...] and growing aggressive after blowing still another game of dice (don't recall). Reminders to everyone to be very, very vigilant w/r/t confidentiality on all issues and all fronts, including with spouses."
Kavanaugh told the committee that the "dice game" mentioned in the email was "for no money."
Hiring only attractive women as clerks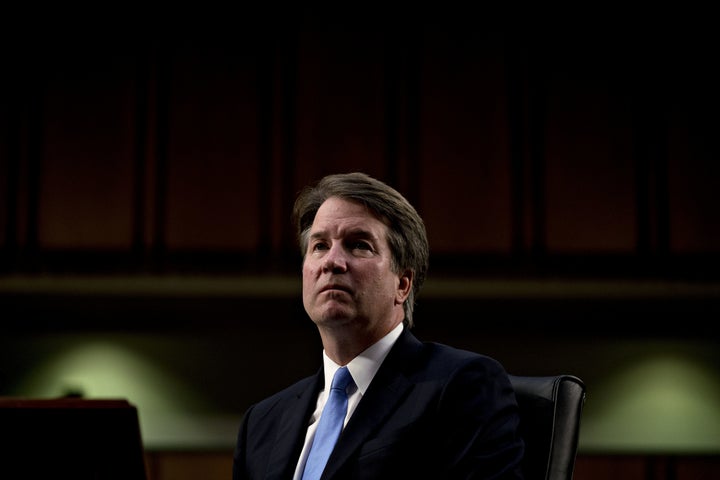 One unidentified Yale student told The Guardian that Amy Chua, a professor at Yale Law School, said it was "not an accident" that Kavanaugh's clerks "looked like models."
Chua has denied that she ever made such comments. 
Knowing his longtime mentor and friend was sexually harassing people
Last December, Alex Kozinski, a well-known federal judge and Kavanaugh's longtime mentor, resigned after many women came forward to describe his sexual harassment and misconduct.
Though Kavanaugh has claimed he was unaware of Kozinski's actions, overwhelming evidence suggests this is unlikely.
"There's no way Kavanaugh didn't know," a man who clerked for Kozinski more than a decade ago told HuffPost recently. 
"Everybody knew," Slate legal columnist Dahlia Lithwick wrote last year, explaining that she had experience with Kozinski dating back to the late 1990s.
Knowing about certain violations committed during the George W. Bush administration
During Kavanaugh's hearing, Sen. Patrick Leahy (D-Vt.) raised the possibility that the nominee had lied in 2004 and 2006 regarding events that occurred while he was a White House staff secretary under President George W. Bush.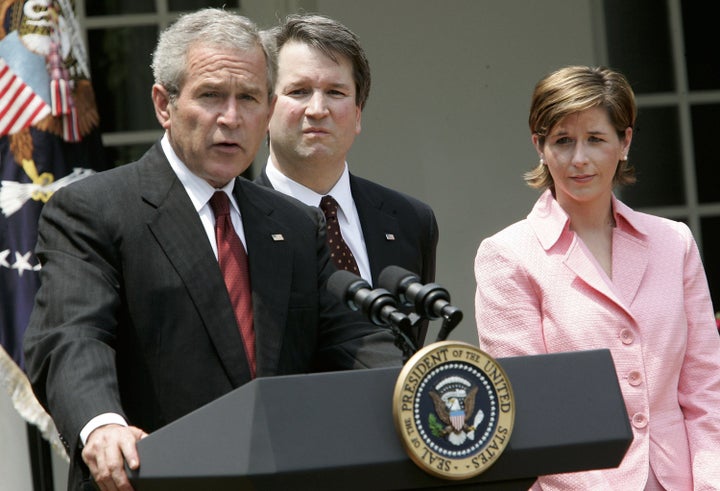 Leahy, citing "committee confidential" emails that cannot be made public during the hearing process, said there is evidence raising some doubt about Kavanaugh's claims that he was honest during those hearings. 
Calling all HuffPost superfans!
Sign up for membership to become a founding member and help shape HuffPost's next chapter