Discussing the birds and the bees is probably the most widely anticipated -- and perhaps feared -- of the tough conversations that responsible parents have with their children as they transition into adulthood. But I'd argue there's another that merits a similar level of focus, albeit for different reasons.
This tough conversation concerns your children's future, financial health and maybe even their ability to fulfill their career aspirations -- all ultra high stakes topics.
There's no arguing that applying to college is an arduous and complex process. For many Americans, it involves studying for and taking admission exams, completing multiple applications and filling out long and complicated financial aid forms. With the intensive focus on the application process, it's easy to overlook the importance of what happens after acceptance letters arrive -- and importantly, how to pay for it all.
Many parents are willing to make great financial sacrifices to enroll their children in the top college to which they're admitted. As a parent, you never want to say no to your children's ability to pursue their best educational opportunity -- especially one earned through hard work and discipline. But making the smart financial choice can create opportunity for your children -- and the benefits may in fact exceed that of a brand-name diploma.
That reality is particularly pronounced today. The graduating class of 2015 is entering the workplace with an average student loan debt of $35,051, roughly $2,000 more than the class of 2014. While a college education is still one of the best investments a person can make in his or her future, loan debt can impact a young person's ability to continue investing in their future -- either by buying a home, starting a family or earning an advanced degree. In fact, studies have shown that high levels of debt can force graduates to put off other important life investments.
Having conversations about your children's career aspirations before they select a school will enable your family to make a more informed decision that might better help your children realize not only their career dreams, but also their long-term financial goals.
A great example is Ronald Nelson's recent decision to attend the University of Alabama after also being admitted to all eight Ivy Leagues. This Tennessee high school senior -- a National Merit Scholar and National Achievement Scholar, class president and an award-winning saxophone player -- received a full ride to Alabama and got into the school's honors program. While he received some financial aid from the Ivies for his first year, he knew that he would receive less assistance the following year when his older sister graduates from college and his parents will no longer be paying two tuition bills. This experience is similar to that of many students; initial financial aid packages are not guaranteed for all four years.
In weighing his options, Nelson and his parents had the tough -- but important -- conversation about whether he could achieve his goal of being a doctor without an Ivy League degree and without incurring significant student loan debt. Ultimately, Nelson decided he could -- and that this decision would likely offer him even greater opportunities in the long run, as his parents will be able to start saving now for medical school rather than depleting those resources at the outset for an elite undergraduate degree.
The key takeaway from Nelson's story is that he and his parents did their homework by comparing costs and then having an open dialogue about the long-term career and financial implications of their various options.
To help make this process easier for families like Nelson's, I created College Abacus, a free online tool that generates results from the net price calculators of more than 4,000 U.S. colleges so that families can calculate their individualized tuition costs at one time, in one place, and compare their results in an apples-to-apples format -- kind of like the "Kayak.com of college cost comparison."
The sooner you understand the comparative costs of different colleges and engage in these difficult discussions the better, as this prep work may lead to more-informed decisions earlier in the college selection process. For instance, you may wind up considering a public school that better aligns with your child's long-term goals than one with greater brand appeal but a larger price tag, or your child might apply to an elite private school that at first seems financially out of reach, but you learn is within your family's price range after accounting for financial aid.
In today's climate of burdensome student loan debt, opportunity cannot be singularly defined by a diploma from a brand-name school or the size of your savings account upon graduation. Each student's path to achieving his or her financial and career objectives is highly individualized, so assessing the best option for your children requires talking about their choices honestly and keeping an open mind to less-than-obvious alternatives. By having these tough conversations, you can be confident you're helping set your children on their best financial and career paths.
This blog post is part of the 'College 101' blog series, curated by the editors of HuffPost Financial Education to provide parents with the best advice for financing their children's college educations. To see all the other posts in the series, click here.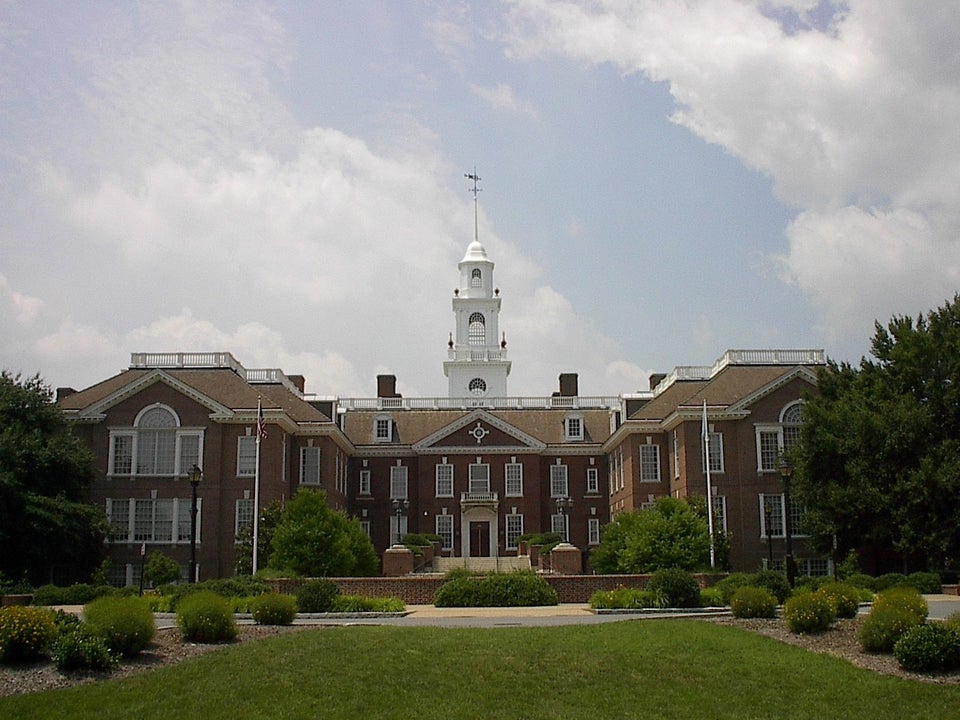 States With Highest Average Student Debt - TICAS - Class Of 2012