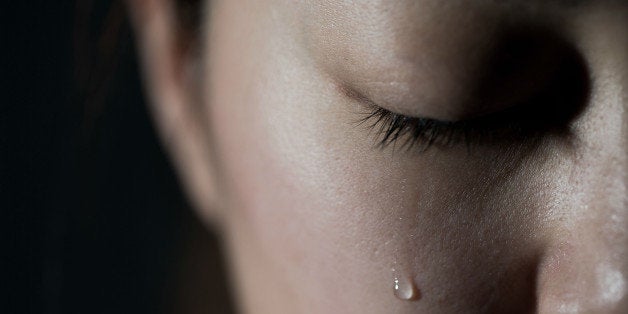 We live in a world that consistently distances itself from tragedy. We are socialized to feel that tragedy happens to others, not us, and therefore tragedy is not a normality. Tragedy then, is associated with the abnormal world, wherein misfortune is postulated as rare and unique to the individual that is suffering.
When we "other" tragedy, we claim that tragedy has no place in our daily lives, so when tragedy predictably appears along our journey, we become misaligned with ourselves. The tragedy undermines our identity and we decide, inanely, that its occurrence means that we did something wrong. We search high and low for our mistake, we dig deep into our souls trying to find the misstep that led to our anguish, failing to understand that life's trials perform a strategic job in our emotional development: they strip of us our sense of control.
When we are in tragedy we are forced to relax into the love of God, the love of our family, and the support of others. Tragedy reveals to us what we are anchored in, elucidating to us just how flimsy the things we find our identities in really are. Money, athleticism, aesthetic appearance, high levels of education, etc, are all wonderful things, but they do not sustain us. They are disposable and ultimately poor measures of the success of our lives.
I experienced my own personal tragedy at nineteen. It was my second semester at Cal, my first semester on the track team, and I was overjoyed. The many blessings in my life formed into a feeling of invincibility; I felt impervious to misfortune. When I tore my quad, I was in denial about the severity of the injury. Suddenly, at nineteen, I fell victim to a career ending injury. The depression lasted a year, maybe more, and was perpetuated by where my own personal identity lay. I was deeply defined by my athleticism and when I could no longer achieve self-love through this avenue, I became undone. I placed my hope within my own fragility and my tragedy revealed just how problematic that kind of self-love truly is.
I searched high and low for the "why" answers. I felt embarrassed when people would ask me about track and other sports and I was ashamed of what I felt was my own personal shortcoming. Othering tragedy causes us to assign stigma to our pain. Hear me when I say this, then hear it again: your tragedy, your pain, your trauma, are not your fault. We should be taught as children that tragedy is part of the human experience. Not just for some people, but for ALL of us. There will come a time in your life when you won't get that job promotion, or you will get a bad sickness, you may need to get divorced, you may be assaulted, you may fall into depression, your child may pass away. All the aforementioned occurrences are awful, but possible and their possibility should be acknowledged.
I am in no way saying, "ask for tragedy because it is going to happen anyway". No. Expect good things, pray for blessings, dream big, and ask for more. God is a God of abundance and prosperity, who loves to bless us and love us by helping manifest our dreams and goals. I simply want us to acknowledge that there will be pain along the way, that is part of the deal of being born into this world, and we should be taught how to walk through those life-altering moments.
If you are in tragedy I would like to say to you: this is normal, and you will get through it. You will overcome not in your timing, but in God's. Give yourself grace, move slowly, rest often, and love yourself deeply. I used to say "on the other side is light" to get myself through my pain. I now understand that within the tragedy itself is light, and that light lies at the center of the heart-wrenching parts of our journey. Jesus lies beautifully at the hub of our suffering. Tragedy breeds empathy, self-understanding, and powerful revelation of just how resilient we truly are.
Romans 5:3-5
Not only so, but we also glory in our sufferings, because we know that suffering produces perseverance; perseverance, character; and character, hope. And hope does not put us to shame, because God's love has been poured out into our hearts through the Holy Spirit, who has been given to us.
REAL LIFE. REAL NEWS. REAL VOICES.
Help us tell more of the stories that matter from voices that too often remain unheard.