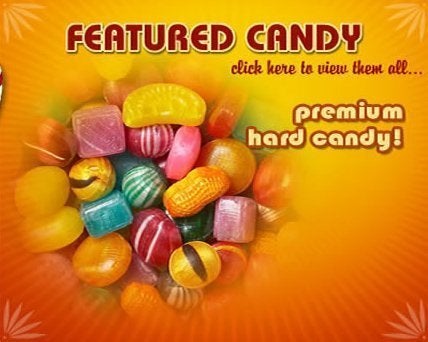 Sarah Atkinson Ramirez shared her story with HuffPost. Her story affect her entire town, a town that her family helped build. Sarah runs the Atkinson Candy Company, which has operated out of Lufkin, TX since 1932, and she faces a choice she is loath to make, outsourcing the jobs of people who have come to rely on her.

In Sarah's words:
My great grandfather started this business during the height of the Depression. He was laid off his job as a factory worker and had two young children at home to feed. He took what little money he had loaded up the family in the car and drove to Houston, TX, which in those days was a two week jaunt (now only two hours). While in Houston he purchased a good amount of candies, cigarettes, and other tobacco goods to bring back to Lufkin to sell. He continued his wholesale operation for several years running as a candy/tobacco jobber. In the late 1930's he decided that it would be more profitable manufacturing candy so he set up shop and the rest as they say is history.

Flash forward to today. I am the fourth generation to be working in the business my dear great grandfather started out of necessity for his family. We are not the biggest candy manufacturer in the business, but we're not the smallest either... Our business has grown tremendously from the small one room kitchen in the 1940's to the ever-expanding facility we have today. Our products and manufacturing techniques have evolved over the years...all in all we are the all American entrepreneur's dream. Until now.

When the economic situation first began to make headlines we were hardly affected. We are still a family owned business without any shareholders to report to...we had plenty of working capital...we had workers ready and willing to get the job done...we had costs that were challenging, but manageable. Now we are watching as most of our business is taken off shore to China, Mexico, and Brazil. With the current Farm Bill and sugar import quotas it is no longer possible for us to apply our trade within the confines of the USA (See a recent article from Business Week here regarding this crisis within the food industry).

What kind of country do we live in that small to medium sized business owners with an entrepreneurial spirit and some decent working capital (we rarely borrow from banks) has to LEAVE the country to keep a 76 year old business IN business? Now my great grandfather always said "candy sells when times are good, but even better when they aren't." For him this was true...even during the Great Depression he was able to build a thriving business. In today's depression/recession whatever you want to call it we have to bail to third world countries!

Our company is currently working to relocate some of our production to Guatemala. Given the cost factors we can no longer afford to operate our entire business here. This means that people will lose jobs. This means that one of the largest employers in a small East Texas town will disappear after being around 76 years. We don't want to do this. I don't want to have to tell people sorry you can't work here anymore. I don't want to have to move to Guatemala! I want to stay right here in my hometown and keep the family tradition going. It's a sweet business, but it is a business after all. If we want to be able to leave a legacy for the fifth generation we have to do something...we are left with no other choice and that is sad.

As long as major corporations and large lobby groups continue to wrap their collective fingers around the necks of our Senators and Congressmen...and as long as those Senators and Congressmen keep giving in...people like us will continue to disappear and all that will be left are greedy, manipulative, impersonal, and cold hearted corporations.


This story is part of Bearing Witness 2.0. HuffPost Eyes & Ears is asking for stories of the tragic human cost of the corruption and greed that have brought us this financial crisis, and for examples of recession heroes.
Popular in the Community