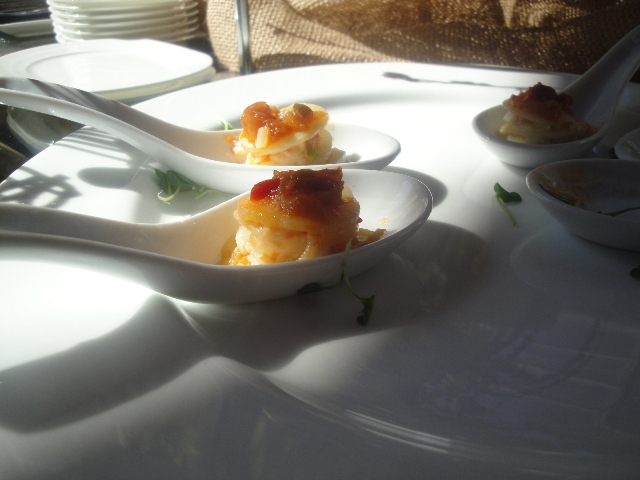 At a recent Basque Country wine tasting, I had the opportunity to not only taste local wines but outstanding food from the region. Don't get me wrong. I liked the wines but I didn't find them exceptional. The reds are all DOC Rioja (with Tempranillo as the main varietal) which I am familiar with. The white grape from the Rioja is the Viura grape, known also as Macabeo and used to make Cava. My newly found grape was the Hondarrabi Zuri, a native grape of the Basque Country from the Txakoli wine region. This pale yellow grape has a nose of citrus fruit, herbs and flowers, is refreshing and pairs easily with local seafood.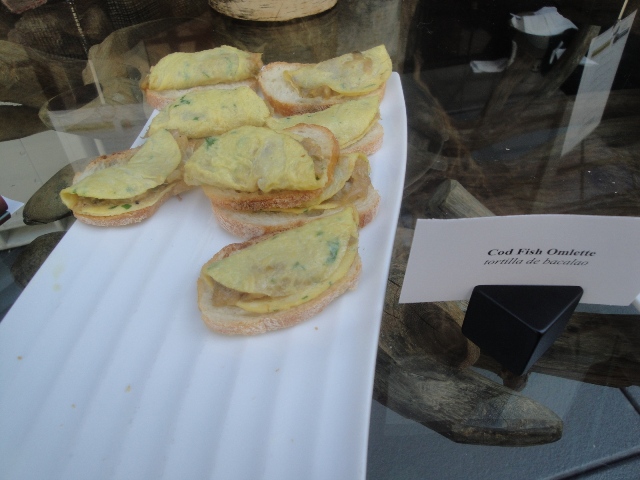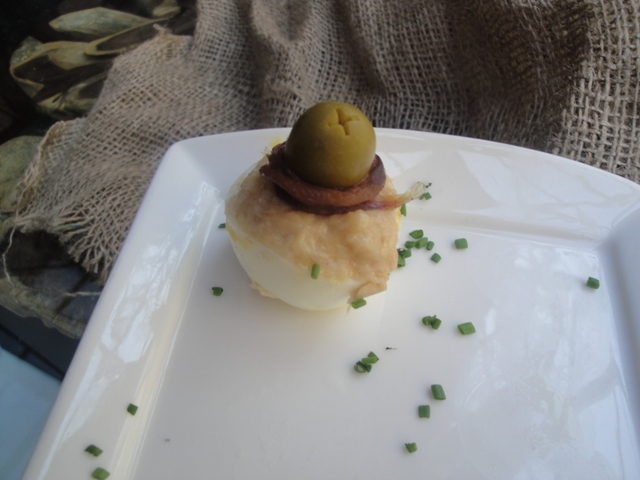 Back to culinary pleasures -- I was left at the trusted hands of Chef Martin Berasategui (guest chef of the day) in Manhattan's Bar Basque. I started with the tortilla de bacalao, a thin crusty omelet holding inside the cod fish. It was so tasty that I immediately went for seconds, wondering if I will keep returning back to the same plate. But soon I found myself indulging on a cod fish piperade, an emulsion of cod mixed with red peppers, a sweet bite that craved a glass of wine. I poured the outstanding 2001 Marques De Riscal Gran Reserva (85% Tempranillo and 10% Graciano, 5% others) and the culinary discovery continued with the baby eel salad, something that I have never tried in the past. It was creamy and delicious. I passed on the fried cod bellies but I couldn't say no to the boiled egg tuna and anchovy canapé, the only one that admittedly wasn't my "cup of tea." I found the tuna too "mouss-y" on the egg with the anchovy adding a rather salty aftertaste. The anchovy pineapple with the pepper on top was a completely different experience though. This is what happens when two extreme tastes are fighting in your mouth -- the sweetness of the pineapple with the saltiness of the anchovies -- but you don't know who is winning. I didn't care because the entire hors d'oeuvre plate was unique in flavor. I would definitely recommend to all explorers of "gourmet." One of the last bites was a raw piece of tuna with a tiny pepper on top -- simply delightful. Before departing, I made a stop at the Gorrotxategi confections: I had dark chocolate pieces mixed with fruits, nuts and flowers, the perfect ending in my Basque Country gastronomic travels.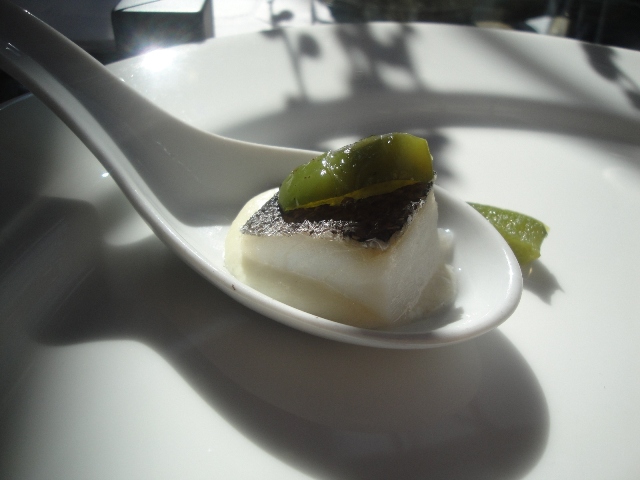 Calling all HuffPost superfans!
Sign up for membership to become a founding member and help shape HuffPost's next chapter