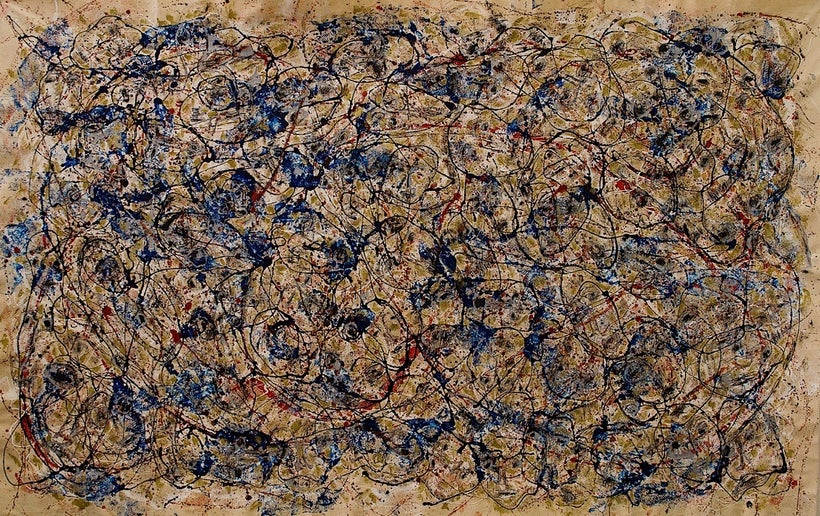 Johan Wahlstrom, Life Is Now (2016), 94 x 59 inches, Urethane, Color Pigments on Canvas
By NOAH BECKER, November. 2017
Johan Wahlstrom was born in Stockholm, Sweden and is currently living and working in Jersey City, NJ, with a studio located at the infamous Mana Contemporary arts facility. Wahlstrom also spends time working at his second studio in Marbella (Malaga), Spain. In 2008 with his exhibition "It's Boring To Die" in Barcelona, Spain, he latched onto his current style of "distorted" faces. Marking a breakthrough, this series was also exhibited in New York, Bonn/Germany and Zurich/Switzerland.
Noah Becker: What's the newest aspect of your work in your exhibition that opened in New York?
Johan Wahlstrom: My second big series was "House Of Lies" (2014-2016) in my show with Georges Berges Gallery in New York I showed for the first time the series "Distorted Happiness" that is the continuation on the above.
Becker: What are some of the early influences you remember from childhood or your surroundings that influenced you as an artist?
Wahlstrom: My mother and my grandmother on my mothers side where both painters, my parents used to travel a lot so my grandmother took care of me and I loved to see her paint!
Becker: What do your parents do and how did they feel about you being an artist? 
Wahlstrom: My parents are retired, my father was a business man and my mother was a talented painter. She could not pursue her painting career due to travelling with my father a lot in the 1960s-1970s. At the time it was kind of mandatory that a husband brought his wife to dinners and parties after the business meetings.
Becker: Do you have an occupation other than art?
Wahlstrom: No, I only paint today, when I was younger I was in a Rock N' Roll band and toured for 18 years with my own band and as a part of a backup band for Scandinavian and international artists such as Ian Hunter, Graham Parker, Dan Reed, Mick Ronson.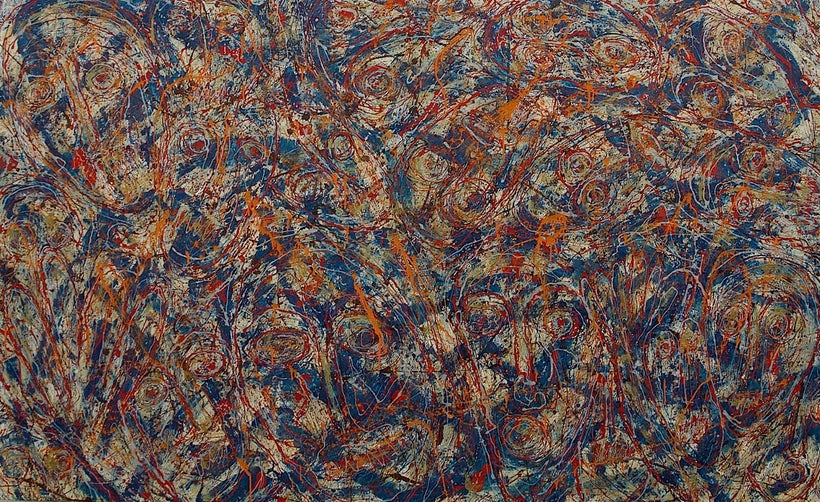 Johan Wahlstrom, See Me, Feel Me, Love Me (2016-2017), 92 x 59 inches, Urethane, Color Pigments on Canvas
Becker: Are they imagined?
Wahlstrom: You could say I imagine faces/facial expressions all the time; it's like an addiction to me.
Becker: Why Trump, he's such a loaded symbol now.
Wahlstrom: When I use a face of a public figure such as Trump and others together with the more abstract works, to me they are together. The more abstract work describes my feeling about the clear subject.
Becker: Are you promoting a political party?
Wahlstrom: I usually don't try to paint a political figure where I take stand pro or against that politician - it's a reflection on today´s situations where it is up to the viewer to figure out if it is pro or against.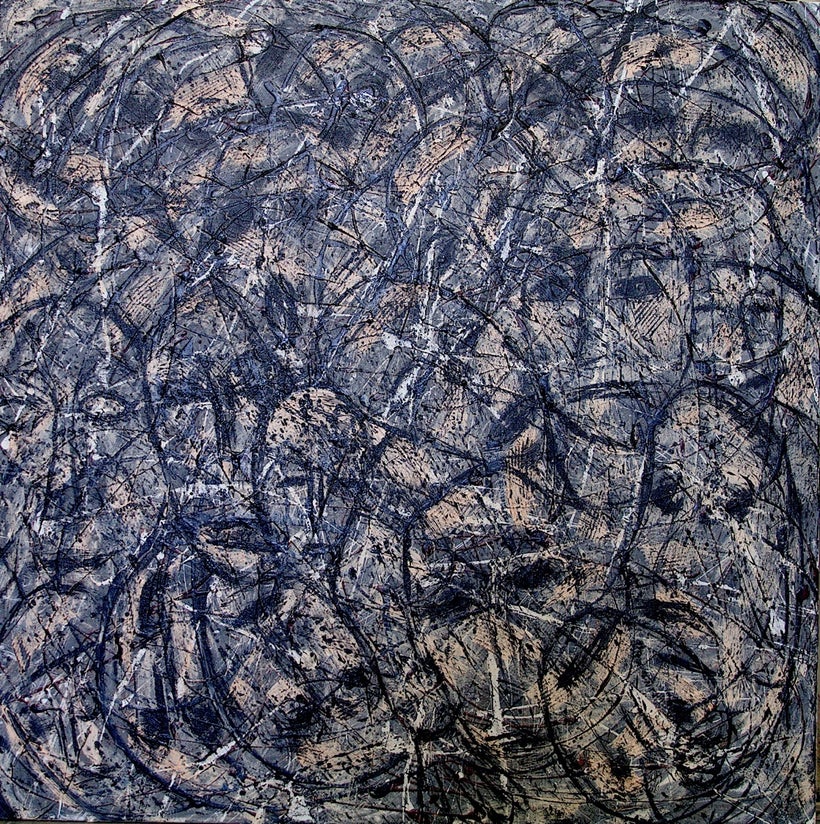 Johan Wahlstrom, Room Mates (2016), 30 x 30 in, Acrylic, Urethane, Color Pigments on Canvas
Wahlstrom: the figure/situation I painted and of course to have the viewer to take a stand in political and social questions that I paint about regardless if it is political leaders, refugees, religion, social behaviors or social life etc. - I believe that all of us take part of our society´s debates/questions and not only when it is election time. 
Becker: I understand more now, thanks. I was wondering though, is your style varied, or do you see it all as one project?
Wahlstrom: Most likely many viewers see my style varied but to me it is one body of work, Most of the time I paint a clear socially/politically engaged painting and at the same time a more abstract painting, The one with clear subject is painted hanging on the wall and the more abstract one is always on the floor. Some of works have both variations in the same canvas.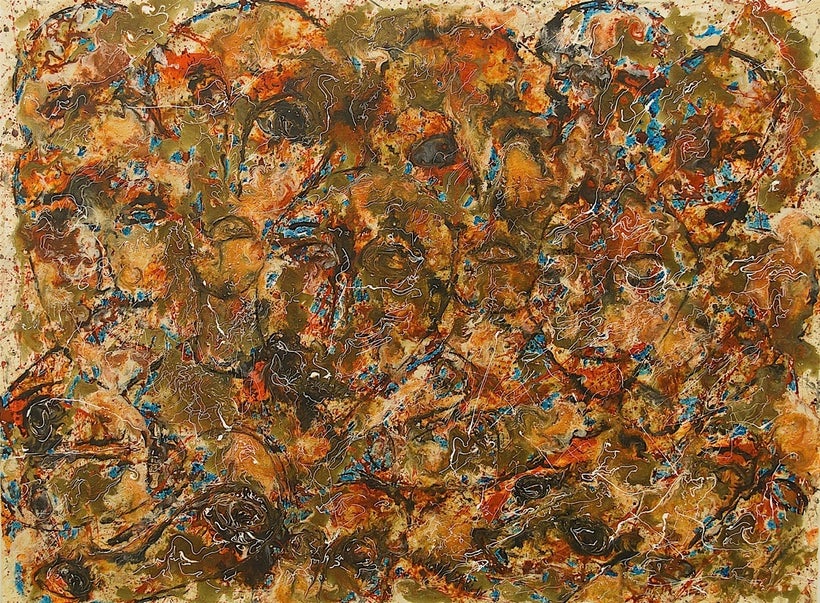 Johan Wahlstrom, Worn Out (2016), 40 x 30 in, Urethane, Color Pigments on Canvas
Becker: What do you hope to accomplish with your career over the next few years?
Johan: During 2016 I was exhibited in a few important group shows in Belgium, Holland and New York together with artists such as Gerhard Richter, Joseph Beuys, Jake & Dinos Chapman, Gavin Turk, Shepard Fairey, Nicola Verlato, Ronald Ophius, Nedko Solakov. My short term goals are to continue to be exhibited in important group shows in Galleries/Museums and to make my art well known in the NYC Art Market/World. My long-term goals are to be exhibited in major museums and entering the secondary market/auction houses once the time is ready.
Becker: Lofty goals and wide target my friend.
Wahlstrom: My overall target is the same as it always has been to continue to develop my art works in a journey without an end, to explore what is the next move when I create, I love the feeling to discover new territories when I create, kind of being an explorer of new worlds and of course to be part of the debates in the society through my art and hopefully be part of positive changes for us here today and future generations to come.
REAL LIFE. REAL NEWS. REAL VOICES.
Help us tell more of the stories that matter from voices that too often remain unheard.
This post was published on the now-closed HuffPost Contributor platform. Contributors control their own work and posted freely to our site. If you need to flag this entry as abusive,
send us an email
.