The Members of APPKI celebrated their annual gala event in Louisville on Saturday, April 26, 2014. They had every reason to celebrate, what was a normal thing for them was an extraordinary thing to an outsider; the group demonstrated a working model of a cohesive organization that functions effectively with its given diversity. Indeed, it was a joy to have attended the dinner event. APPKI is an acronym for Association of Physicians of Pakistani Descent of Kentucky and Indiana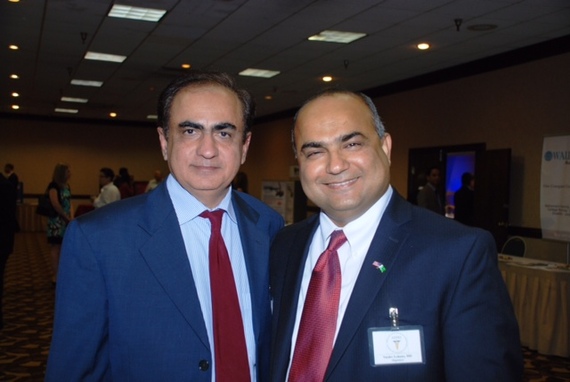 It is natural for one to expresses his or her thoughts from personal inferences, as such, I am pleased to write about the event from a pluralistic perspective.
Pluralism is simply "Respecting the otherness of others and accepting the God-given uniqueness of each one of us." It is not a religion, nor is it a system of governance or laws to adhere to; it is simply one's attitude of "respecting the otherness of others." You are who you are, and I am who I am, and if we can learn to live with our differences, then conflicts fade and solutions emerge.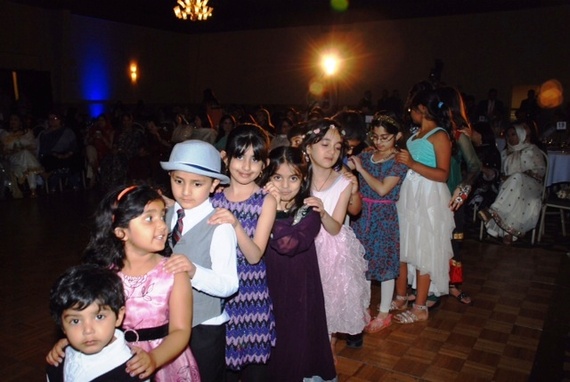 Dr. Vasdev Lohano, the outgoing president of the association and I had a brief conversation during a break, and I am pleased to share the gist of it. Talking about the cohesiveness of his organization, his pride came through in these words, "Culture trumps religion and binds us together with language, customs, heritage, arts etc. We should focus our energies to promote culture to create harmony among each other. I have seen so many times people forget who you are, if you start talking with them in their language."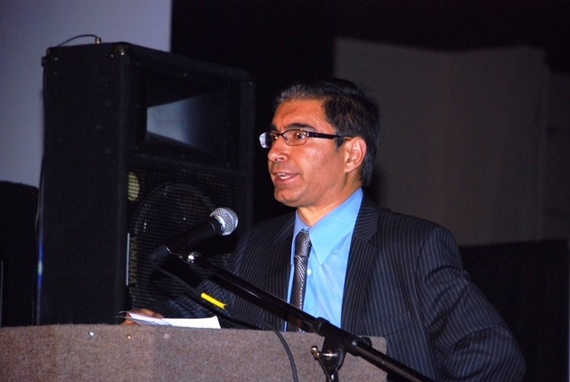 To bring goodness to the world, Dr. Lohano said, we have to engage and participate. People are inherently good, all we have to do is reach out and be a part of the whole. He added, "To me, most of our apprehensions of others is fear of unknown, once you know people from different faiths and understand that they are just like you, normal human beings with similar aspirations, problems, and similar day to day issues, it becomes irrelevant who and how you pray, eat or dress. So, the key is to engage and understand each other."
Dr. Jai Bhimani is another member of the organization who is proud of his heritage of growing up in Pakistan in a Hindu family. He wished to see his motherland restored to its glory days of co-existence, where Hindus and Muslims grew up as friends, and celebrated Eid and Diwali together. "All of us as human beings have goodness in us, filled with limitless love and harmony; we are just unaware of it. Once we become aware of it, caring for each other begins. We just have to bring oneness in us at conscious level and enjoy the blessed harmony among people of different faiths and traditions."
Dr. Muhammad Babar has earned tremendous respect in the Pakistani and mainstream communities for his outstanding services to the fellow beings, be it a disaster relief or other humanitarian work, he is there to serve. His work in building bridges was recognized by the Jewish community of Louisville with the prestigious Mosaic award, and the Citizens Award by the FBI.
Dr. Babar was the founding member and the past president of APPKI, and is proud of this organization, "We have a lot more in common than we know as we share similar cultural values irrespective of belonging to different faith traditions. Diversity brings best out of a society or a community and Appki is lucky to have a diverse membership with equal opportunities for all in the organizational leaderships."
The APPKI event last night gave me great hopes, and I see this organization as a Model to be emulated elsewhere in the United States, and ultimately in Pakistan. I witnessed the joy and positive energy of Muslims and Hindus of this organization. The Qoumi Tarana was sung by Muslim and Hindu children together, and recognition for excellence was awarded to children that included children from both the communities. What a barrier-less event!
I would recommend APPKI to be showcased as a Model of excellence in the next APPNA event, and I urge the Pakistani media including Safeer-e-Pakistan to highlight the co-existence model of APPKI.
The humility of good members of APPKI may say, this is how it should be; equality for all Pakistanis regardless of their religion, region or rarity. But that is not how it is elsewhere, you guys (includes girls) are exceptional! It is an American value as well as a Muslim, Hindu and a Christian value, even though a few do not exhibit that value in their dealings with fellow humans.
APPKI is a blessed organization with a blessed membership; it was great to see Dr. Vasdev Lohano as President of the organization, a Hindu, representing less than 2 percent of the membership, but yet, the Muslim majority elected him as its president. Indeed, when President Obama was elected as President on November 4, 2008, the whole world cried with joy, including me, to see an America where all of God's children (creation) are valued for who they are and what they can do.

There is a hope for humanity; everyone who wants to serve the community at large can do so without regards to his or her race, religion or gender.
While I was absorbing the pluralistic tradition of this organization, they added one more feather in their headgear; a female was elected to lead the organization! Congratulations to Dr. Rukhsana Rahman. She says, "It is an honor and privilege for me to be the first woman president of APPKI as I begin my term in 2015. APPKI was formed 14 years ago and during these years, the Association has worked hard to create a positive image of Pakistan and Pakistanis. APPKI has also proven, through several projects, the dedication and loyalty of Pakistani physicians to our adopted land, the United States. I look forward to taking the Association to new levels, adding to it a woman's touch of harmony, cooperation, tolerance, values, and management.
I hope she will take the organization towards more inclusiveness, particularly towards gender inclusiveness. May be a few lessons in the language, and a few classes on gender pluralism will be her achievement.
Speaking of which, I noted that a few speakers were still not conscious of gender sensitivity. For instance someone said, when a man of the house dies, it will put a burden on the wife - gee, what if it is the other way around? Why assume that the woman is dependent on man? Does the household runs exclusively because of men or their income? Heck no, it functions because of the two; husband and the wife. Whether the woman earns an income outside or contributes to the well being of family, the contributions are complementary.
What does God want! He has a created everything in balance and in harmony (Q55-58), a loss of balance will upset the system, and the creator God expects us to restore it. Our holy books in Islam, Hinduism, Christianity, Judaism and others are replete with verses guiding us to maintain a balance and moderation. God wants nothing more than seeing his creation function harmoniously.
There is a beautiful idea about such a society in Bhagvad Gita and it is referred to as "Vasudhaiva Kutumbukum" a concept where everyone is considered to be a part of one big human family and hence must take care of each other. Quran has 20 such verses as tag line invoking that the best among you is the one who takes care of fellow humans (neighbors).
This is also the very Islamic idea of an ideal society, where God says (Q49:13) we are all made from the same couple into many tribes, communities and nations and enjoins us to know each other to create harmony in the society where no one needs to fear the other but God for violating such harmony.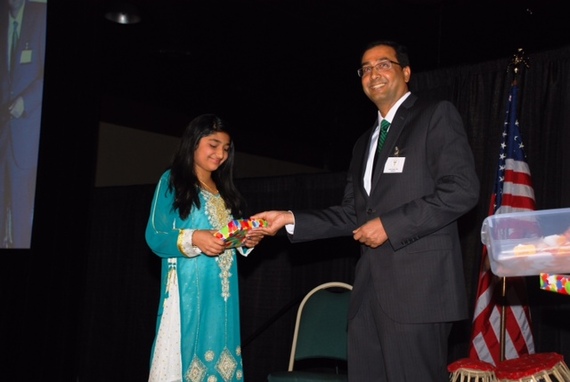 Dr. Asad Ismail, President of the APPKI capped it very well, "I am very proud to say that APPKI has participated in multiple social , educational , sports and other community services, whether it is tornado victims in Indiana or computational research pilot program for high school students in Pakistan , supported a girls school in Quetta, also installment of 50 water chlorinators after the floods in Pakistan , sports gala to promote healthy activities in community , talent show for youth etc, our goal is to make APPKI's presence more visible and meaningful in our community and involve more youth in health conscious activities and social events."
America's contribution in science, technology, food, films, culture, health and information technology towards making the world a better place for humanity is invaluable. APPKI could serve a societal model of making the world a better place, and may this be contagious to other cities and eventually reach out to Pakistan.
Popular in the Community