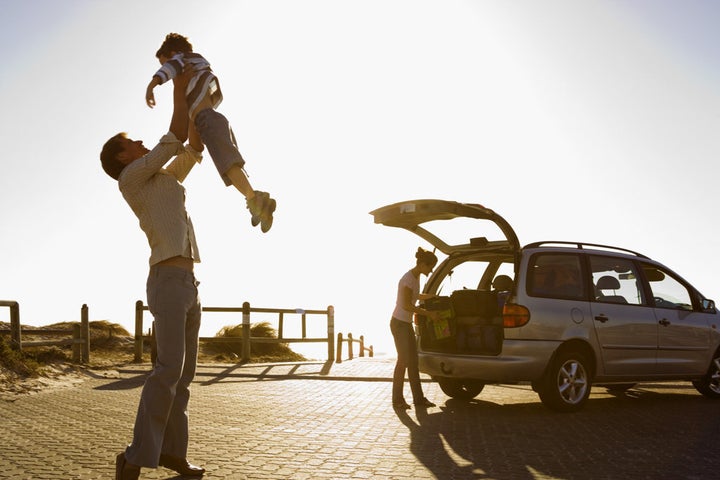 As mentioned in a previous post, I was diagnosed, this summer, with a metastatic cancer. My chances of survival, statistically, are about 10%. I suspect this could be looked at as a 'death sentence', yet my emotions tell me otherwise.
Elizabeth Kubler Ross, M.D. in her now classic 1969 book On Death and Dying described the five stages of emotions that a dying person will encounter. They are simply; Denial, Anger, Bargaining, Depression and Acceptance. Every medical student, nursing student and psychology student learns of these phases. What is not often said is that they come intermittently and in no particular order. In addition many other emotions come to the surface many of which are simultaneous and paradoxical in nature.
The first emotion that came to me, the day of my diagnosis, was a surprising sense of freedom. I expected to be depressed, but instead I realized that I could now stop traveling around the world with my work. The paradox here is that I love my work and in many ways am defined by it, but the desire to be irresponsible and 'blow off' the work I didn't want to do led to a sense of freedom. I was now in charge of the choices I make with the perfect excuse; I could pull the "cancer card" as an excuse for almost anything (now referred to by my family as the C card").
This also led to the "Ben and Jerry's" emotion. I was a chubby teen and have spent my life on rigorously watching my weight and exercise, to the point of making a career out of teaching healthy lifestyle. On the day of my diagnosis, all bets were off, no more dieting. I knew that I would be losing weight regardless, so Ben, Jerry, it's so nice to see you again! While I know that this may not enhance my survival, the "C card" trumps the wise and thoughtful card by a mile.
The next agenda item of that day was breaking the news to my wife of 26 years (Kathy), the women I love, who is truly my best friend. This one was, as you can imagine, not easy. Frankly, this and telling our kids have been the most disturbing parts of this process. When she got home, I asked her to sit in bed with me to talk and I told her the news. She began to cry and I held her. I wanted to be honest with her and told her that I was OK with whatever happened (I actually was). She, knowing the Kubler Ross model said, "You can't go right to acceptance!" I knew it would take time to gain some degree of acceptance. Between the two of us, she has become the fighter and I am thankful for this on days when I have no fight left in me.
The next decision for us was not to tell our children for the next few days. Our son is now a college freshman in southern California. The day after my diagnosis we were scheduled to go on a 'guys' trip to his school orientation and have fun in Los Angeles for a few days. Kathy and I decided that we wanted him to enjoy this trip and the excitement of his impending college career for at least these 4 days, without worrying about my health. I still feel that this was a wise choice, but led to the most difficult 4 days of my life. As we drove south together, we talked about music, school and life. We listened to comedy, rap and rock and had a great time, but every so often I would get choked up and turn away to suppress my tears.
During the orientation I had floods of emotions, some positive and some negative, many paradoxical in nature. I knew that it was statistically unlikely that I would see him graduate. While this was difficult, even more difficult was the awareness that my illness would taint his first year of college in ways that I was struggling to accept. Our son Will is an amazing person; an athlete, a student, a romantic, emotionally intelligent and just a good guy. I so wanted him to dive into college with all his skills, joys and excitement yet I knew that having me getting sicker and maybe dying, seven hours away would be difficult for him. This has been the hardest part for me to face in this whole process.
Yet there were paradoxical emotions. I was delighted for him and all that he had accomplished. I was proud to know that he has the skills, cognitive and emotional, to do well, even if I were to die. I was so grateful for the 18 years we have enjoyed together with a great relationship. We have had so many great times at ball games, rock shows and just sitting on the couch together laughing. I knew how lucky I was to have this, even if it were now to be shorter than I would have hoped for. All these emotions were real, present and in flux. I just had to 'be' with them and acknowledge them all.
On our trip home, Kathy let me know that our daughter Cheryl (a 25 year old teacher) knew something was amiss. I gave Kathy permission to share the news with Cheryl, but to let her know that I didn't want Will to know until after we returned home.
The next day, we were able to talk to them both. Cheryl and I joked about my funeral, throwing a chemo shower where I could try different wigs and talked about life in general. I was delighted that this 25-year-old could joke with me when I needed to feel light. Our daughter is wise beyond her years and playful to boot. Will just got quiet with the news went to his room and then out to spend time with a friend. He too knew something was up all along, but was too distracted by the fun of college orientation to ask.
Three days later we were off to the UK for a long planned, two-week family trip where we played, drank, ate and laughed. We were blessed to stay with old friends and with the presence of Cheryl's boyfriend Lee (yes same as my name) who we have come to love. This was the perfect preparation for my impending months of chemotherapy and radiation treatment.
So within two weeks, joy, sadness, delight, laughter, play anxiety, tears and Ben and Jerry's and the freedom of the C card. A lot of emotion and a lot of paradox in a short period. Death and dying is not just five stages, it is a plethora of mixed emotions all at once.
Related