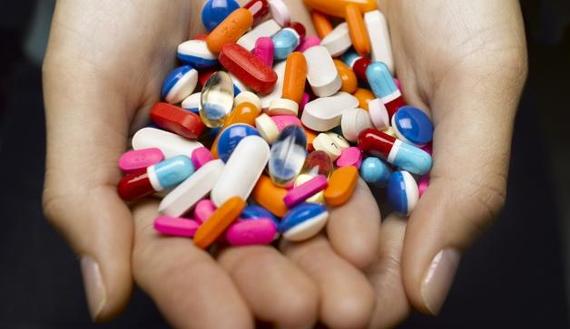 "Hang on to the world as it spins around/Just don't let the spin get you down/Things are moving fast/Hold on tight and you will last ... "
-Donny Hathaway Someday We'll All Be Free
Chloe Long no longer desired to live. She filled her slender hands with a legion of pills, cupped them together, and then stared down longingly at the tiny capsules cradled by her ten fragile digits. In that moment, her clasped hands seemed like the only portion of her life still together.
"Stop, go, stop, go," said her inner monologue. "Stop," commanded the part of her clinging to a measure of hope. "Go," demanded the part of her longing for the finality she sought, beckoning her to enter the other side. Both seemed so tempting. "Stop, go ... " In a moment of desperation, she swallowed them all, and slowly felt herself slipping away.
Chloe did not die. She survived her ill-fated attempt to take her own life. We learn of her desire to bring about her demise, and her protracted battle with depression precipitating it, because she conquered her inner demons and mustered the courage to tell her story on her magnificent song Stop, Go. In Chloe's particular instance, an embittered argument with her mother, where Chloe recalls saying many regrettable things, served as the catalyst to her desire to end her despair suddenly. In her moments of anguish, she felt unfit to live. She has since learned she is not alone.
Some where between Norah Jones' melancholy melodies, Sara McLachlan's emotive rifts, and Beth Gibbons of Portishead's enveloping, yet ethereal harmonies, you will find Chloe's spell-binding voice singing her mesmerizing tune Stop, Go. As Chloe invites the listener into her most intimate inner turmoil, the audience is left reeling at the power of her voice. There she sits, humming, "stop, go," compelling all who hear to sit and listen to her.
One will be astounded to learn that Chloe is only seventeen, and Stop, Go appears on a project released by her high school. Yet both are true. Simply put, Chloe sings with passion and introspection well beyond her years. A further listen reveals that "The Paragon Vol. 1: Someday We'll All Be Free," the project housing Stop, Go,,is no ordinary project, and Chloe and her colleagues are not ordinary teenagers.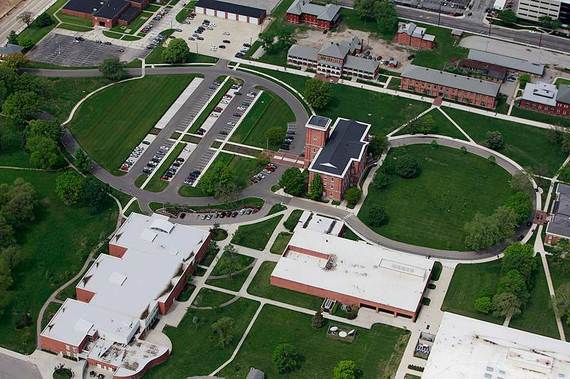 Chloe attends The Fort Hayes Metropolitan Education Center, a magnet high school within the Columbus City Schools District, located a stone's throw from downtown Columbus, Ohio. Fort Hayes, which has ten buildings sprawling across its seventy-seven acre campus, presents an array of opportunity for its students, many of whom might not find such chances within a city like Columbus--a metropolitan fusion of industries: government, technology, private business, that surprisingly leaves a significant portion of its population under-resourced. With its on-campus career center, which offers vocational training, in addition to its rigorous college preparatory curriculum, that features an intensive academic and arts curriculum, Fort Hayes is a bright spot in the shadow of Columbus' burgeoning growth and towering wit.
Fort Hayes, under the leadership of its principal Dr. Milton Ruffin, and one of its assistant principals Dr. Anthony Anderson, have endeavored to leverage Fort Hayes' innovative curriculum and gifted student body to offer its students another meaningful opportunity--the chance to express themselves to the world. The outgrowth of that endeavor is "The Paragon Vol. 1: Someday We'll All Be Free." In many ways, it is a perfect example of Fort Hayes' innovation, incorporating its Graphic Design Department, its Photography Department, its Video Production and Audio Production Department, and its Visual and Performing Arts Department.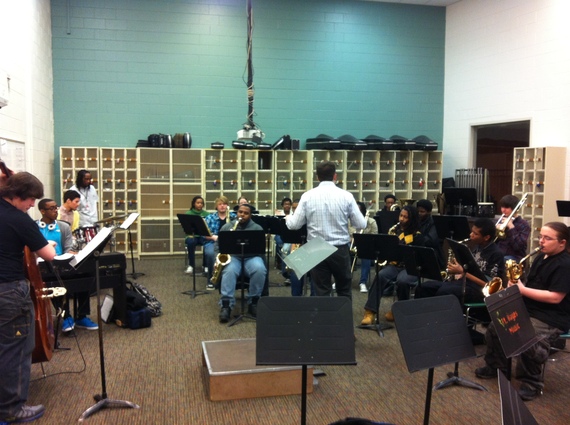 The project arose from Dr. Anderson's desire to share his experience working under the tutelage of the late great Richard Nichols (former manager of The Roots) in addition to his success developing and managing Bassline, a group of Wilmington teens he managed and produced while earning his doctorate in education from the University of Delaware. He approached his Dr. Ruffin, an accomplished musician in his own right, who immediately showed unbridled support for the project. The title's allusion to the late Donny Hathaway's song of the same name stems from the two's mutual love for soul music, and its potential to impact people on and off stage. Upon receiving the support of Dr. Ruffin, Dr. Anderson approached his frequent collaborator Giscard Xavier (p.k.a Jee-Eye-Zee also p.k.a GIZ), a GRAMMY nominated producer, who received his GRAMMY nomination for his production efforts on Wyclef Jean's protege's City High's hit record Caramel. Dr. Anderson asked Mr. Xavier if he was interested in assisting in producing the album. He quickly agreed. Dr. Anderson then solicited help from Brandon "B-Jazz" Scott, a former Fort Hayes student who has worked the likes of Eric Roberson, Liquid Crystal Project, et al. Once he had sufficient support in production and administration, Dr. Anderson began assembling students to create original works. The students began working feverishly.
In describing the recording process, he said, "The students were like machine's, I mean at night Giz and I would work on the production of the songs and then we set a recording schedule with the students for after school, and they would come in and knock them out. A lot of the records were written in the sessions believe it or not." The bulk of the album was conceived, written, and recorded in ten days. He further added, "[T]here is a big misconception out there that young people don't want to hear music that is intellectually stimulating. This project has shown me, this couldn't be further from the truth. They love trap beats, they also have love for soul music, but they really are yearning for content." Indeed, The Paragon is drenching with a depth of content and richness of sound. There are masterly reworkings of classic works (Four Women, The Revolution Will Not Be Televised) and splendid original works (Stop, Go, I Matter, I Wanna Live). In that way, The Paragon is emblematic of inter-generational conversations between students and teachers that explore issues that extend well beyond the borders of Columbus.
Dr. Anderson describes it like this, "[These students] are dealing with issues that are sometimes difficult to communicate ... These records enable us to gain insight from their perspective in an authentic way in a language, music, [in which] they communicate." indeed, The Paragon wrestles with compelling topics: fatherlessness, police brutality (I Wanna Live), depression (Stop, Go), youth violence (Sky's the Limit), along with the quest for identity and validation (I Matter).
"The Paragon Vol. 1: Someday We'll All Be Free," is a terrific album riddled with insightful social commentary and moving, introspective musings. It is timely, relevant, and gripping. It is also almost entirely executed by teenagers wrestling with wisdom well beyond their years. Whitney Houston once sang, "[T]he children are the future." With The Paragon, the future is now."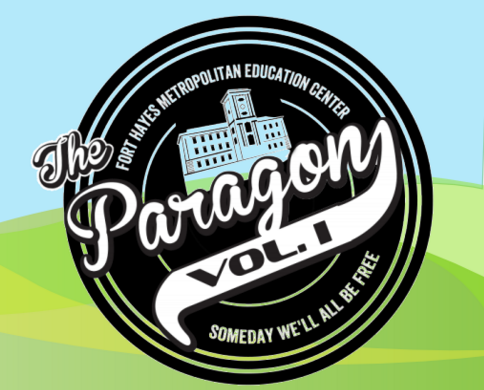 Calling all HuffPost superfans!
Sign up for membership to become a founding member and help shape HuffPost's next chapter