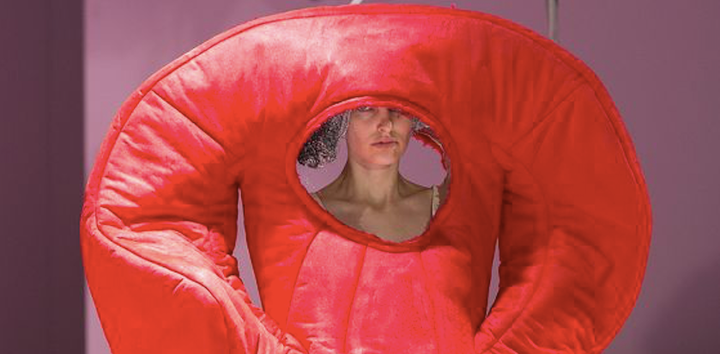 Paris Fashion Week is the best Fashion Week to me. If I could design a collection and had the choice to show my collection at any Fashion Week I wanted, I'd choose Paris. It's where Breathless takes place, Eloise takes a vacation, and where Marie-Antoinette was beheaded (I don't think Marie-Antoinette should have been beheaded, though). It's also where Rei Kawakubo shows her Comme des Garcons brand. Of the 10 impactful looks from this Paris Fashion Week, three of them are by Comme.
1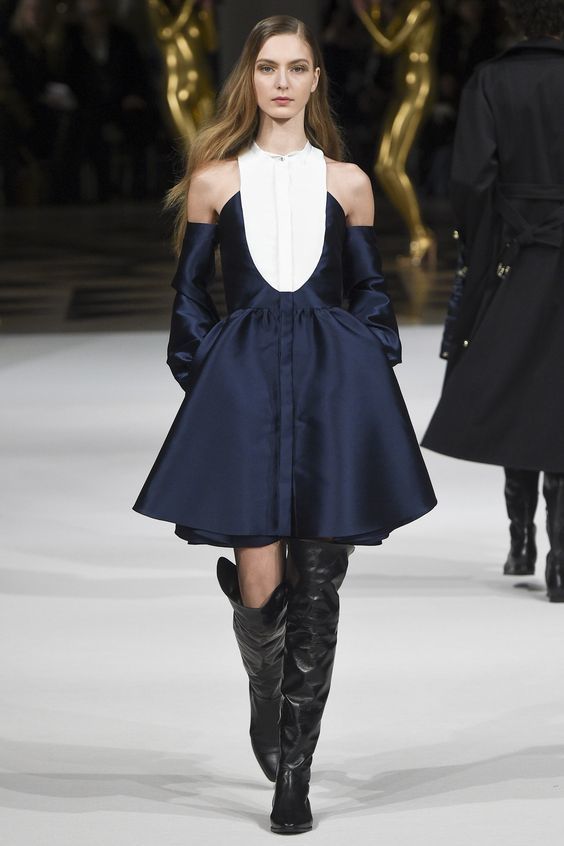 This dress is by Alexis Mabille. I like the bib (I think you're supposed to call it something else, but I don't care). Bibs make me think of Wendy Darling's father, Captain Hook, and babies.
2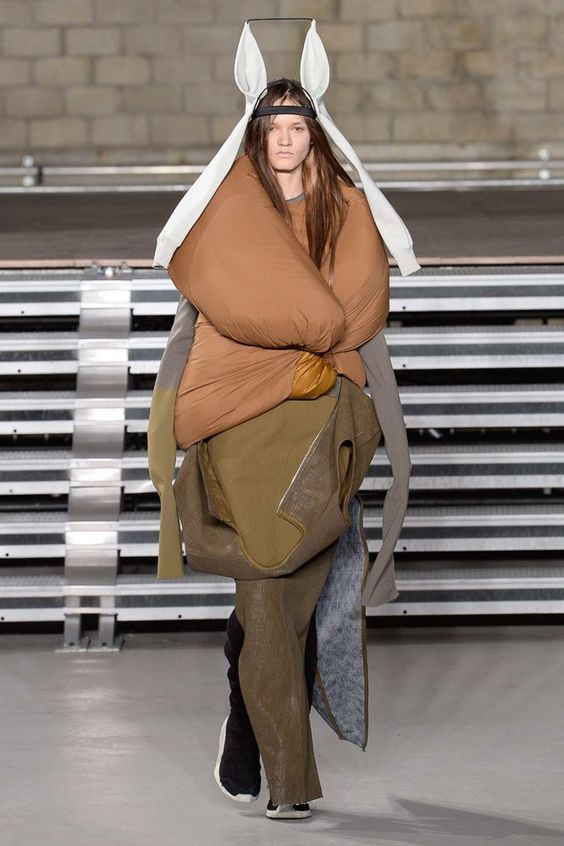 In this Rick Owens look, it looks like the model is wearing bags full of laundry. I also like the bunny ears and the headpiece that seems like it would be good to use for performing brainwashing experiments on others.
3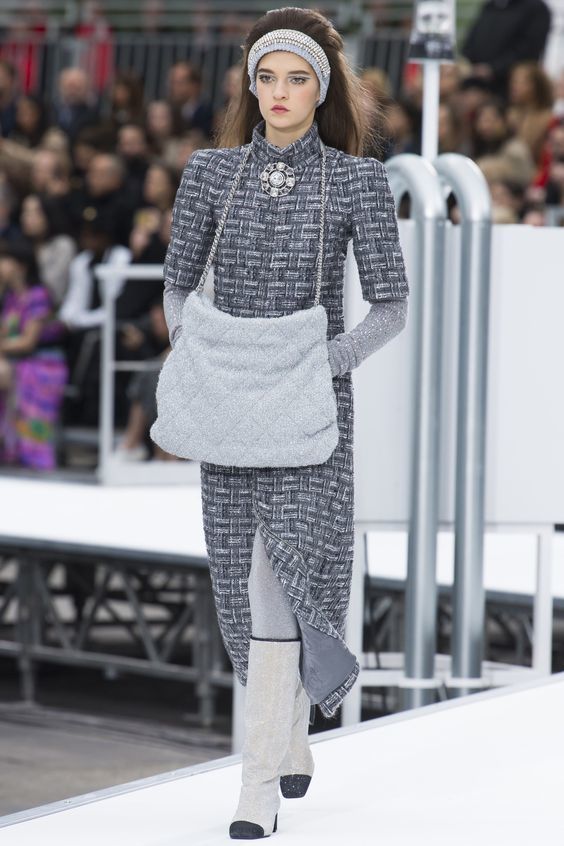 Using your bag as a way to warm your hands is a good idea. This is Chanel, so maybe Karl Lagerfeld got the idea from the pooch that quarterbacks in the NFL wear when it's freezing outside.
4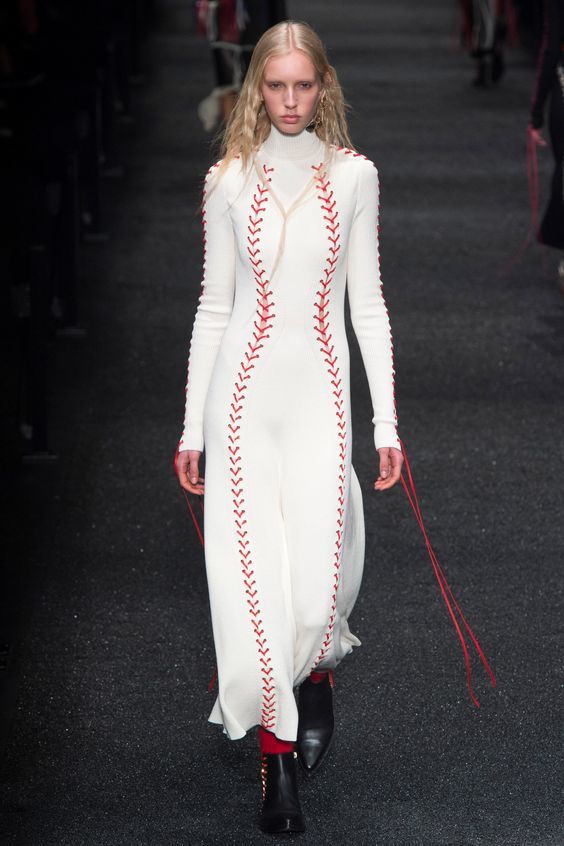 This Alexander McQueen dress looks like it was made from the outside covering of a baseball. With baseball about to begin again, this would be an apt dress to wear to a game if you felt like mixing high fashion with sports.
5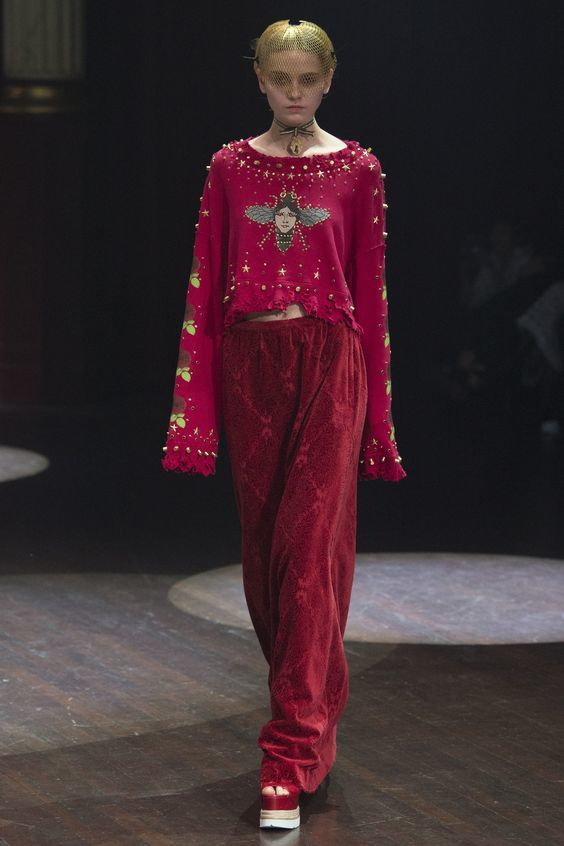 There is a fly in the middle of her shirt, stars everywhere, a medallion dangling tightly from her neck, and a thing that looks like a honeycomb on her head. Maybe in the year 2736 this is how Disney princesses will dress. Also, the bottoms look like they could be comfortable pajamas. This look is from Undercover's show.
6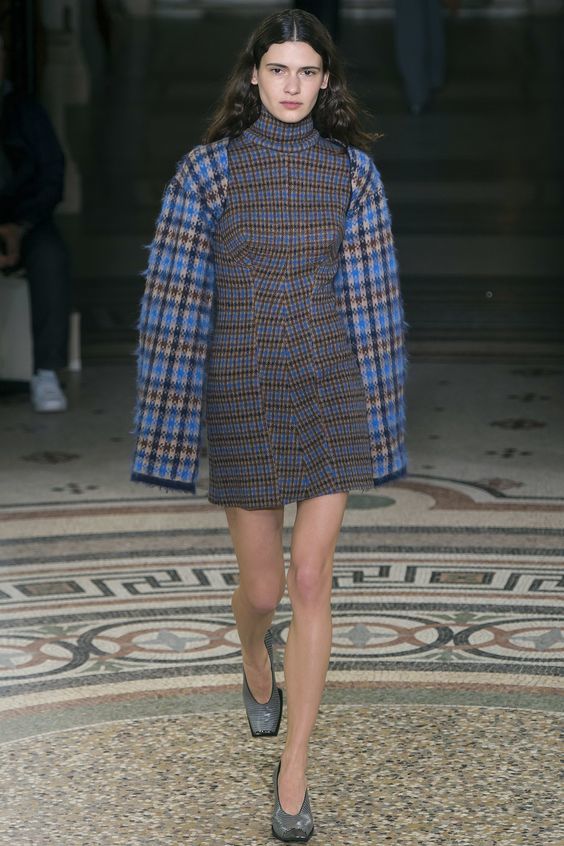 For this Stella McCartney look, I like how the big boxy arms contrast with the demure and dainty dress part. The girl who wears this could serve you an ice-cold cup of Coca-Cola, but she could also punch you in your face and knock your lights out.
7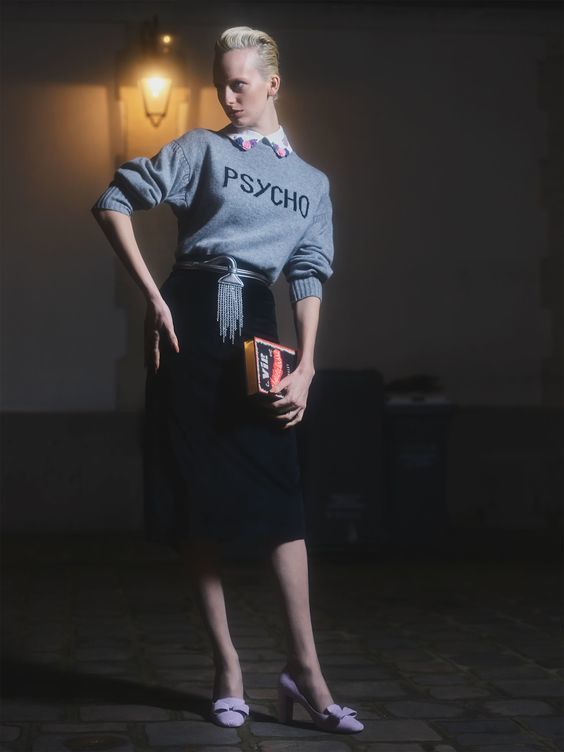 Olympia Le-Tan shows that it's stylish to be a psycho (and elegant and sophisticated, too).
8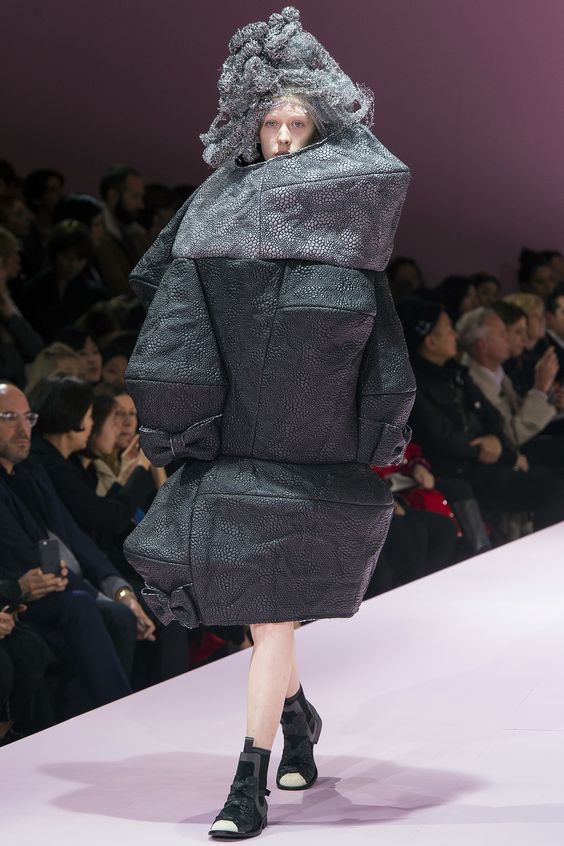 Some people can wear trash bags as dresses and blankets at skirts. This Comme des Garcons look shows that you can wear couch cushions as clothes, too. Although, it probably helps if your couch cushions have pretty bowties already attached to them (otherwise, you might have to buy them).
9
This Comme des Garcons dress appears to have been inspired by Mr. Crabs. More so, it seems like this dress could have the power to take predatory remarks, stares, and touches and throw them right back at their ogreish originators.
10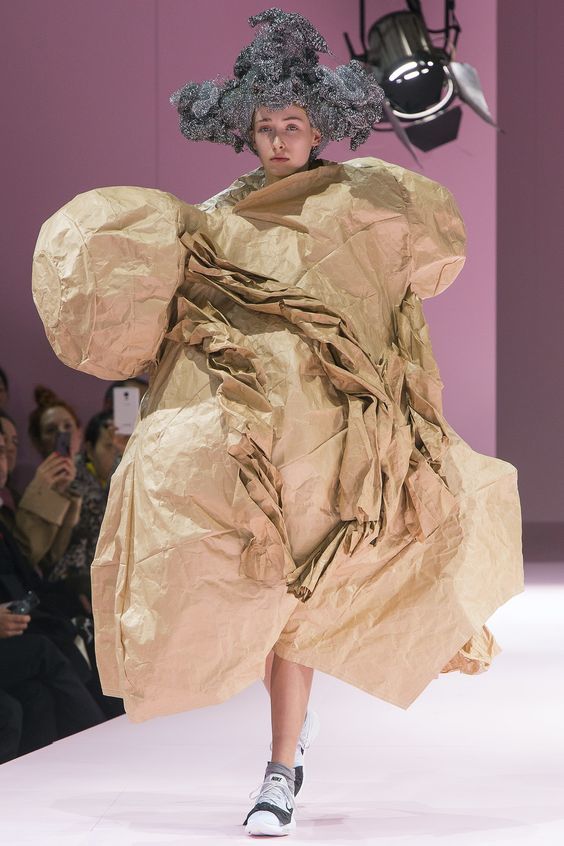 This Comme des Garcons dress looks like it was made out of one big crumpled-up sheet of paper that was rescued from either the trash or the recycling bin.