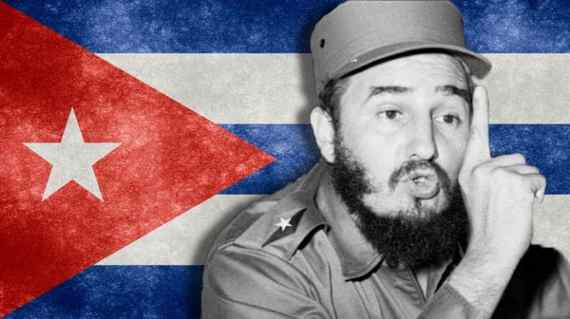 There is no secret that here in the South Bronx we have a much different attitude to Fidel Castro's passing than those that have been celebrating in Calle Ocho, in Miami's, Little Havana.
While the majority of those individuals in Miami have been celebrating the passing of a man they never met, or saw in person (that in my culture is quite disrespectful) because even the mob respects the dead and offers condolences to the families of their adversaries.
Those celebrating this passing are doing so because of stories that they have been told by a grandparent, or parent, not because of any personal encounter of experience.
Meanwhile here in the Bronx we have been mourning his passing by celebrating his life and what he represented to many of us.
I and over 350 other people here in the Bronx had a first hand look and feel of Fidel Castro when he attended a dinner here sponsored by the National Puerto Rican Business Council in 1995 that I coordinated with a few friends as a slap to then mayor Giuliani who had disinvited President Castro from a dinner gala that he organized to welcome all world leaders attending the 50th anniversary of the United Nations.
Our memories of that night and the experience of being in a room with President Castro were so impactful that many minds were changed. Many attended that dinner because they were in agreement that what our mayor had done was disrespectful not only to Castro and the nation of Cuba, but also to the Latino community living in New York City.
However, an interesting thing occurred. Many of those that attended only for that reason and not because they supported Mr. Castro, or the Cuban Revolution left much more open and sympathetic to both Castro and the Cuban peoples struggle to maintain their self determination.
There is so much mis-information floating around in social media and especially in the corporate news that I would like to share the following with my readers:
1. Not many can bring down a dictatorship with 20 men defying the American Empire.
2. Not many can eliminate illiteracy in a year.
3. Not many can decrease child mortality from 42% to 4%.
4. Not many can develop a health system that provides more than 130 thousand doctors, guaranteeing 1 doctor per 130 people, with the highest index of doctors per capita in the world.
5. Not everyone creates the largest Medical Faculty in the World, graduating 1500 foreign physicians per year (including many African Americans & Latinos from here), with 25,000 medical graduates from 84 nations.
6. Not everyone sends more than 30 thousand doctors to collaborate in more than 68 countries of the world summing near 600,000 missions.
7. Not everyone manages to build a country to be the only Latin American nation without child malnutrition.
8. Not everyone manages to be the only Latin American country with no drug problem.
9. Not everyone achieves 100% of schooling.
10. Not everyone can travel in their country without seeing a single child sleeping in the street.
11. Not everyone manages to be the only country in the world that fulfills ecological sustainability.
12. Not everyone achieves that their population has 79 years of life expectancy at birth.
13. Not anyone creates cancer vaccines.
14. Not everyone manages to be the only country to eradicate mother-to-child transmission of HIV.
15. No one manages to have the most Olympic medals in Latin America.
16. Not many can survive more than 600 attempts on his life and 11 American presidents trying to overthrow him.
17. Not anyone survives 50 years of blockade and economic war.
18. Not many helped accelerate the end of Apartheid in So. Africa & liberate Namibia.
19. Not many could have helped save the lives of so many poor folks in LA during Katrina when they volunteered to parachute their top medical units in less than 1 hr from Havana, but rejected by Pres. Bush who let many of those people die cause did not want to be embarrassed by Cubans helping to save Americans.
20. Not everyone reaches 90 years, with so much protagonism in world history.
21. Fidel is respected and loved by millions & Misunderstood by others. What no one can do is ignore these facts.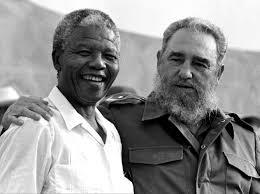 R.I.P Fidel Castro!

The Permanent Mission of the Republic of Cuba to the United Nations communicates that following the decease of the Commander in Chief of the Cuban Revolution, Fidel Castro Ruz, the Council of State of the Republic of Cuba declares nine days of National Mourning, from 06:00hrs on 26 November to 12:00 hrs on 4 December 2016.
The Permanent Mission of the Republic of Cuba informs that a Condolence Book will be placed at the Mission, located at 315 Lexington Avenue, NY 10016, from Monday 28 November until Sunday 4 December, from 9:00 a.m. -1:00 p.m. and 3:00 - 6:00 p.m.
I and hundreds of others will be go to the Cuban Mission here in New York to sign that book of condolences. Let's see if the corporate media will give Lexington Avenue in New York City any publicity as they have in Calle Ocho Miami.
Calling all HuffPost superfans!
Sign up for membership to become a founding member and help shape HuffPost's next chapter