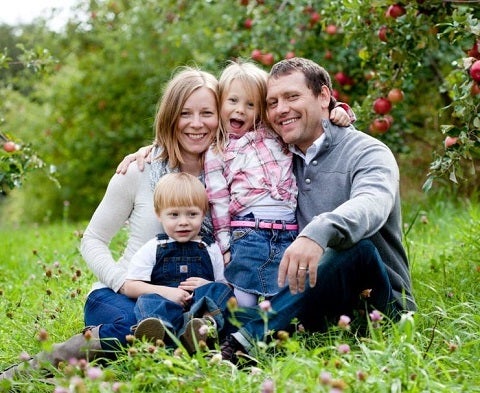 Third in a series of articles celebrating unexpected innovators whose passions propelled them sideways into creating products that contribute to personal and societal well-being on multiple levels.
The history of honey is a long and illustrious one, going all the way back to an 8000-year-old Mesolithic rock painting in a cave in Spain depicting two individuals harvesting wild bee honey (and most likely getting stung for their efforts). The ancient Egyptians employed it to embalm their dead; for the ancient Greeks and Romans, it was integral to their culinary repertoire. In World War I, it served as an anti-bacterial field dressing for wounds. Bee-keeping has always been considered an honorable and admirable calling, and formed an integral part of local food chains throughout the world.
When I was growing up, we would procure jars of honey from a neighborhood farm stand; it was rich and deep amber and oh so smoothly sweet. It spoiled me for those little plastic bears filled with pale vapid viscosity at the supermarket, which couldn't begin to compare to the nectar of the gods created by our industrious and clever local bees. Recently I discovered another deliciously worthy entry in the canon of splendid honeys, that takes me back to those simpler and sweeter days.
Bare Honey is its name, and it came into being on the plains of Minnesota, where farming and husbandry create the core of the community. On offer are several single-source honeys such as lavender and wildflower, infused versions such as bee pollen for allergy sufferers and hot & spicy for the more adventurous, and spreadable treats such as vanilla bean and chocolate whipped honeys.
But Bare Honey has so much more on its mind than just sweetening the palate – it wants to sweeten daily lives and contribute to environmental awareness.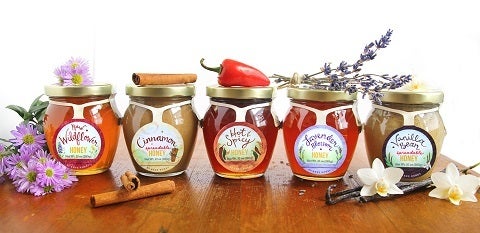 Meet Dustin and Grace Vanasse. Both grew up on family farms in the Midwest, and their love of food and dedication to the environment led them into the kitchen professionally. Dustin traveled the world as a restaurant chef, while Grace was making her mark as a much-lauded baker in Minneapolis and St. Paul. Eventually two bundles of joy came into their lives, a girl and a boy, and they found themselves wanting to return to their farming and family roots.
Fortuitously, a friend asked them to tend to his bee-hives for a period of time, and then magic happened. As Grace tells it, "Dustin opened a hive of bees for the first time, and from that very first moment he was mesmerized by the soft hum of their wings, and the sweet & waxy scent of the bees themselves." And so it began, their splendid family adventure into the world of bees and honey.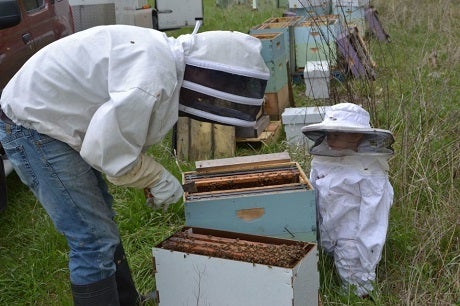 For Grace and Dustin, their driving purpose was to establish and enhance the family values that they grew up with, and to foster community involvement to the benefit of all. They derived enormous gratification from seeing their small children enthusiastically offering honey samples at the local farmers market, and they began to participate in fundraisers for schools and community organizations, enabling them to pursue their goal of connecting kids and their families with a sense of where their food comes from.
As they came to know more about the perils as well as the pleasures of bee-keeping, they found the fight against Colony Collapse Disorder a perfect entry point to environmental awareness. As Dustin points out, "Honeybees are a flagship species, the canary in the coal mine, if you will. The issues that have been causing the decline of honeybees since the 1980s are now spilling over into our natural environment. All pollinators are being affected by the pesticides that are being used, raising the alarm for nearly a decade."
So in addition to promoting awareness in their product materials and in their interactions with the community, they contribute to non-profits on the frontline of the battle against pollinator decline, such as Pollinator Partnership, Pollinate Minnesota, and Pollinator Friendly Alliance.
At the end of the day, for Dustin the magic never fades, and the hive always calls to him. "This is probably the best part of my journey. My time with the bees is a zen-like experience; they calm and center focus, and demand patience & strength (and a high pain tolerance for the stings, lol)."
And even though their company is expanding to include the labors of other apiarists as demand for their scrumptious honeys grows, they are determined to maintain the integrity of their roots. As Grace sees it, "our focus going forward is on simultaneously building an honest, working company and raising a balanced and well-rounded family based on hard work, kindness and health."
For the Vanasses, it's always about family.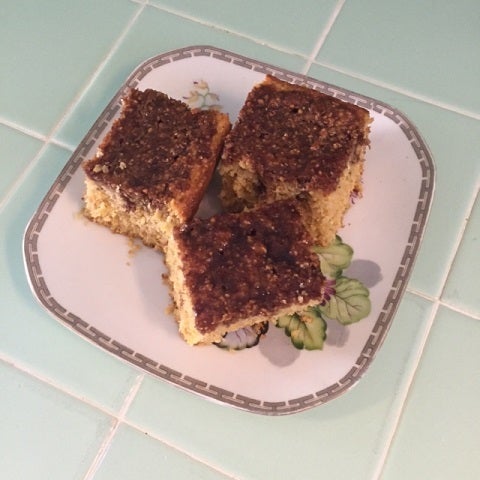 Chile & Chocolate-Spiked Cornbread
Serve this sweet & hot treat with a chunky sirloin chili or a robust black bean soup…
1 cup stone-ground yellow cornmeal
1 1/2 tablespoons baking powder
6 tablespoons unsalted butter,
1/4 cup Bare Honey Hot & Spicy honey
2 tablespoons unsalted butter
2 tablespoons Bare Honey Chocolate honey spread
Pre-heat oven to 375 degrees. Spray an 8x8 glass pan with baking spray.
In large bowl, combine cornmeal, flour, baking powder & salt; whisk to combine.
In medium bowl, whisk together egg, buttermilk, melted butter, & Hot & Spicy honey to combine. Pour over dry ingredients and stir until just moistened.
Put batter in pan, spread evenly. Bake at 375 for @ 20-25 minutes, until a toothpick inserted in the center comes out clean.
Melt butter and chocolate honey spread together in microwave, stir until smooth.
As soon as cornbread comes out of the oven, poke it all over with a wooden skewer and drizzle the glaze evenly over the surface, spreading with the back of a spoon to distribute evenly.
Cool slightly. Cut into 16 squares and serve warm.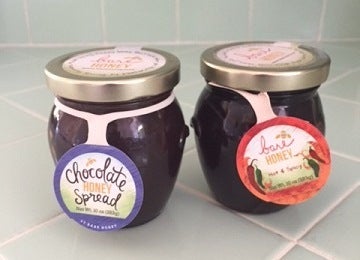 [A version of this post appears in the August issue of Better Nutrition Magazine.]