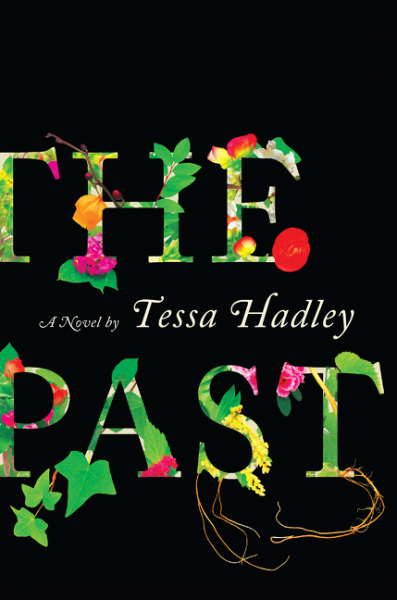 As do most novels, Tessa Hadley's latest, The Past, has to do with (yes) the past, yet the title feels like a misnomer.
For the Crane family -- four adult siblings, along with their various children, almost-children, and romantic baggage -- the past is exactly what they've come to reckon with, and break from, at the outset of the novel. From their mother's parents, they inherited a ramshackle home in the English countryside, which they've retreated to for family holidays over the years. But upkeep is expensive, the roof is leaking, and they've come together for one last three-week visit before deciding whether to put the house up for sale.
Alice, the dreamy, dramatic second-youngest, arrives with the son of her recent ex-boyfriend in tow. Kasim is a moody 20-year-old student, and not entirely sure why he accepted her offer to join another family's vacation. Harriet, the taciturn and reclusive eldest, viscerally dreads the hours of socializing, retreating on long nature walks to escape. Fran, the sensible youngest, couldn't convince her carefree musician husband to join, and comes alone with her two under-10 children, fabulist Ivy and romantically long-haired Arthur. Roland, the only brother and a successful public intellectual, brings his brand-new third wife, the elegant Argentinian Pilar, and his winsome 16-year-old daughter, Molly.
As the siblings fall into their old patterns of camaraderie interspersed with needling and side-taking, Kasim and Molly rapidly become infatuated with each other, with Ivy and Arthur the wide-eyed witnesses to, and often the convenient excuses for, the couple's innocent trysts. Harriet finds herself drawn to the blunt, aristocratic Pilar, who begins to confide in her husband's sister about her family problems. With Fran keeping the entire household running, Ivy and Arthur often roam the woods with Kasim, and sometimes Molly, but Kasim's distracted oversight isn't enough to prevent them from venturing into an abandoned old cottage, where moldering piles of nudie mags and still-worse revelations confront the two young children.
Hadley jumps back, halfway through the novel, to the Crane siblings' childhoods, when their beloved mother Jill temporarily brought them to this same house to see her parents. Jill died of cancer when the children weren't yet fully grown, and their father suffered a collapse and moved to France after her passing. The four children helped raise each other, and their sibling conflicts only seem more ingrained by this shared wound.
Still, The Past never really seems to be about the past. Perhaps it's because most of the novel is determinedly set in those three contemporary weeks when the Cranes are on holiday. Or perhaps it's because Hadley treats human existence the way a nature writer might treat a forest path: She's deeply aware of the past and of the future, but she's so powerfully fixated on the present moment, its details both painful and ecstatic, that all the rest seems like only an echo.
In fact, Hadley also lingers over the natural surroundings of the family's country house, painting the wildflowers, weather patterns and clouds of insects in luxuriant detail. The bucolic setting allows her to flex her talent for evocative word pictures, woven from the sort of artfully ambling prose that seems to say, "Slow down, enjoy this sentence." Her rich visual style carries her between the flora and fauna and homo sapiens; Roland "reminded Alice, with his brown eyes, of a speckled thrush; you could see the current of awareness moving in his face like a current in water." Harriet's hair is "a stiff crest"; Kasim's "thick as a pelt."
The Cranes and company are specimens, examined in warmly neutral granularity. Hadley never seems to take sides, or feel compelled to tie stories up in a bow, or even show characters growing into newer, better versions of themselves over time. Like the wildness that surrounds them in the countryside, they're simply creatures living through cycles of life in their own delicate ecosystem, repeating the same roles their parents did, and reenacting the same characteristic mistakes they have in the past.
Two years ago, I reviewed Hadley's Clever Girl for HuffPost, and found this detachedly observant quality frustrating. There's no shape to the life of the titular clever girl, no purpose to keep reading. But in the interplay of the Crane family and their loved ones, the too-familiar dynamics playing and replaying eternally, the ruptures and the olive branches, a form arises from the hands-off acuity of the author's narrative style: not an arc, perhaps, but a cycle. Hadley won't give us the traditional satisfaction of tying up all the plot's dangling threads at the end, but she's left us with the comfortable reassurance that life is made up of a never-ending skein of dangling plot threads.
A lushly written novel about four siblings revisiting their family's country home, The Past reads like the lovechild of a nature essay and domestic drama, with all the joys of both.
What other reviewers think:
The Guardian: "In passage after passage Hadley's writing, following Updike's precept, "gives the mundane its beautiful due". She is especially good on sounds, such as the "wooden clatter" of a pigeon's wing-beats, or of a stream "conversing urgently with itself"."
The Washington Post: "So what exactly generates the magnetism of this extraordinary novel? For one thing, Hadley carves her sentences from some rare earth element that's both dense and buoyant."
Tessa Hadley is a critically acclaimed British novelist, whose previous five novels include Clever Girl and Accidents in the Home. She has also published two short story collections.
Fans of nature writing, subdued domestic dramas, and ambiguous plot resolution.
"Alice was the first to arrive, but she discovered as she stood at the front door that she had forgotten her key. The noise of their taxi receding, like an insect burrowing between the hills, was the only sound at first in the still afternoon, until their ears got used to other sounds; the jostling of water in the stream that ran at the bottom of the garden, a tickle of tiny movements in the hedgerows and grasses."
"He's never persuaded me. I suppose there's another woman? Of course there's another woman. I can't believe he's got away with it for so long. He stinks of women.
"Sophy knew he used these violent words to shock her -- and actually to jolt himself, because he was upset. He couldn't bear anything to hurt Jill. And she was shocked, though she hoped he didn't noticed it; then she wondered about this idea that women -- a certain kind of woman -- left their scent on men, so that other men could smell it. All kinds of shame seemed to be wrapped up in it: the shame of leaving your civet trace, or the shame of odorlessness, not leaving one."
The Past
by Tessa Hadley
Harper, $26.99
Published January 5, 2016
The Bottom Line is a weekly review combining plot description and analysis with fun tidbits about the book.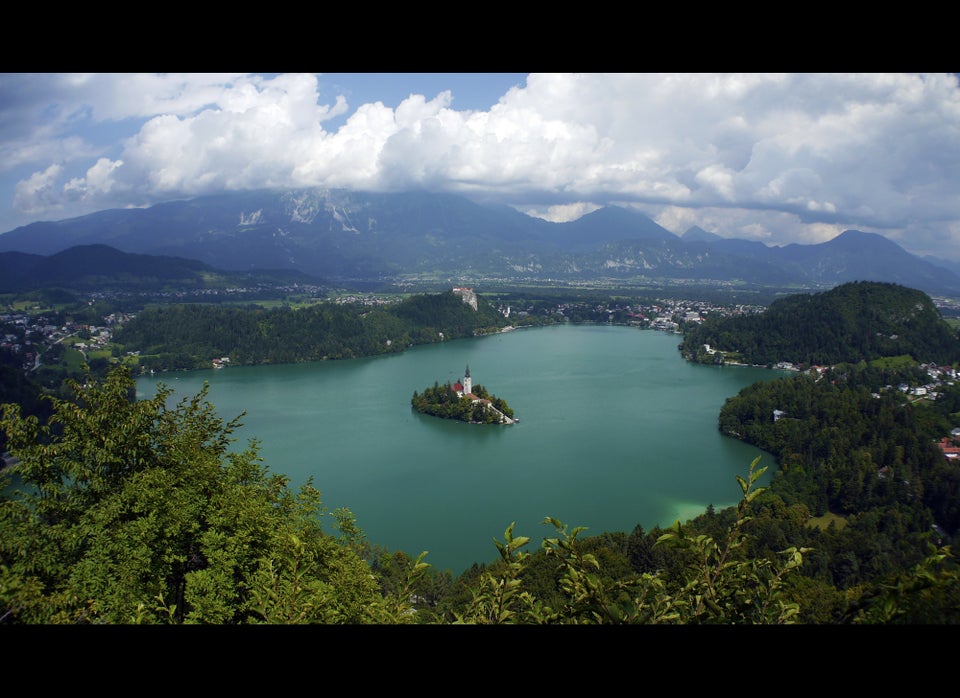 World's Most Beautiful Lakes
Related
Popular in the Community