"Coordinates (44°06'12"N 121°46'09"W)" the latest single from cinematic Oregon-based rock outfit, This Patch Of Sky. In a time that sees potential nuclear war, natural disasters and terrorism dominating our daily informational intake, "Coordinates (44°06'12"N 121°46'09"W)" offers the opportunity for six minutes and thirty seven second of serenity and hopefulness. It may not save us from the gravity of our current reality, but it certainly offers a nice bit of reprieve from the darkness and serves as a needed reminder the world is still a beautiful place. Coordinates is something that emotionally grabbing and sonically complex in such a good way that's indescribable.
In the words of the band, "Coordinates was the first song we wrote for 'These Small Spaces'. If you look up the actual coordinates listed in the song title, it points to beautiful landscapes and mountain ranges that many people enjoy hiking near the center of Oregon. We wanted a song on this album that represented our home and the beauty it portrays."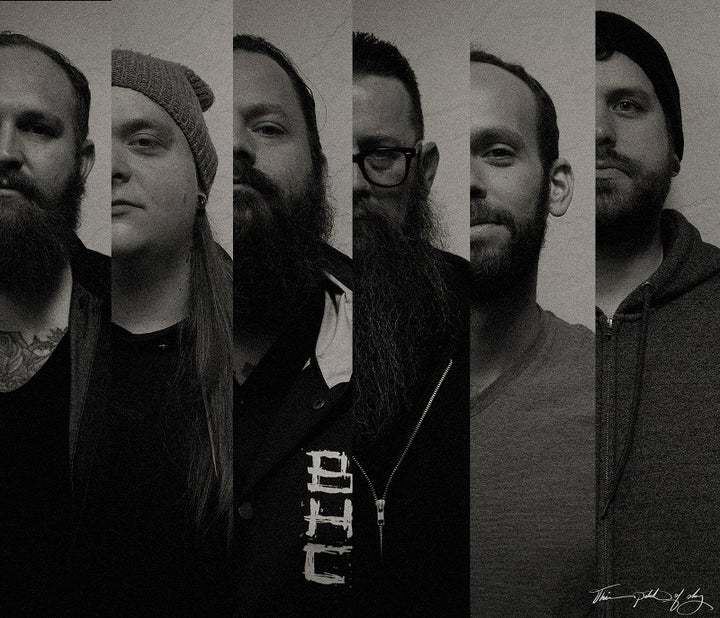 "Coordinates (44°06'12"N 121°46'09"W)" is one of the nine beautifully orchestrated tracks that composes This Patch Of Sky's upcoming These Small Spaces full length, which we will experience in full next Friday (9/22) courtesy of Graphic Nature / Equal Vision Records.
Pre-Order their mesmerizing album HERE!
Catch up with The Patch of Sky below!
Popular in the Community