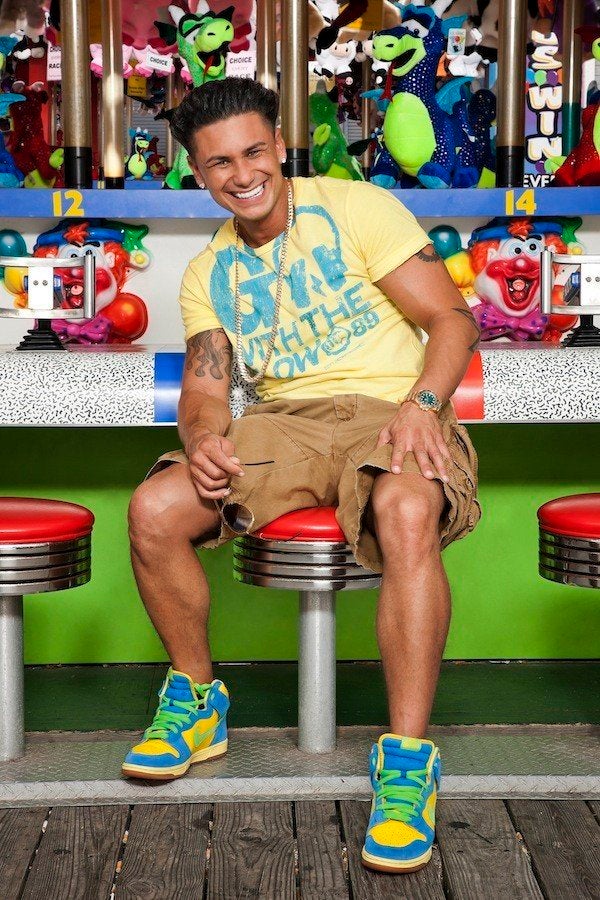 Get ready "Jersey Shore" fans because Pauly D's highly-anticipated spinoff, "The Pauly D Project" is set to premiere Thurs., March 29, after the premiere of the all-new "Punk'd."

"The Pauly D Project," one of two scheduled "Jersey Shore" spinoffs, will give viewers an inside look at Pauly D's life away from Seaside Heights, as cameras document his transition from fist-pumping housemate to world-class DJ, with his best friends from his home state of Rhode Island along for the ride.
The 12-episode reality series will even document Pauly D as he accompanies pop icon Britney Spears on her international "Femme Fatale" tour, and the super tan DJ will learn that life outside of Seaside is a lot more complicated than G.T.L.
"The Pauly D Project" will premiere at 10:30 p.m. EST on MTV, after the premiere of "Punk'd" at 10 p.m. EST.
Popular in the Community