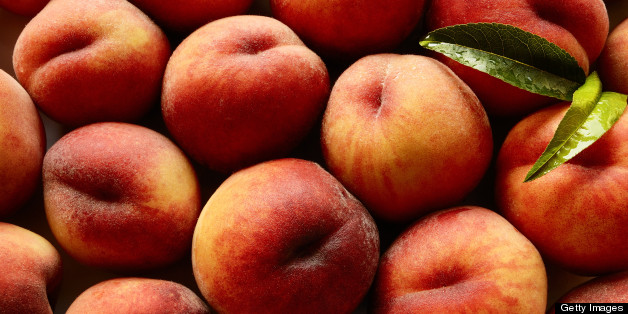 It sometimes feels like there are few simple pleasures left in life -- from taking a nap in the middle of a day, to picking flowers, to tending a garden or a quiet hour away from the noise and social media posting populous. Often, with our day to day, we forget about the little things, which make up our fond memories. I recently found myself in Nashville and a company I had been hearing about caught my attention locally. Allow me to introduce you to, "The Peach Truck." They are making simple pleasures accessible to everyone with their delicious Georgia peaches.
The Peach Truck is owned and operated by Stephen and Jessica Rose, a married couple who will be celebrating their one year anniversary this Summer and have embarked upon a new business that is all about peaches. The Roses met while working together in Las Vegas in 2010. Jessica hails from Seattle and Stephen is a good old Southern gent from Georgia. Through a few adventures, they both landed in Nashville, which they now call home. However, there was one problem: good peaches are hard to find. This was an issue for Mr. Rose. He was raised in peach orchards, enjoying them since he was knee high to a grasshopper.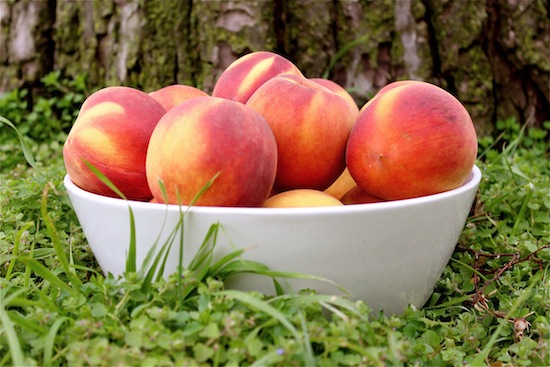 The Famous Peach Truck Peaches
I wanted to know how two people left the corporate world to begin a peach business: "Jessica and I started the Peach Truck the day we got back from our honeymoon. We had this idea for a few months and when peach season began, we decided it was time to bring our city of Nashville this "Queen of Fruits." So, in May 2012, we took this passion to the farmers markets, neighborhoods and our amazing local restaurants" says Mr. Rose.
People in Nashville couldn't get enough. In what is best described as an over night sensation, the response was better than the Roses expected. You can now find their peaches across Nashville in casual and fine dining restaurants, stores and of course farmers markets. "We deeply value community and being part of what is happening in Nashville.  As long as we can add to the flavor of Nashville and beyond we will be very pleased" says Stephen.
The good news is, you don't just have to be in Nashville to enjoy these peaches -- you can order them online and have these perfect peaches shipped to your door. The Roses hope that people feel like they're not only buying the best peach available, but that you walk away feeling like part of The Peach Truck's friends and family: "We are honored when people try us out, and are excited to see their joyous expressions when they bite into that juicy peach."
I asked the Roses if they want The Peach Truck to be a household name -- after all, they are a growing business with a following: "This is a funny question... I know when most people hear peaches, they think Georgia. So when they think peaches, and then Georgia, I hope they think about The Peach Truck and how whether near or far, they have an opportunity to make that cobbler or eat that peach and know it's the best freshly picked peach just for you. We hope to bring that type of service to people in our hometown and far, far away. Summer is for peaches, and everyone needs that sweet treat on a hot day" says Mr. Rose.
Nashville has welcomed the Roses with open arms: "We love connecting with the good people all around us in Nashville and beyond. There is something so wonderful about sharing something you love with another person and we get to do that everyday. We have been showered with support in Nashville. There is an amazing group of entrepreneurs that are making awesome things happen all around them. We have been grateful for their help along the way and look forward to helping others as well" says Stephen Rose.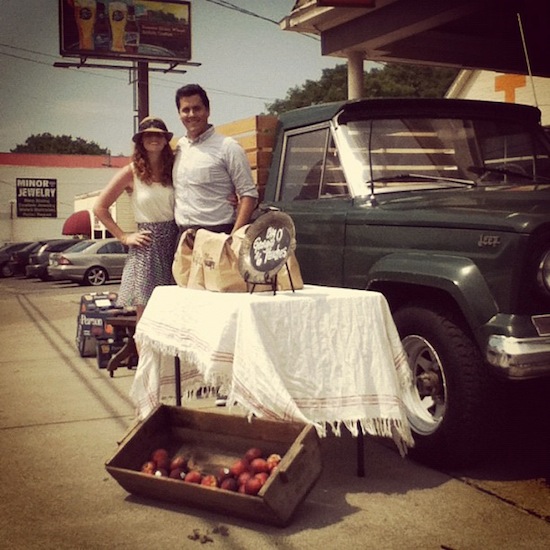 The Roses & The Peach Truck
The Peach Truck is a simple, but extraordinary love story: a newly married couple who took a chance on a new business and a life together -- and it worked, beautifully.
If you'd like to learn more about The Peach Truck and The Roses, check them out at their website and follow them on twitter and Facebook.
Calling all HuffPost superfans!
Sign up for membership to become a founding member and help shape HuffPost's next chapter