Chicago's short-lived art fair season is upon us and the powerful, fledgling, MDW Fair looks to be exciting. Open only Saturday and Sunday, Easter weekend, this is a wonderful art fair; about art and artists, not big names and big galleries, or even certified, homogenized or xenophobic presentations like we're prone to seeing at the 'dealers' art fair; ArtChicago (where Klein Artist Works and ArtLetter are taking a small booth to promote the artist-empowering course I offer.)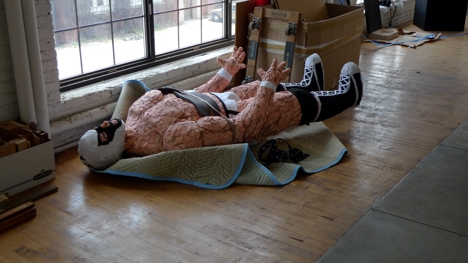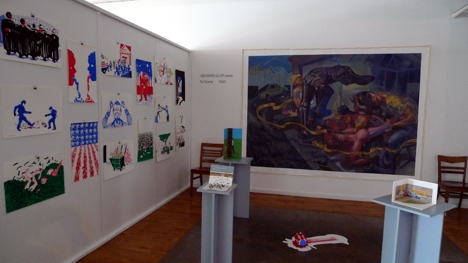 At next week's ArtChicago, business trumps art and artists. At the MDW Fair this weekend the opposite is true. But that's not the only difference. At MDW, the viewing experience is quite different. Instead of encountering name art, art that has a pedigree, art that feels like we're supposed to bring a priori knowledge, where we as viewers feel more like we're being judged than judging, the MDW Fair presents fresh, coarse, sometimes great, sometimes horrible, art where all art and galleries are looking to be discovered and appreciated by a broader audience.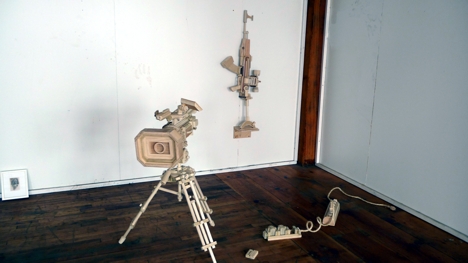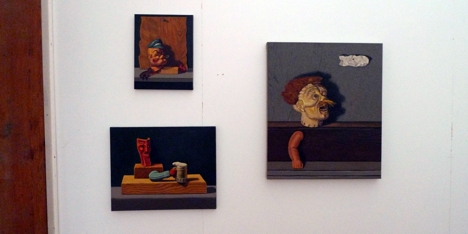 Maybe ArtChicago is about learning, grasping and appreciating a perspective on the more known and certainly snottier artworld. That's not a bad thing. It's pretty much the artworld that those in any other artworld, anywhere, wish they were a part of. That's because of the perception that there's more money there. And contrived, polished presentations.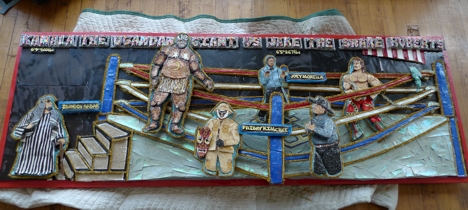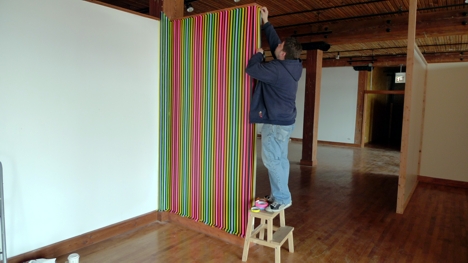 This is a first offering for MDW. It resonates and reflects a change in the artworld. Often I am asked to identify trends in art today. And I resist commenting because folks want to jump on board and by the time they do the trend is flat-out gone. But there's something bigger going on. More than a trend. Likely we should call it a movement. Brought on by the internet, the playing field is getting less skewed. Artists used to have greater dependency on art galleries, who were the intermediary between artists and collectors.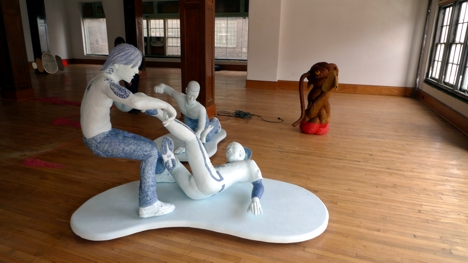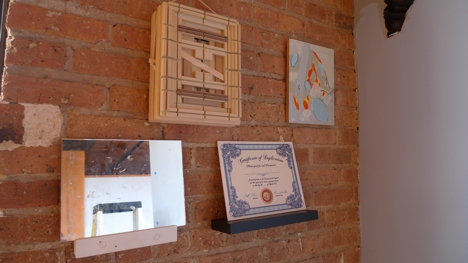 Today, the internet is a given. It allows direct communication between artist and collector, and also artist and artist, artist and curator and so on. This is a significant democratizing influence. It makes communication affordable. It allows the MDW organizers to promote the show through those involved, to reach you and me. This is different and it is important. It makes art, artists and us more accessible, and better enables artists to pursue and find success on their own terms.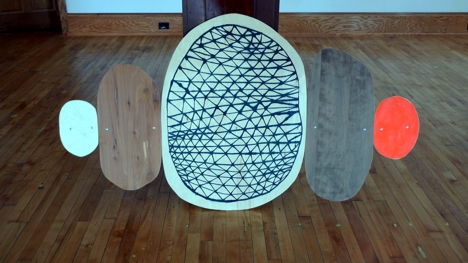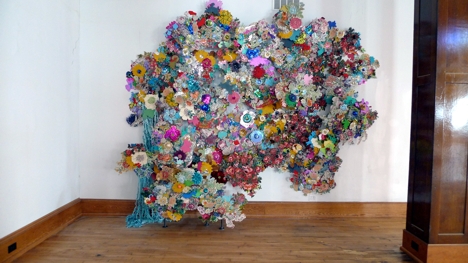 Ed Marszewski, who is one of the seminal influences behind MDW, is also responsible for Versionfest 11 which opens Friday night at the Co-Prosperity Sphere, also in Bridgeport. This too was once a seat-of-the-pants operation that continually presents brave, fresh, young, strong art. Six years ago they featured the New Chicagoans, and predictably impressive artists have risen from that to the more main gallery scene. This year's Version 11 presents the New New Chicagoans, a new generation of artists worth paying attention to.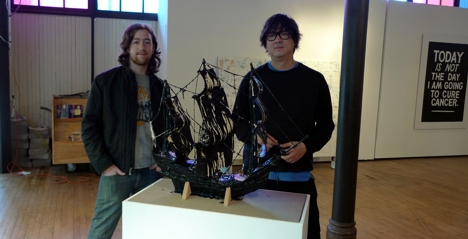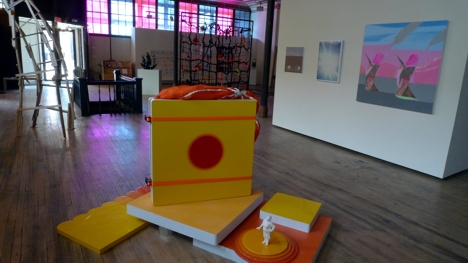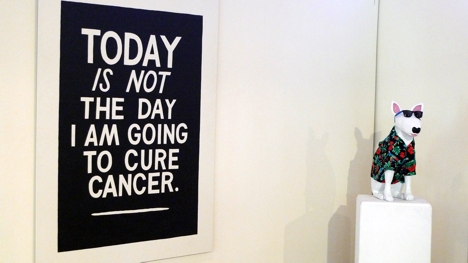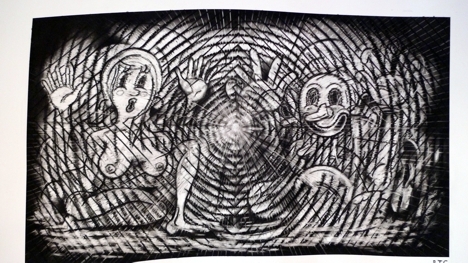 Continuing this theme of artists and young arts entities taking responsibility for themselves, not relying on the old-school, gallery system, is an impressive exhibit of new paintings by the Best Chicago Artist You Never Heard Of: Titus O'Brien, who presents an open house / open studio this Sunday afternoon. A teacher at the School of the Art Institute, O'Brien's career path has meandered through Zen Buddhist residences, a stint as an art critic, an MFA from Yale and extended time at Marfa. It is a profound pleasure to talk art with someone whose art historical knowledge is deep and who is comfortable acknowledging those antecedents in his artwork. I find O'Brien's work fresh, yet a continuation of art historical issues; beautifully executed, but not anal; decipherable, yet challenging; and muted, yet powerful.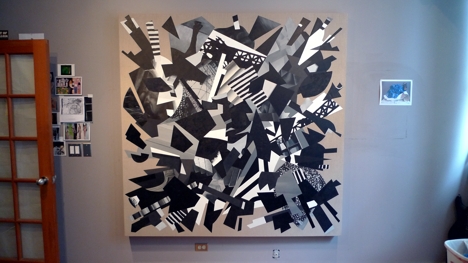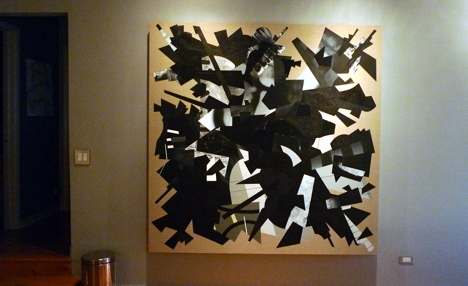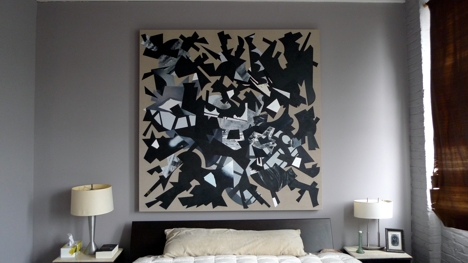 I'll see you out there,
Paul Klein
Related
Popular in the Community