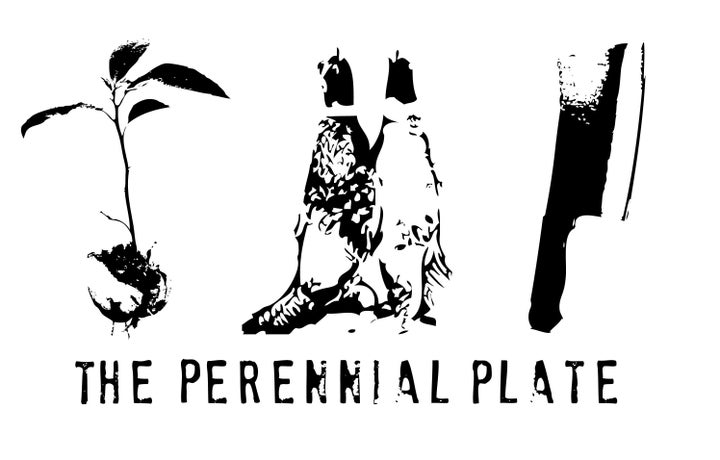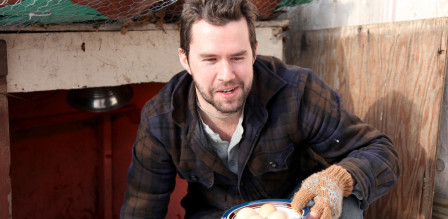 Photo by Lars Swanson
After traveling to Minnesota for his 26th birthday to slaughter and cook his own pig, chef-filmmaker Daniel Klein took up residence in the North Star state and started an ambitious project. Klein, who has cooked at the restaurants of Thomas Keller, Heston Blumenthal and Tom Colicchio, launched an online weekly documentary series, The Perennial Plate, that offers a closer look at where our food can actually come from (but often doesn't) than anything you're likely to see on the Food Network.
Over the course of a year, Klein takes an adventurous look at purely sustainable forms of food sourcing -- documenting and personalizing the distinct experiences. From rabbit farming/slaughtering, ice-fishing and hunting, to cheese-making, pickling and wild rice harvesting, Klein embeds himself with the people behind some of our country's great food and then transforms their yield into exquisite feasts.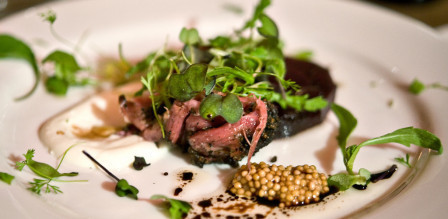 Photo by Kate Sommers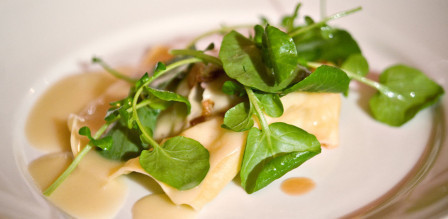 Photo by Kate Sommers
HuffPost Food is thrilled to welcome Daniel Klein and The Perennial Plate to its pages to present his portfolio of mini-documentaries and the recipes within them, detailing an intrepid year of sustainable sourcing, cooking and eating. There will be knives, there will be blood, there will be guts, and it will be fascinating and captivating.
For a taste of what's to come, here's an installment of The Perennial Plate featuring, among other odd sights, a gas station lot butchery session:
And The Perennial Plate trailer:
Popular in the Community