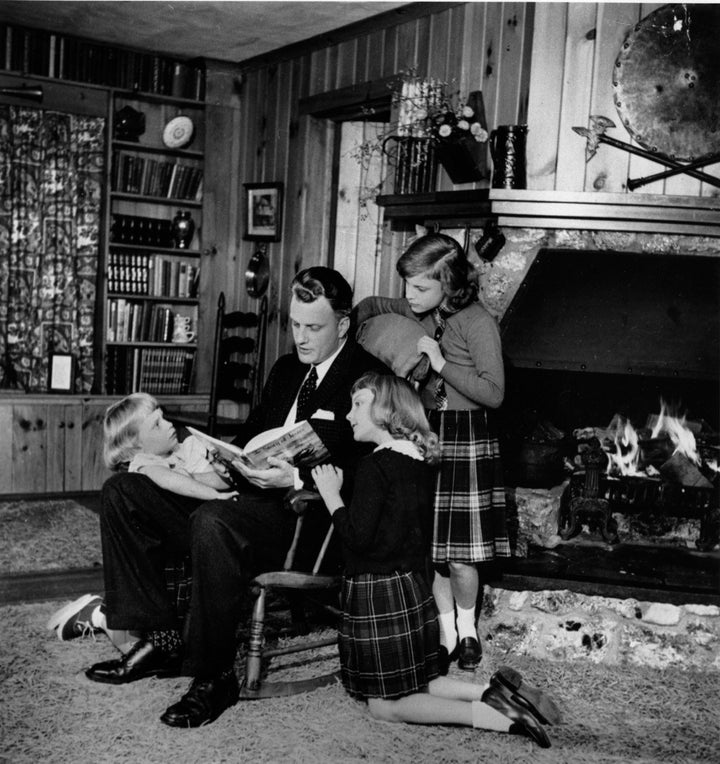 This month our family will celebrate Christmas by doing what many millions of people around the world do: we will give each other gifts. It's always challenging to come up with the perfect gift for those on my list. This year, I've thought of something I'd like to give them -- and you. I thought of it when I reflected on an experience I had as a teenager growing up in the mountains of Western North Carolina.
I've always enjoyed hiking. One 14-mile hike in particular stands out in my mind because somewhere along the way, my companion and I got completely lost in a huge laurel thicket! My friend took a compass out of his pocket, noted the needle pointing north, and adjusted our direction. We chose the right way out, eventually emerged where we needed to be, and then finally returned home.
So that's it! This year I want to give others -- and you -- a compass! One that my parents, Billy and Ruth Graham, gave to me. They taught me that just as I need a compass when I hike in the mountains, I also need a spiritual compass as I walk through life. They encouraged me to set my spiritual compass so that the "needle" of my faith always pointed to the Bible, God's Word. In fact, my mother inscribed my first Bible with these words: This is your one sure guide in an unsure world. Read it, study it, love it, live it. In it you will find a verse for every occasion.
The result was that, regardless of any looming "laurel thicket" -- any crisis or confusion -- we encountered in the world or in our family, my parents knew the next steps to take. Their lives are a testimony to the effectiveness of the "compass" to lead them on the right path.
I now read daily the compass they taught me how to use by their own example. While my life has had its share of problems and pain, I can honestly say that as a result, I'm going in the right direction -- one that will lead me safely Home.
So this Christmas, as we look ahead to a New Year that holds a lot of uncertainty personally, nationally, and internationally, I want to give others -- and you -- The Compass. Read the Bible. Don't forget to set the needle, place your faith in its Truth. And remember my mother's words: This is your one sure guide in an unsure world.
Calling all HuffPost superfans!
Sign up for membership to become a founding member and help shape HuffPost's next chapter