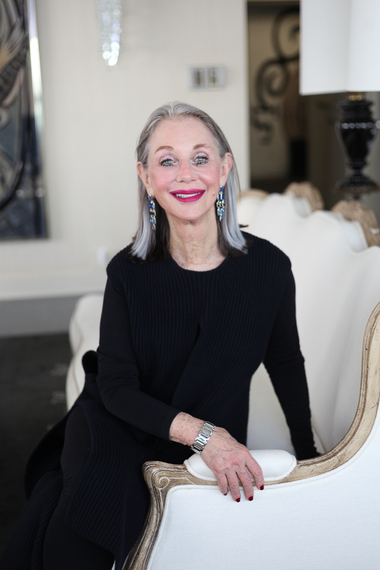 Only eight percent of New Year's resolutions are resolved. To be blunt, people choose one, two or even three areas of their lifestyle to resolve and they end up breaking 92% of those resolutions. They want to lose weight, save money, become more health conscious, get rid of debt, spend more time with family and of course, live a more stress-free life. They want. They want. They want.
In 2017, I am going to stray from wanting to change certain aspects of my life and I challenge you do the same. Instead, dear readers of mine, I encourage you to create a more promising New Year's resolution such as:
"Enjoy life to its fullest."

My one sentence resolution is sweeping. It's simple and grants us leeway, while immediately relieving stress from our lives. The phrase allows us to move into 2017 with positivity and exhilaration in a broad, rather than defining manner.
As you approach 2017 and look back on the portfolio of your life, I am sure you are far more inspired than disheartened. "Enjoy life to its fullest," is an inspiring mantra to encourage a positive, upbeat, innovate and imaginative new year.
My doorbell rang early this morning, as I was expecting a close friend for coffee. After not seeing her since November, I was looking forward to spending time with her. I missed her presence in my life.
After the typical girl talk, I asked about her husband who has been suffering from back problems. She said he was doing as well as could be expected and then veered off onto the topic of aging. (A topic I personally try to avoid at all costs.)
"We are no longer able to go to Alaska and go sledding or take great hikes," she said. "But it's ok. I love my husband and will take him anyway I can have him.
Listening to my friend lapse into the reality that at a certain age 'stuff happens,' I was getting a little down, as is to be expected.
Then with a beaming smile on her face she said, "Ever since I was a young woman I have had a daily ritual."
"Each morning when I open my eyes, I thank God for another day to live my life," she went on. "And each evening, I thank him for the blessings brought that day because every day I smile about something."
"You are mindful and grateful for your life," I replied.
To that she responded, "Mindful, that's the word. Each and every day I am mindful and express gratitude for the life I've been given."
Dear Readers: Let's feel great delight in enjoying each day we are given. That is a powerful lesson for us to take into 2017.
My girlfriend's words were a hit with me and I hope with you, too.
Have a bubbly, sparkling and very Happy New Year, dear readers of mine!
Calling all HuffPost superfans!
Sign up for membership to become a founding member and help shape HuffPost's next chapter