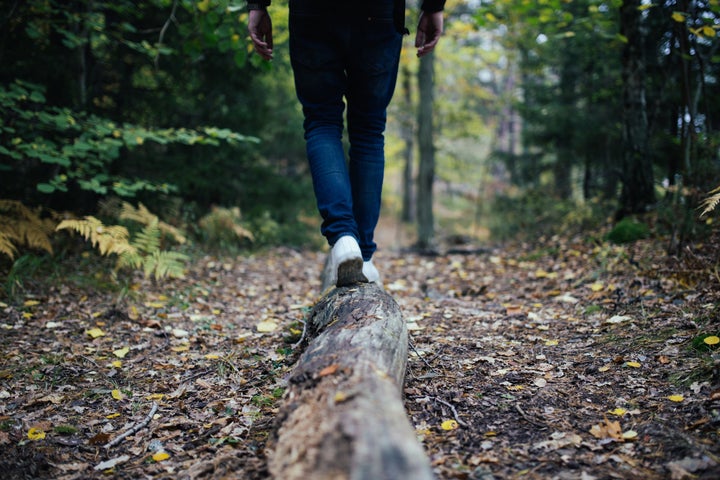 North Carolina is known for giving guests a real does of southern hospitality. Experience the joy of a nature filled getaway with tons of opportunities to explore the outdoors, including spectacular waterfalls, beautiful lakes, and hiking trails to help you unwind during your next vacation.
A visit to Chimney Rock is the perfect way to start off your well-earned getaway. It is a peaceful and serene state park with tons of exciting nooks and crannies. You may decide to take a long walk on one of the many refined hiking trails, or enjoy the chance to muse at wildlife within Lake Lure and Hickory Nut Gorge.
Hours of operation are from 10am to 4:30pm Friday to Tuesday between January and March. Extended hours are available from March to November. Admission is $15.00 for adults and $7.00 for ages 5 to 15. The park entrance address is 431 Main Street. Climb your way to the top of the cities highest mountains at Chimney Rock, and feast your eyes on a brilliant waterfall and plant life like you have never seen.
While visiting Chimney Rock, also be sure to check out Fibber Magees Riverfront Lodging, a decorative Inn seated at the edge of the Rocky Broad River. It features 18 holes of mini golf, guest suites, a gift shop, and a beautiful backdrop for your next family adventure. Guest suites include a private porch to enjoy scenic afternoons, and log beds capturing the very essence of superior hospitality.
Expect to be greeted by gourmet coffee, as you enter this quaint cottage-like place. While you're there you can also enjoy miniature golf for under $8.00 per person. Lake Lure Boat Tours, the Biltmore Estate, and the Flat Rock Playhouse are also nearby.
The Chimney Rock Gemstone Mine is a whimsical gemstone mining venue that will bring you hours of fun. You can find precious gems like Ruby, Quartz, and Amethyst. Spend the day sifting through colorful buckets filled with gem stones on your next summer vacation.
Hours of operation are from 10am to 7pm every day of the week. The address is 397 Main Street. Bucket prices vary from $9.00 for children to $30.00 for family buckets. Buckets for mining of more precious stones like Sapphire and Ruby can be purchased for $95.00. Turn your favorite stones into jewelry pieces with the assistance of one of the staff members. They can also help you to learn more about these authentic stones.
With all of this excitement, you might need a few strong beans in your cup to extend the day's events. At Coffee on the Rocks you will find the best brews around. You'll enjoy pursuing your caffeine rush among a fascinating outdoor landscape. This saloon themed coffee shop offers delicious drinks, smoothies, baked goods, and snacks. They also serve various desserts and complimentary items to fuel your hike.
The address is 435 Main Street near Chimney Rock Village. Hours of operation are 8am to 6pm from Monday to Sunday. Free Wi-Fi is available for guests. This is also the perfect place to pick up souvenirs during your trip.
For a nature filled, refreshing stroll and earthly explorations, visit the Riverwalk in Downtown Chimney Rock. With stone rivers and rocky trails, this soothing attraction will bring you miles of outdoor delight. Explore stone gardens and rushing waters within this reclusive and decadent park. If you are looking for the perfect place to unwind or enjoy a romantic moment, you can find it at Chimney Rock Village.
There is even more romance along the trails of Chimney Rock State Park for those who truly love nature. The Hickory Nut Falls 400-foot waterfall is a sight to behold with dashing waters streaming down massive rocks. Tickets may be purchased at the Chimney Rock State Park. Admission prices range from $2.00 for children to $15.00 for adults.
Although a hike is necessary, it will be well worth the unforgettable experience at these scaling heights. The hike is less than 1 mile and there are nearby picnic tables if you need to take a quick break. Expect to catch a glimpse of a few rare flowers and mesmerizing greenery on the way.
Choose from a large variety of fun family activities including biking, climbing, fishing, and hiking amid 720 acres of glistening water at Lake Lure. Catch explosive summer concerts and watersports in the area as well. This dazzling body of water is a great summer spot where you can bring out your fishing poles and canoes. Lake Lure is located at 2948 Memorial Highway.
Guided tours are available for newcomers who would like to learn more about the history of this landmark. If you're there at the right time of the year you can enjoy lively events like the Dirty Dancing Festival, Lake Lure Olympiad, and the Lake Lure Arts Festival.
Before you end your vacation, be sure to capture a photo of the Hickory Nut Gorge, a breathtaking 20,000-acre canyon that peeks through Blue Ridge Mountains. It is truly an unforgettable natural phenomenon.
From any view, Chimney Rock, North Carolina is bound to be impressive. From colorful forestry to sky high rocks, there are plenty of ways to get away from the hustle and bustle of city life in this town. It is a marvelous southern space filled with captivating views and luscious green life. Who can say no to a vacation filled with sunlight, waterfalls, flowers, and COFFEE?
Related
Popular in the Community