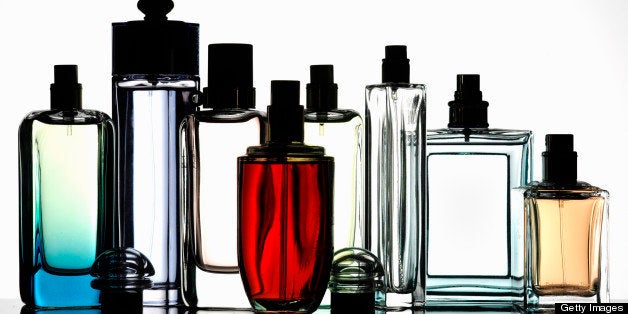 Imagine this: It's your birthday. The doorbell rings: No one is there. But a book is there wrapped with ribbon silvery as London's Thames River at teatime in April. Alexander McQueen might well have tied the bouffant bow.
Kathleen Tessaro's new novel, The Perfume Collector (Harper), is a mystery, a journey, which takes us from Paris in 1955, to spring in London the same year. Then we're in New York, and it's 1927! We visit Monte Carlo, England, and ah, back to Paris.
The Perfume Collector, Tessaro's striking fifth novel, is fragrant with suspense. You will learn astonishing secrets about perfumes: classic, forbidden, long lost, as memorable as this story.
Tessaro is the rare writer who defines the exact place we are. She is a fine host; you can feel her fascination as her characters arrive in each perfectly detailed scene. We first meet Eva d' Orsay in Paris. She is not having a good day. Her life has been, as we learn, a puzzle. But then Eva never showed anyone what she could do with numbers. (If she'd lived in America now she'd be running Apple). But this talent "was secret...she couldn't recall a time when numbers hadn't carved through the chaos...bringing order."
After we meet Eva we go to meet Grace Munroe, dashing to dress for an evening she's decided she will not care for. Tessaro tells us:
there was an air of danger to her gatherings, the frisson of mischief. At her most famous dinner party, she hired a sprinkling of actors to pose as staff and one as an unfortunate guest who was then dramatically poisoned during the first course. It was then up to the remaining guests to solve the mystery before the police arrived or they were eliminated through one heinous end or another.
Then, by the door, as Grace is leaving she finds a letter from France. It's been typed on "heavy good quality paper." The letter is from a lawyer who announces (with apologies for "her recent loss") that she is the beneficiary of the estate of Madame Eva d' Orsay. The letter includes an airplane ticket to Paris.
"I've never met an Eva d' Orsay," Grace tells her friend, "I've no idea who she was."
Of course she must go to Paris to receive the legacy. Of course all great style begins in Paris. Here's this advice to a gentleman: "Anyone can wear a suit, but casual clothing is the great equalizer. What I adore is that you look as if you're not taking anything too seriously. That makes everyone else appear overdressed."
This is a novel to read on a long Sunday. You'll want to set yourself up with some choice blueberries, something fresh to sip in your favorite cup.
And, a touch of your favorite perfume would not be remiss. As you come to that part of the story, you'll be sniffing everything -- wondering. Really? Yes. Exactly. This is a terrific novel about two women who never meet; but transform each other's lives.
Don't read it too fast. You'll miss clues, which come like tiny dabs of perfume. There is, for example, the old leather satchel out of the vintage perfume shop with its collection of ancient vials, fragrances so well described, you sniff the air around the book. When The Perfume Collector becomes a film, where Emma Watson might play both Eva and Grace. Instead of 3D, fragrances will waft from the screen, defining each character, each stunning surprise.
You'll love Eva and Grace. And, of course, Monsieur Tissot. One could cherish a whole novel about him, not to mention Madame Zed. But I say too much. What you have here is a trip to Paris: no check-ins required.
Related
Popular in the Community