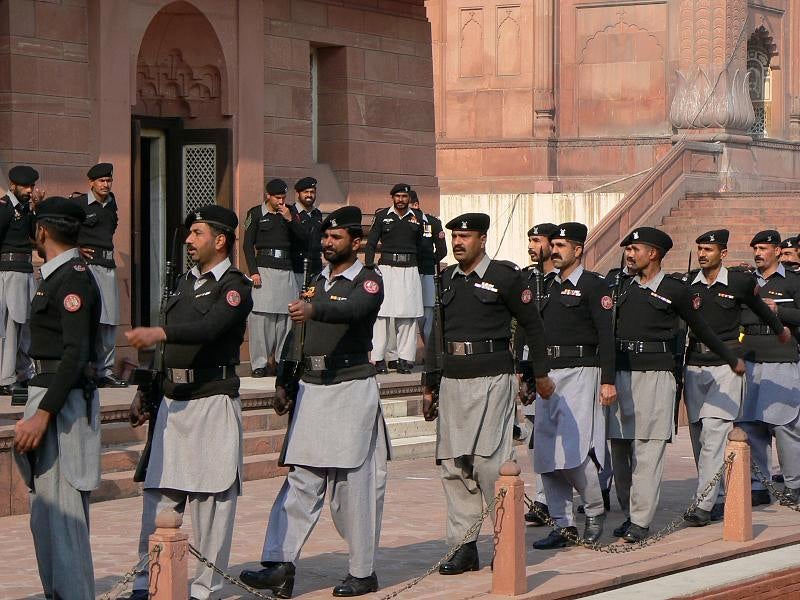 Following a series of terrorist attacks in January and February across Pakistan, the state government of Punjab deployed 2,000 provincial paramilitary troops, the Punjab Rangers, in an effort to crack down on terrorists. The effort coincides with the first nationwide military anti-terrorism operation, Radd-ul-Fasaad, which utilizes military action to seek, capture, and kill terrorists in Pakistan. At the behest of the Pakistani military, the provincial government of Punjab allowed the deployment of the Rangers to assist with the operation. In their operational role, they have been granted full authority to conduct intelligence-based operations against suspected terrorists. Though it is refreshing to finally see Pakistan take action against terrorist sanctuaries in southern Punjab, deploying paramilitary troops carries with it a complex set of issues. Pakistan's provincial assemblies and the national government must find sustainable solutions to combat homegrown terrorism. A solely hardline approach will prove ineffective in achieving outlined objectives, instead resulting in grave human rights violations that further fuel terrorism against the state.
Operation Radd-ul-Fasaad is intended to specifically target terrorist networks that attack the Pakistani state, such as Terek-e-Taliban, the Taliban faction in Pakistan, Lashkar-e-Jhangvi, a violent sectarian group, and a newly formed ISIL-affiliated faction that has issued a fatwa against the Pakistani government. Each of these terrorist groups have claimed responsibility for various terrorist attacks in Pakistan this year, the worst of which was a bombing of a Sufi shrine that killed 88 people. It has yet to be seen if other terrorist networks operating in southern Punjab will be included in the crackdown. For example, Lashkar-e-Taiba (LeT), a terrorist organization responsible for attacks against India and that claims Kashmir for Pakistan, has political clout within the Pakistani government. Since Punjab remains a battleground for many of the political parties in Pakistan, chances of enforcement against LeT and other terrorist organizations that promote the state's agenda are fairly low. This brings into question the feasibility of uprooting terrorism in Punjab as some political stakeholders in the Pakistani government may evince sympathy for terrorist organizations operating inside the country that seek to destabilize Pakistan's neighbors.
The Punjab Rangers have thus far conducted 200 search operations and detained over 600 terror suspects in the province. Pakistan's anti-terrorism legislation grants Rangers the use of necessary force against any person who is deemed a terrorist, along with the power to search premises, make arrests, and take possession of any property without a warrant. These powers have a history of misuse, as was showcased when paramilitary troops were deployed to Punjab in 2004. Human Rights Watch noted that the forces killed and tortured farmers who refused "to sign contracts that would cede their land rights to the army." Other aggressions included torturing children, arbitrary detention, "forced divorces," and blocked access to food and public services to coerce farmers to comply with the military. In 2013, the Sindh Rangers, paramilitary troops in the Sindh province of Pakistan were also criticized for at least 50 extrajudicial killings. With a history of mass human rights violations occurring at the hands of paramilitary troops, it is likely similar violations will occur once again.
Since the deployment of the Rangers, both Pakistani and Afghan members of the Pashtun community have complained about harassment and discrimination as a result of paramilitary crackdowns. Those detained are overwhelmingly from the Afghan refugee population that resides in Pakistan. The apex committee that outlined the counterterrorism plan in Punjab has restricted any movement of Afghan refugees in the country by closely monitoring all entry and exit points into the province. Many Afghans lack proper identification cards in Pakistan and have been arbitrarily taken from their homes by security forces as "terrorism suspects." Often tortured, many who have been unjustly detained say that police have released them in exchange for bribes, which calls into question the effectiveness of the operation.
A good starting point in the quest to defeat terrorist networks in Pakistan would be to integrate the varying ethnic population through the provision of better access to public services in all provinces. This would help replace the services many terrorist organizations provide in return for recruitment. Terrorist networks, such as the Haqqani Network and LeT, operate freely in Pakistan because they provide community resources including medical care, childhood education, and sanitation services that the state is unable to provide. Therefore, the government and local constituencies that rely upon these organizations turn a blind eye to the proliferation of terrorism that can accompany these activities.
Moreover, the government should emphasize easing ethnic divides within the country. Pakistan is a hotbed for sectarian violence, which terrorist organizations often exploit for recruitment purposes. By carefully addressing the root causes of terrorism in Pakistan, the government could avoid deploying military forces as a solution altogether. The military crackdowns thus far appear indiscriminate and have led to human rights violations against ethnic minorities. Such crackdowns risk driving many who have been tortured toward recruitment into the very organizations that the government is trying to eliminate. If anything, the Rangers exacerbate ethnic tensions by fueling mistrust among Afghans and other minority groups. Local populations will likely view their Afghan neighbors with suspicion if the state insinuates that they are to blame for domestic terror attacks.
Whether by utilizing peace talks within religious and ethnic communities or promoting public education surrounding the rich diversity in the country, non-military government action is needed to address ethnic divides. Pursuing a hardline-only approach against select terrorist organizations will not yield long-term success. Many of the terrorist organizations operating in Punjab, for example, are not being targeted by the Rangers and continue to promote violence. Unlawful detentions, enforced disappearances, and extrajudicial killings that accompany these operations will further fuel terrorism. In order to achieve its counter-terrorism goals, Pakistan must utilize a more comprehensive policy in combatting terrorist networks.
Angel Sharma is the South Asia Fellow at Young Professionals in Foreign Policy (YPFP). She works in the international development sector focusing on the rule of law and human rights at an international NGO. Angel received her MA in International Security from American University in 2016. The views and opinions expressed in this article are the author's own and do not necessarily reflect the views of any of the organizations with which the author is affiliated.
Calling all HuffPost superfans!
Sign up for membership to become a founding member and help shape HuffPost's next chapter
This post was published on the now-closed HuffPost Contributor platform. Contributors control their own work and posted freely to our site. If you need to flag this entry as abusive,
send us an email
.