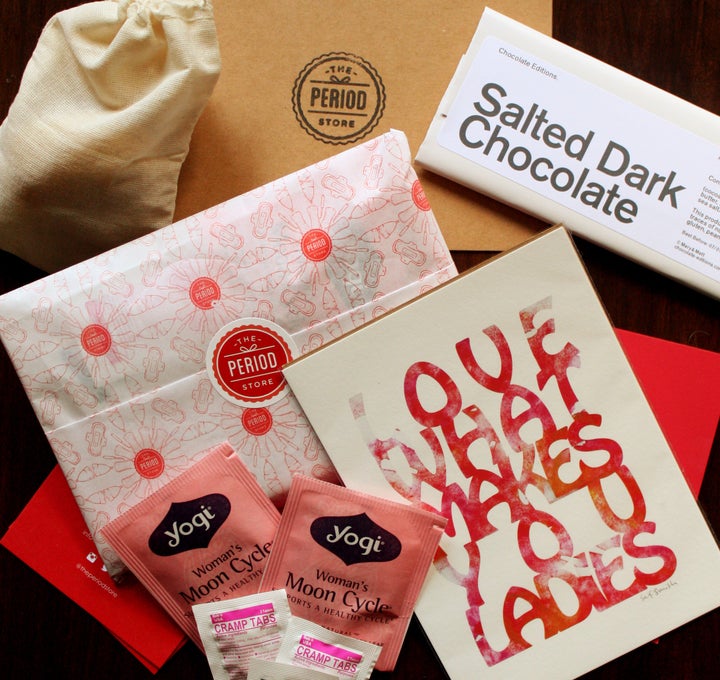 Tea, dessert, ibuprofen and tampons. What do these four products have in common? They're all included in The Period Store's monthly packages sent to menstruating women. Yes, this is a real thing.
The Period Store is a New York-based startup and the brainchild of friends Ashley and Rubi. According to the website, they first thought of the idea for a menstrual care package service in 2010, "but for the first year [they] only managed to work on it during [their] periods."
The online store, which officially launched on March 1st, lets women customize a monthly package which is sent to their door each month right as their period starts. Customers fill out information about their cycles on the website and can customize packages to include their favorite menstrual products -- everything from sponges and Diva Cups to tampons and panty liners is available. Each package also comes along with some painkillers, two tea bags, a 5x7 piece of art and a gourmet treat, and prices range from $15 to $30 per month.
We get the appeal of not having to remember to purchase pads and tampons -- and everyone loves a sweet treat once in awhile -- but do women really need an artistic postcard to remind us to "love what makes" us ladies?
The Period Store isn't the first company to create gift packs specifically for menstruating women. Le Parcel sends customers a monthly shipment of tampons, pads, a small chocolate and a mystery gift. The biggest difference between Le Parcel and The Period Store seems to be in the range of products offered. While Le Parcel sticks to big-brand menstrual products, women who prefer more alternative options may find what they need at The Period Store.
Would you ever purchase a monthly period package? Let us know in the comments!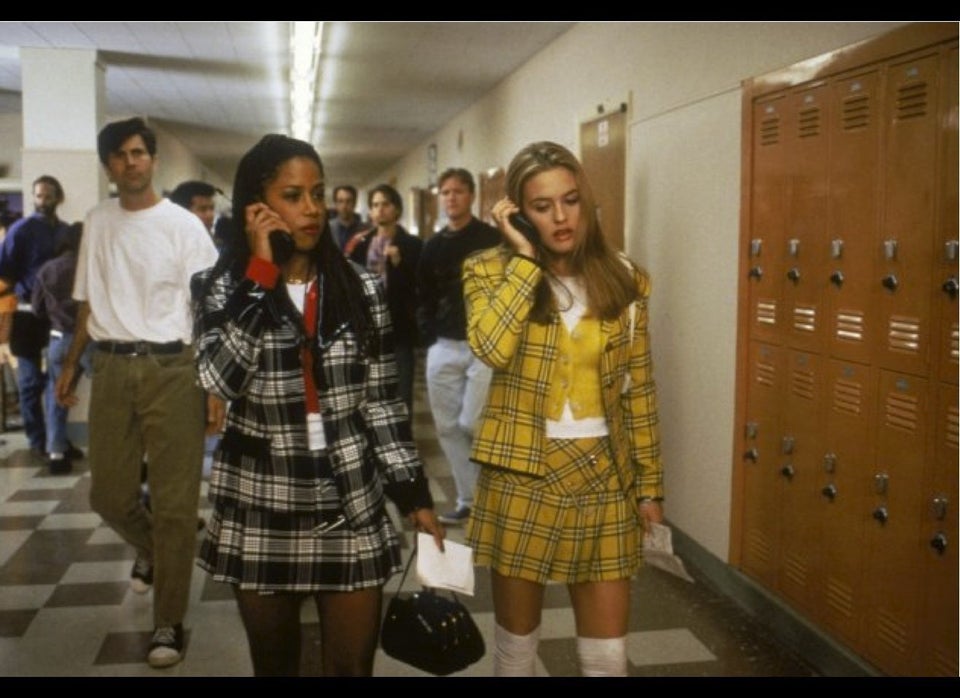 What Hollywood Calls Your Period
Popular in the Community