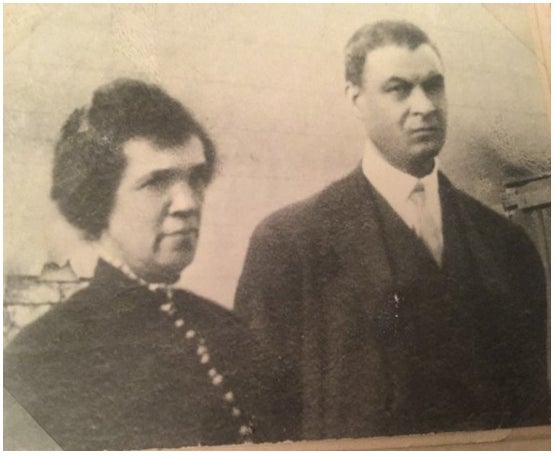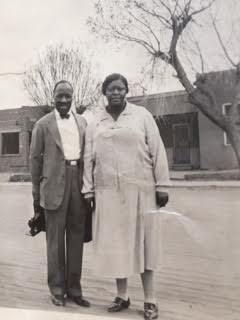 By covered wagon, like many that entered the wild west, B. D. Pettiford and Emma Pettiford traveled to Albuquerque, New Mexico from Indiana, seeking a better and healthier way of life. The year is 1915 when they arrive, and the spirit of God and the spirit of entrepreneurship kicked into full bloom. These great people were more than idle citizens of the great west, they help shape the landscape.
District Elder B. D. Pettiford founded God's House Church. I first visited the church in 1991. Abutting the beautiful Sandia mountains, I nicknamed the place, "the church of the mountains." It was nearly seventy four years earlier that my great grandfather, G. T. Haywood visited this same church. Bishop G. T. Haywood and District Elder Beverly Pettiford had long been friends and confidants from their early days in the State of Indiana.
In this City by the mountains, Emma Pettiford, B. D. Pettiford's wife, founded an entrepreneur club, called "The Dorcas Club" This organization manufactured and distributed a variety of products, raising funds for ministry.
As a direct outcome of faith and entrepreneurship, God's House Church is still a fortress at the Sandia mountains of Albuquerque.
To be certain, all things are connected in God's Universe (Oneness). Exactly one hundred years after the founding of God's House Church, I, the heir of G.T. Haywood, will be speaking, November 27, 2016 at Victory Fellowship Church in Detroit, Michigan pastored by Thomas Livingston and where B. D. Pettiford's heir, Omega Livingston, is First Lady.
Photos provided by Pettiford, Bevo and Causey, Karla
REAL LIFE. REAL NEWS. REAL VOICES.
Help us tell more of the stories that matter from voices that too often remain unheard.
This post was published on the now-closed HuffPost Contributor platform. Contributors control their own work and posted freely to our site. If you need to flag this entry as abusive,
send us an email
.