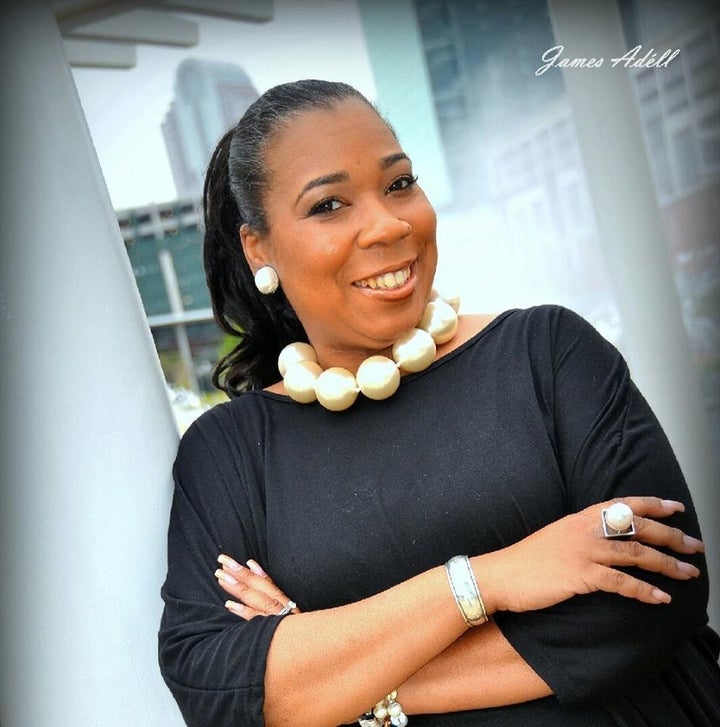 From the moment you speak to Dr.Sharon you know that you are speaking to a woman of the highest regard. Smart. Intellectual. And amazingly graceful are just a few words to describe the phenomenally phenomenal person of Dr.Sharon H.Porter. She sat down and gave me a little more insight on who she is and all that she has going on in her busy schedule.
Cheryl Peavy: Who is Dr.Porter at her core?
Dr.Sharon: My )beliefs and values are rooted in three (3) guiding principles: Integrity, Personal Development, and Empowerment.
It is extremely important that I align myself with people and things that are ethically and morally sound. I wholeheartedly believe that decisions and actions should be value-driven and value-centered. My moral-compass gives me a sense of integrity and guides continuously.
I am a learner and a researcher at heart. I continue to seek opportunities to further develop myself. For me, the personal development is the vehicle that allows me to empower others. I learn, that I may teach and share knowledge, which will ultimately empower others.
Cheryl Peavy:. Why are you so passionate about helping young girls and women thrive?
Dr.Sharon: My passion for assisting young girls and women thrive really have a historical context. My thoughts are in the past, when women had no voice and no rights, yet as a gender we played such vital role in our history. There are so many contributions from women, some we know, some don't know...Fast forward to today, there are still so many areas that we have not conquered. I use the hashtag #stillfirsts EVERY time I come across an article that details how someone is the first woman to do this or that....in 2017!!!
Jeanett Epps, the first African -American astronaut to join the are of the International Space station in May 2018
Dr. Christine Handy, the first African-American Female to lead the National Association of Secondary School Principals (NASSP), 2017
Carmen Trille Ambar-First-American leader of Oberlin College & Conservatory
Priscillah Mabelane, first woman appointed CEO for BP Southern Africa, 2017
Dr. Roslyn C. Artis, first female president of Benedict College.
Shulalmi Quaking, First Woman Chief Executive for Transet National Ports Authority
Me...Dr. Sharon H. Porter, First (and only to date) African-American principal at Kernersville Middle School...
You get my point. We have states that have never had a female governor, cities that have never had a female mayor, school districts that have never had a female superintendent....
Cheryl Peavy: Are you open to mentoring?
Dr. Sharon: I absolutely am open to mentoring. I currently mentor entrepreneurs as well as doctoral students from Howard University School of Education.
Cheryl Peavy: Tell us about your businesses?
Dr.Sharon :My business is Perfect Time SHP, LLC. It is a coaching and consulting firm that focuses on three areas Educators, Authors, and Entrepreneurs. Perfect Time SHP, LLC is the umbrella for which all of the areas or brands follow under. The GRIND Entrepreneur Network (the GRIND) focuses on entrepreneurs with a special emphasis on the paralllapreneur. I coach, mentor, and highlight entrepreneurs through my GRIND brand.
Write the Book Now's focus is on authors. I feature authors on my Write the Book Now! Interview and Podcast Show. I coach and assist aspiring authors with writing a book, and I also offer an aspiring author's weekend retreat in Maryland, twice a year.
Cheryl Peavy : Where do you see yourself in the next 2 years? 5 years?
Dr.Sharon: In the next two years, I see myself with a strong following and traveling more for speaking engagements and presentations.
In the next five years, I see myself as a Director over a school district's school leadership office or the Dean of Education at a college or university. I also see my myself with at least ten more books that I have either compiled or written.
Cheryl Peavy: What's next for Dr.Porter personally?
Dr.Sharon: II definitely hope to continue to build my knowledge around leadership development. I currently work with first and second-years principals and assistant principals in a large school district in the Washington, DC area. My dissertation research was on leadership development and principal preparation, so continuing that work is important to me.
As you can see, Dr Sharon is on her way to ABSOLUTE greatness!
Facebook: IamDrSharon.com
Twitter and instagram: @IamDrSharon
Popular in the Community