A pivotal stage in any relationship is the point where people grow accustomed to each other's smell. But what if you could just skip the awkward courtship process and picked a potential mate based purely on their smell? One artist is looking to play cupid, one smelly t-shirt at a time, and her success rate puts online dating sites to shame.
Georgia-based artist Judith Prays has been throwing her Pheromone Parties since 2010 in Brooklyn, New York. Attendees trade plastic bags stuffed with their own t-shirts, take a big whiff and pick a mate based on which scent they are most attracted to. Compared with other singles mixers, the results were astounding.
Of the 40 guests in attendance at Prays' first party, 12 reportedly "hooked up," while half of those people actually began romantic relationships. Prays got the idea for the party after realizing that picking mates based purely on physicality and scent wasn't such a bad idea. "The first time I dated someone for purely physical reasons, it was amazing how well it went," Prays told the The Daily. "I was so into his smell even when it was objectively nasty. So then I just thought, what if I could choose people by smell?"
Individuals were directed to sleep in the same shirt for three days without any deodorant or artificial scent, giving the shirts plenty of time to soak in the scents. The success of the pheromone parties reveals the shortcomings of conventional dating sites, the artist believes. "Written profiles are misleading," Prays said. "It really only determines how good you are at writing profiles." View a slideshow of Party-goers below.
What do you think, readers? Would you ever pick a partner based on his or her scent?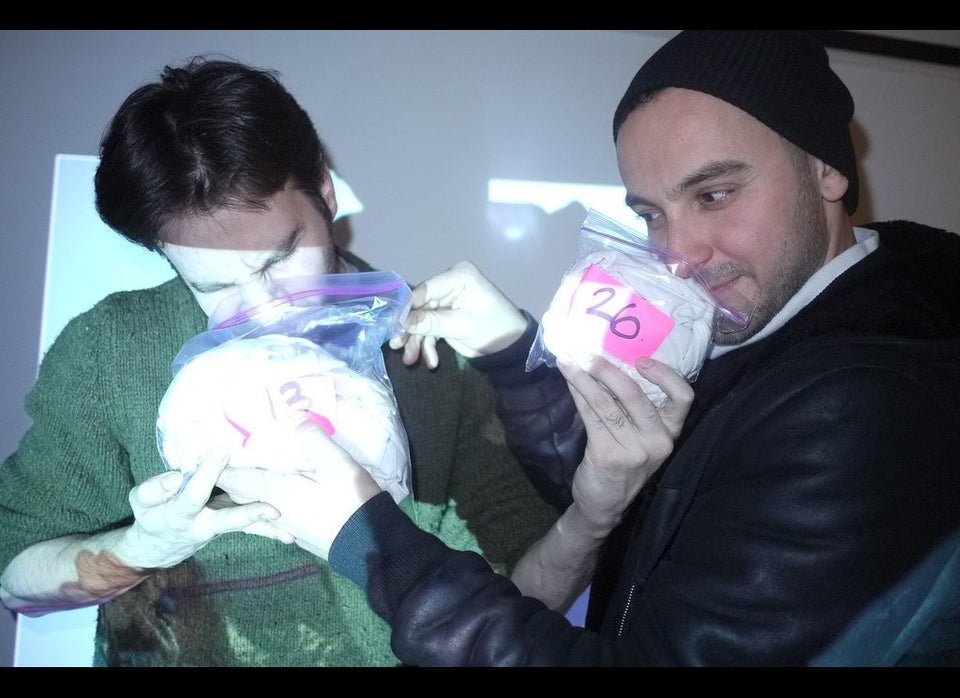 Related
Popular in the Community