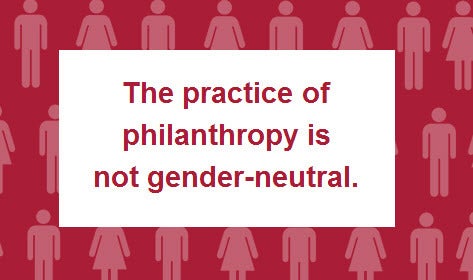 The findings of the "Philanthropy Happiness Report" are fascinating and highly relevant both to donors and to nonprofit organizations seeking their support. The key takeaways shared by Dr. Debra Mesch, the director of WPI, include:
Giving makes us happy. Giving to nonprofits and other charitable organizations has a direct positive relationship with life satisfaction. "The more a household gives as a percentage of income, the higher the household's life satisfaction."
Giving makes us ALL happy. This positive relationship did not change across marital status demographics.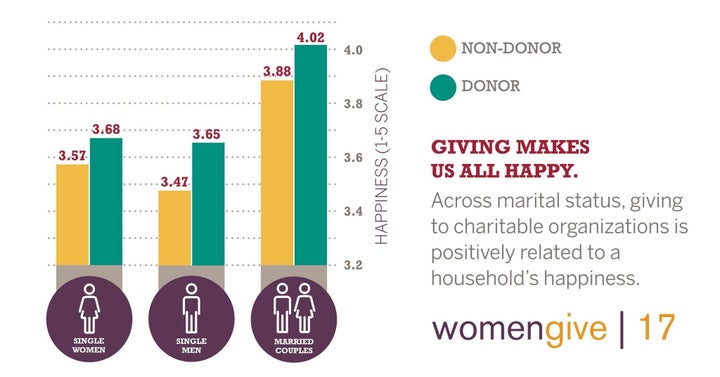 Changes in giving habits affect men and women differently. The gender demographic did show change. An increase in life satisfaction comes for single males when they become donors; for single and married women, the increase rises as their giving levels rise.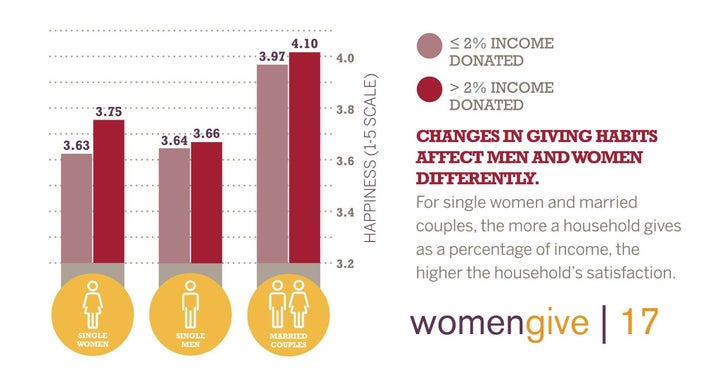 When women drive charitable decisions, more giving means higher satisfaction. Having a female either in charge of or involved in charitable decision-making translates to an increase in life satisfaction as the percentage of household income given to charity increases.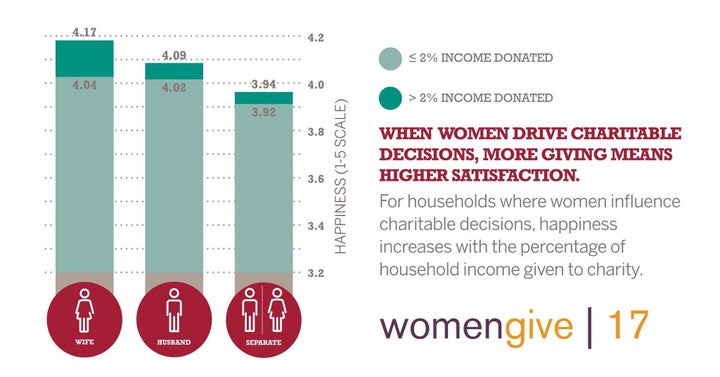 WPI selected Charlotte to host the national launch of Women Give 2017 in large part because the community has emerged as an epicenter for women's leadership in philanthropy. The rocket fuel for this trend is Women's Impact Fund, which maximizes women's leadership in philanthropy by engaging and educating its (soon 500!) members, increasing charitable contributions and strengthening the community through the impact of collective giving.
Charlotte philanthropic leaders gratefully welcomed WPI because the Opportunity Task Force report spells out in unambiguous terms our city's challenges. The community's nonprofit organizations will play a key role in efforts to create new pathways for economic mobility. WPI's Women Give series empowers philanthropists with self-awareness and equips nonprofits to inspire the generosity required to achieve Charlotte's audacious goals.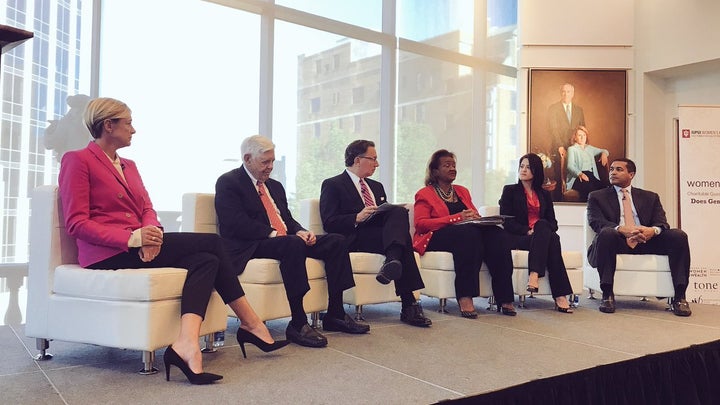 Michael Marsicano, president & CEO of Foundation For The Carolinas, said it best when highlighting the relevance of the Women Give 2017 research to the Charlotte community, declaring, "We are not generous because we are happy; we are happy because we are generous!"
For updates on nonprofit law and trends in philanthropy, please follow me on Twitter at @Dianne_C_Bailey.
Related
Popular in the Community