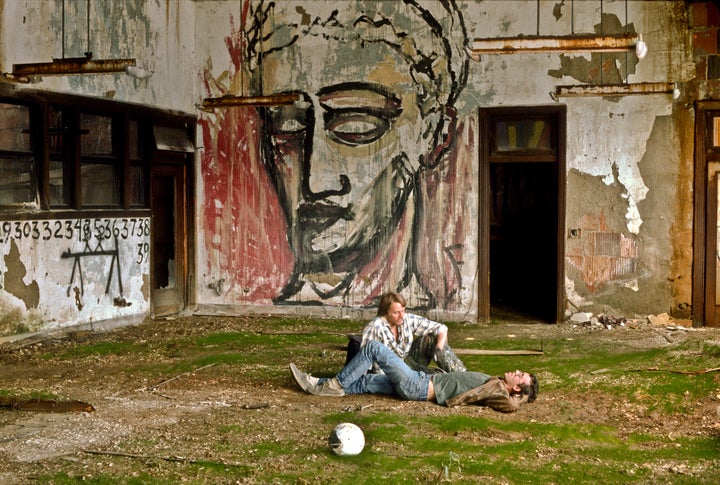 They might not date back as far as Athens' Acropolis or Egypt's pyramids, but according to Jonathan D. Katz, the piers which line New York's riverfront serve as evidence of a lost civilization -- particularly for the city's gay community.
"This group of queers built this beautiful utopia and inhabited it," recalled Katz, the president of the Leslie/Lohman Museum of Gay and Lesbian Art in New York. "To see 4,000 naked men laying outside on a Sunday afternoon...it's kind of inconceivable today."
Katz is describing "The Piers: Art and Sex along the New York Waterfront," the Leslie/Lohman's provocative new exhibit which debuted April 4. Curated by Jonathan Weinberg and Darren Jones, the show is essentially a photographic homage to the lesbian, gay, bisexual and transgender (LGBT) subculture that emerged in and among Manhattan's crumbling Hudson River docks from the mid-1970s to the early '80s.
In keeping with the overall erotically-charged subject matter, a distinctively voyeuristic tone permeates many of the pieces by Gordon Matta-Clark, David Wojnarowicz, Leonard Fink and other artists. one shot, taken by famed photographer Frank Hallam, captures two nude sunbathers through a topsy-turvy, "Alice in Wonderland"-like frame. As several pieces attest, lesbian and transgender residents could also be found along the piers, despite the area's reputation as a haven for gay men.
Numerous attendees at a pre-opening fete seemed wistful for the sexually liberated, post-Stonewall days, captured with poignancy in the more than 70 images on display. Still, others may see the show as a fascinating peek into a legendary, though nonetheless complex, time when marriage equality and other civil rights would've seemed like an impossibility.
"The piers were the kind of place that you felt you discovered for yourself," Weinberg noted. "Everybody was trespassing, of course, but no one gave a damn." The briefness of the heyday, he said, only added to its unique appeal: "Everyone kind of knew it wasn't going to last."
"What needs to be understood is that what was going on was very much an act of dissidence and resistance," he said, shrugging off the suggestion that some in New York's gay community have over-romanticized the period. "It was a place where horniness and politics converged...every blowjob was a blowjob for queer rights. For those of us who had grown up outside of the New York City...it was the first time we ever felt like part of a significant segment of the population."
"The Piers: Art and Sex along the New York Waterfront" will appear at the Leslie-Lohman Museum of Gay and and Lesbian Art through New York's LGBT Pride Weekend, which ends June 24.
Before You Go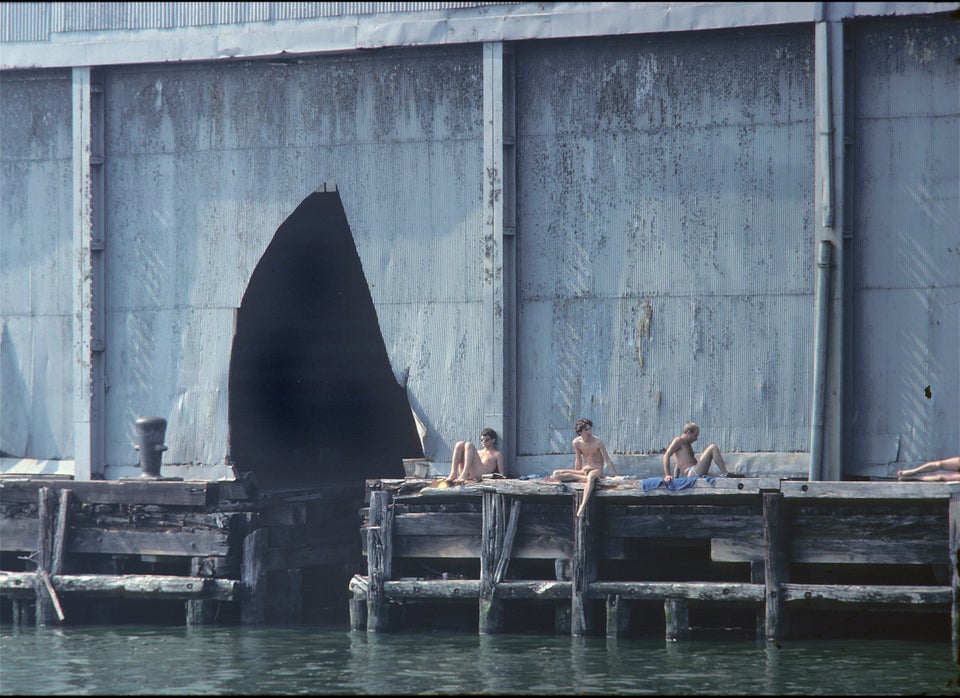 The Piers: Art And Sex Along The New York Waterfront
Popular in the Community