Another edition of Pitti Uomo has come to a close and the wonderful playground of all that is new and stylish in menswear has achieved, once again, record attendances from around the world and double digit growth in almost all European markets. Even with the financial crisis beginning to register in countries like China and Russia, and its ripple effect being felt around the globe, designers exhibiting at Pitti Uomo continued to reinvent fashion and recreate excitement in menswear.
Raffaello Napoleone, CEO of Pitti Immagine put it best when he stated that, "we are looking to the future with confidence and in the knowledge that Florence and Pitti Uomo continue to be the top places to be on the map of world fashion."
The future should always be on our minds, both as creatives and human beings, because it is when we lose sight of it that we are doomed. Short sightedness, I believe, is our worst enemy, it interrupts our imagination and limits our potential, while instead thinking about what can be, where we can go next without boundaries is the definition of our great human dream, the globalized equivalent of the "great American dream" our ancestors felt in the last century.
Pierre-Louis Mascia and the amazing technicolor dream-scarf.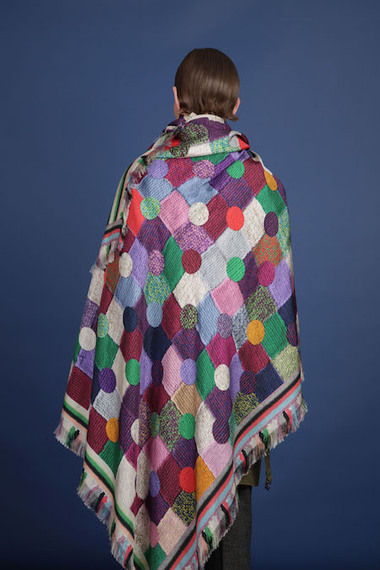 As a well-respected fashion editor pulled me into the Pierre-Louis Mascia booth enthusiastically, I could never imagine I would be stepping into a magical alternate universe of style that not only represented everything that is right with the world, but also inspired and excited me beyond what words can describe. In the designer's list of inspirations for his wondrous shawls, there hid in plain sight a few gems like Farid Yasulov's fantastical tapestry covered rooms installations, Yannick Haenel's latest novel Je cherche l'Italie, the urban lyrics of M.I.A., Italian artist Leonardo Ulian's recycled "Techno Mandalas" and Laylah Ali's graphic black drawings. I love it when fashion guides me to a world of new discoveries and when I can find pieces, accents that never let me forget who a designer is. While I await a way to buy my first Pierre-Louis Mascia shawl I will notice and follow his inspirations around the globe.
Art Comes First and the Avec Ces Freres brand.
The wondrous men behind Art Comes First made me believe in the magic of fashion at first sight. Shaka and Sam are a creative force to be reckoned with, a new generation of style power that will guide a brand new beauty aesthetic going forward, one that is inclusive and beautifully diverse. Fashion is always about setting trends and perhaps the greatest one present at Pitti Uomo was one of multiculturalism, one that allowed for a vision beyond our collective comfort zone, which of course has made us all everything but comfortable until now. Lets face it, just as those "lily white" Oscars (as cinematic genius Spike Lee called this year's Academy's choices on Instagram) aren't working anymore for cinema, neither will a single vision fashion look going forward. We are a global world, we need to think in global terms and thanks to the vision of companies like Art Comes First, I think I am beginning to understand just what the future will look like. And I love it!
Simon Fournier and these sparkly boots were made for walking.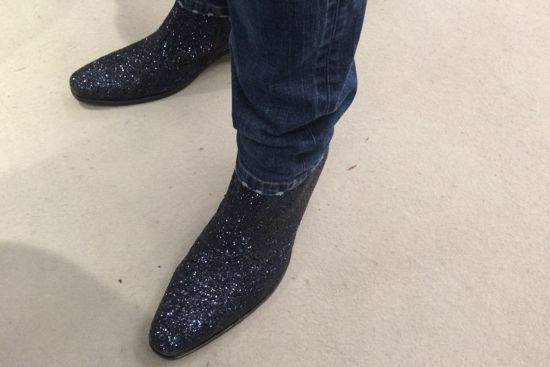 As I wondered around the main convention hall building of the Fortezza da Basso, I ended up in the MAKE section of Pitti Uomo, an oasis of artisanal creations. And there I discovered that a man can indeed wear glittery boots, with a substantial heel to boot (pardon the really obvious pun) and still look like a man. In the hands of the folks who create and sell Simon Fournier Paris, a shoe company that concentrates on making beautiful boots in small quantities, even silver and blue glitter can work for a masculine look, if paired -- as worn by the charming gentleman with the ever-so-lovely hint of a French accent who showed me the line -- with jeans and a blazer. Apart from wanting a pair for myself and realizing they don't come in a 6B, I can't wait to see the look again, on another confident, fashionable and preferably also French, man.
Eton and that elusively perfect dress shirt.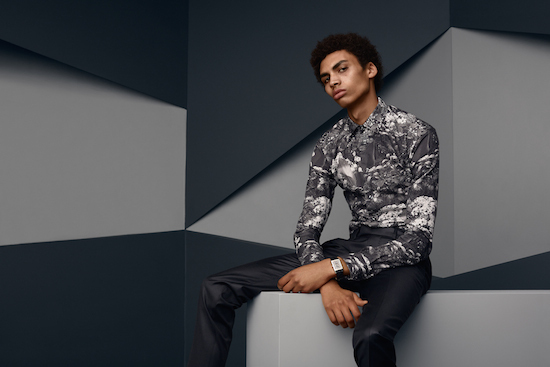 While men around the globe fall all over each other to find the shirt El Chapo wore in his video interview with actor Sean Penn, I ask myself "why?" I mean, it's a shirt boys and honestly, as far as shirts go, it's not the kind of thing us women want to see you in. It's a bit, how do I put it, too "drug-dealer hiding in the Mexican jungle" tacky. Swedish brand Eton on the other hand has both the textures and looks we women adore on men. And you won't have to spend any time ironing it to look good either, as they are all made in a special wrinkle-free fabric! With a few wonderful collections that range from dressy, to casual to edgy chic and can adapt themselves to any global market, Eton is a company after my own heart. Lets not even talk about their exceptional party on the rooftop of the Westin Excelsior, with beautiful people everywhere and fantastic drinks, overlooking the city of Florence. A perfect night organized by the perfect menswear brand.
The Sartorialist capitalizes on his brand name.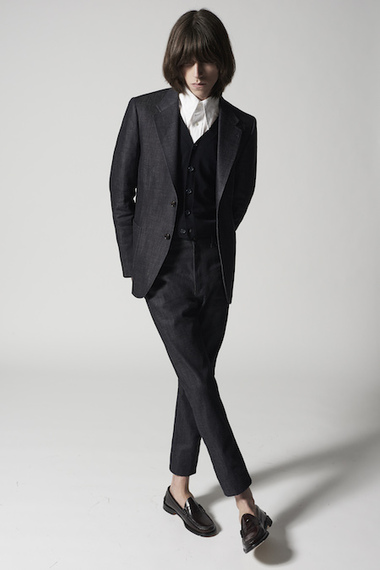 Blogger and photographer Scott Schuman has finally jumped into the fashion market and gone into making his beautiful vision a reality. Those looks, the silhouettes that he appreciates and captures all over the world for his blog The Sartorialist, which were also compiled into three bestselling books published by Penguin, have become the stuff that can be in any man's dream wardrobe. From shoes, in a collaboration with Sutor Mantellassi known for their beautiful handmade products, to my favorite jeans and a blazer looks for Italian denim brand Roy Roger's, Schuman is promising to make men all over the world look as good as he does. And from the looks of it, he's also helping men find that inner beauty that allows the master blogger to look as if he's not even trying. I can't wait to run into The Sartorialist man, on the streets of NYC, or in a hotel lobby in Dubai. I know I'll spot him from miles away, because he'll be the one exuding effortless style and feeling equally at home all over the world.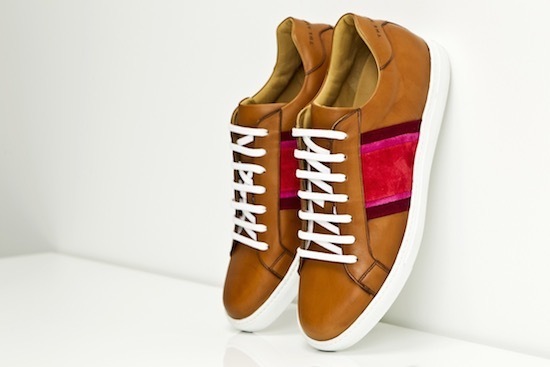 Hotel Continentale, a home away from home.
Last, but definitely not least, the "dulcis in fundo" of any stay in Florence for me, is the Hotel Continentale, my own oasis of calm and luxury away from the hustle and bustle of the shows, the crowds and the chaos. It's where I start the day, with a steaming cappuccino and some pistachio cream filled croissants, thanks to breakfast at any Lungarno Collection hotel of my choice -- I choose The Gallery, because I feel at home there -- and where I end it, enveloped in the crisp white linens of their soft bedding where I review the workday and do some writing. I can't imagine PItti Uomo without this place, and this time I ventured to their basement for a spa treatment at the White Iris Beauty Spa, courtesy of the lovely Hend, who did my impeccable "Blue Satin" Chanel manicure while I laid down and relaxed.
Now, if that isn't luxury and the best life has to offer, I don't really know what is.
All images used with permission.