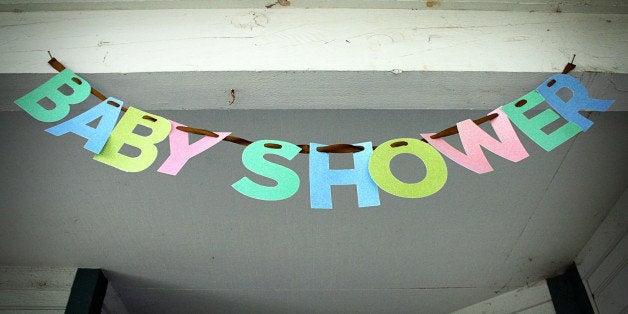 When I was 16 and pregnant and covering my stomach with men's sized t-shirts in hopes of avoiding second glances, a group of our old neighbors, women whose children I had grown up with, offered to give me a baby shower. I was embarrassed by the idea just as I was of my circumstances, but accepted their invitation and decided to even wear maternity clothes for the occasion.
I remember resting a white napkin above the belly of my mint green maternity outfit.
I remember sitting at the head of the table and wondering how to address them, if not as my friends' moms.
I remember genuine questions about my pregnancy and laughter as they reminisced about their own.
I remember advice on my hospital stay and perfectly-wrapped gifts.
I remember shifting in my chair and resting one hand on my stomach and being OK with my waddle as I walked to the buffet table.
I remember one afternoon where I sat with a whole group of women who believed in me.
And I remember kind faces who saw past my appearance to support me in my circumstances.
I wrote them thank-you notes, for the crib sheets and the baby swing and the thoughtful luncheon. I wasn't quite old enough to put into words the hope they didn't know they had given.
I'm nearing the age many of these women were when they sat at our table that day. I know they had to push aside memories of years prior when I rode my bike to their house or set up a lemonade stand across the street and swallow thoughts of how my future would change in order to give me a day I so desperately needed.
This group of women banded together to support me when I needed it most. Being a pregnant teenager, I was well aware of how other girls looked at me. I caught sideways glances and heard loud whispers in the halls but these ladies, who I had looked up to for as many years as I had known them, showed me nothing but kindness.
I will always look twice before judging another mother.
The second glance is where her true story begins.
This June, I will be joining together with an amazing group of women to support other women through the amazing process that is writing and blogging. At Blog University, we will spend a weekend lifting each other up and laughing until our faces hurt and doing what the lovely ladies of my past have done for me... teaching what we know and welcoming everyone to the table. It's a pretty awesome place to be.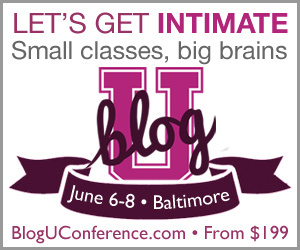 This post is part of a series produced in partnership with BlogU and The Huffington Post for the upcoming BlogU conference in Baltimore, MD, this June 6-8, 2014. For more information and to register go to http://bloguconference.com.