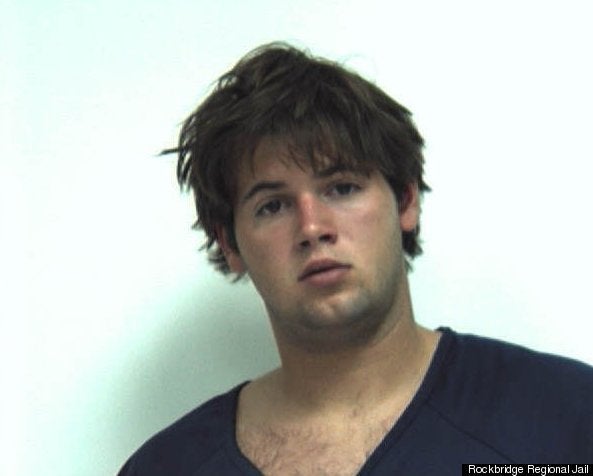 I woke this morning to find news of a possible plea deal for George Huguely, the University of Virginia lacrosse player accused of murdering his former girlfriend and fellow student-athlete, Yeardley Love, shortly before her scheduled graduation and three weeks after I spoke about intimate partner violence at my alma mater, the University of Virginia. Respecting the wishes of the Love family, questions would still remain, if there is a plea, regarding UVA and what it did or did not know regarding Huguely's violence. After Ms. Love's death, Huguely admitted to taking her computer. Were there emails on it to anyone in a position of power at the University? To Coach Dom Starsia? To her Coach? To any of the Deans?
I then went on to read that Huguely's attorneys, Fran Lawrence and Rhonda Quagliana (who, coincidentally, defended my rapist in 2007, netting him a plea deal of aggravated sexual assault, which resulted in him serving under six months), are arguing that Ms. Love, who had a valid prescription for Adderall, quite possibly died because of it. They want to subpoena every medical record of Ms. Love's in a vain pursuit of blaming the victim for her own brutal murder. Huguely allegedly admits to kicking in her door, shaking her neck and repeatedly slamming Ms. Love's head into a wall, according to court documents. But, now, his defense team is calling it not only an accident, but claiming that her own actions in taking a prescribed medication contributed to death from cardiac arrhythmia. In my eyes, they might as well be saying she's a speed junkie. It's unorthodox, even shocking, but not surprising. They must go after the cause of death and try to remove their client, who allegedly confessed to hitting Love, from the full responsibility for his actions he deserves. These are the same defense attorneys who called my drugging and gang rape a "thoughtless college sex encounter."
Judge Robert Downer has said he will not allow "a fishing expedition," as Commonwealth's Attorney Dave Chapman has termed it, but it is clear to me that this is a very sad day indeed for young women on campuses everywhere. What Huguely and his team are doing is trying to allow a frisson of reasonable doubt to creep into the mind of just one sympathetic and uninformed juror in order to set him free, hang the jury or have a mistrial. It's insidious -- to sully the fine reputation of a young woman, who, by all accounts, was extraordinary in every way, rather than focus on the fact that Huguely has a history of violent and anti-social behavior has become the way of the world.
It is important to note that today, as I sit a mere 10 minutes from Capitol Hill, Senator Robert Casey (D-PA) is introducing the SaVE Act in the Senate, a bill crafted in direct response to this horrific death. Let us not lose focus on what Yeardley's murder means, the facts of the case, and that it resonates beyond UVA and to every corner of America's college and university communities.
Related
Popular in the Community