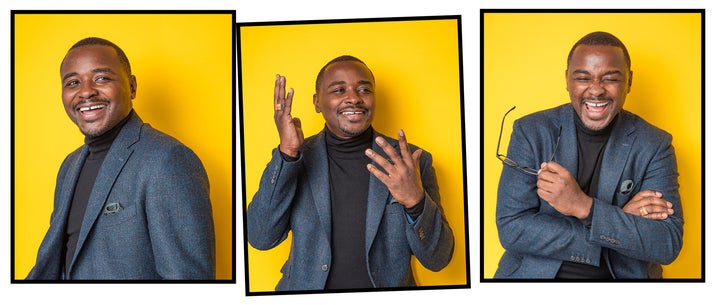 When I was younger, my friends and I built a clubhouse in the backyard. At the time I knew it couldn't be just anyone's clubhouse, it was going to be my clubhouse. But the term "boss" at the time was not widely accepted. So I said, okay, let's make it democratic. I told my friends, let's call it "Captain." I never directly said I was the captain but I persuaded them to agree by stating that I had the biggest yard. Shortly after discussing such matters, I became Captain and them, my Co-Captains. It's funny because my mother always got on me about that. She said they weren't my subjects to boss around.
Robert Battle, the innovative child that re-defined leadership when building a clubhouse, has entered his sixth season as Artistic Director of the Alvin Ailey American Dance Theater. Similar to his fearless ability to lead others when he was a young boy, Battle guides the Ailey Company to another year of unapologetic performances. Under his direction, the company is uniting communities worldwide.
Growing up in Liberty City (a Miami neighborhood), Battle was taken in by his great aunt and uncle and exposed to a rich culture of art and music. Surrounded by various artistic mediums like spoken poetry, Battle began to understand the Black experience in America. The development of his artistic voice through dance and music lead him to the prestigious Juilliard School in New York.
"I remember climbing to the roof of Juilliard, I wasn't supposed to but I did it anyway. I would read Maya Angelou's works and memorize her words as I sat above the city lights. I don't know why but I felt like I would need to know [her work] at some point."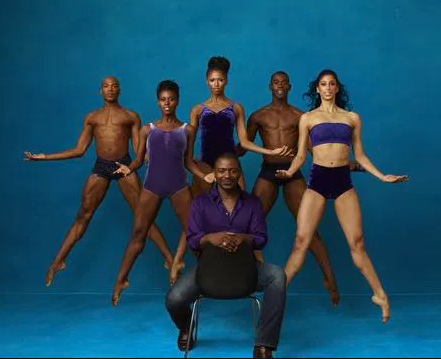 Angelou's provocative words weren't the only source of inspiration for Mr. Battle.
Obviously, Judith Jamison was a big inspiration because she took over the company as Alvin's dying wish. And imagine her stepping into his place as a woman at that time. I've always been in awe of her but I also admire her because of that position.
The third biggest influence to Battle's work is his mother. She expressed a desire to be a performer but didn't have the opportunity to fulfill that dream. Her work ethic and his family's support for the arts made him confident in his craft.
I never forgot that little boy that got a chance to be in this artistic zone. I was allowed to let my imagination take flight because it was okay to express myself in that way. At the time, especially for male dancers, it wasn't always acceptable to express a certain aspect of yourself.

What did it feel like when Judith Jamison not only recognized your work but also asked you to collaborate with the Ailey Company?
It's overwhelming. Especially in that initial moment, it's hard to put into words. Judith Jamison has been essential to my growth with the company and as Artistic Director. Here is a woman that fulfilled Alvin Ailey's dying wish of leading the company after he left this world. And she put her trust in me to continue his legacy.
Reflecting on your journey since 2010, what advice would you have given yourself if you could return to your first day as Artistic Director?
I think I would have said to myself, "you have everything you need." But then again, maybe I wouldn't say that because there was something in that fear that created tension. I had to push against that resistance which in turn made me stronger.
Every time I speak in front of an audience, I feel that tension, that force where I am facing my fear. I bring all of the people that I have admired over the years with me when I need support in facing those fears. All those qualities I love about each of them - Maya Angelou, my preacher from church, and my mother - I use them to create this persona to help me overcome those moments of doubt. I am never standing alone.
As the Ailey Company embarks on another season of crowd-moving performances, what goals do you have in mind for this year?
I'm optimistic about this season. And that's an interesting thing to say because when you look at the climate of this country right now, the polarization is diving us. This isn't new because we've always looked at that division in some way but this time its much more tangible. The arts can be a way to bring people together, especially dance because its impact affects everyone.
"I believe dance is a manifestation and celebration of the tenacity of the human spirit."
Given the nation's existing tensions, let's join the Ailey Company on their journey towards unity. Featuring world premiere works by Kyle Abraham and Hope Boykin, this is a season you won't want to miss! Visit their site by clicking here and check out their performances in a city near you.
A special thanks to Mr. Battle for a wonderful interview and the Ailey PR team and Ms. Morrow for welcoming me to the Ailey community.
Related
Popular in the Community