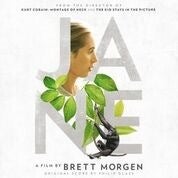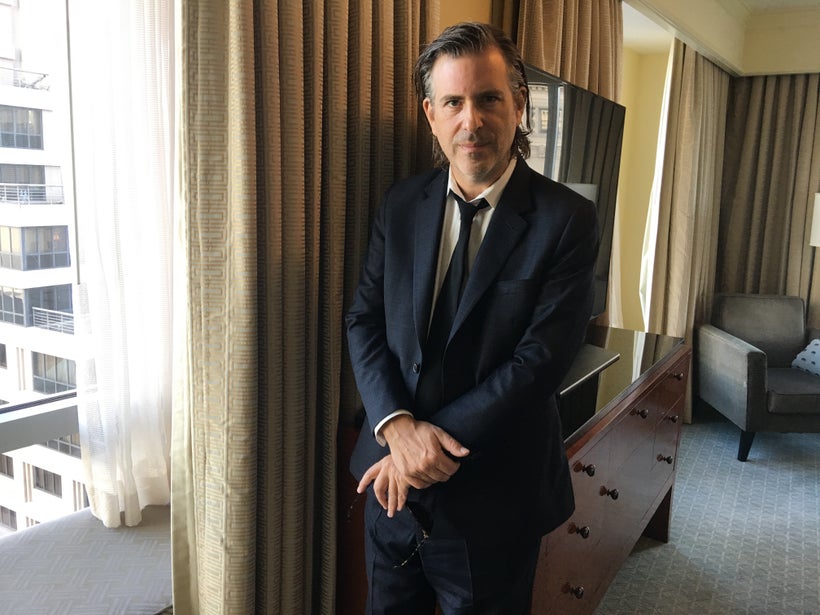 Someone once said to me that, "film is the poetry of our time," and no film better illustrates this concept as the lyrical work of director, Brett Morgen, with his documentary, "Jane," about Jane Goodall and her research of chimpanzees in the Gombe Stream Chimpanzee Reserve in Tanzania. In 2014, National Geographic discovered they had canisters with 140 hours of unseen film shot by Hugo van Lawick (who fell in love and married Goodall during the filming) that represents the research of Goodall for her book, "In the Shadow Of Man," published in 1971. Lucky for us, National Geographic thought of Brett Morgen and offered him the footage to create a documentary about, Jane.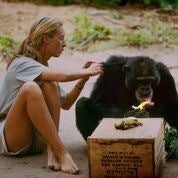 Brett Morgen, known for creating accurate and intimate documentaries on the Rolling Stones ("Crossfire Hurricane"), Bob Evans ("The Kid Stays in the Picture"), and Kurt Cobain ("Montage of Heck"), was the perfect filmmaker to call on.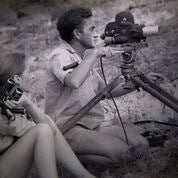 "I knew very little about Jane going into this project," Morgen told me, "so everything was revelation to me, everything was a surprise." The first thing that Morgen did when taking on this job was read every book written by, and about, Jane. "Jane's writing is like Kurt's music, it's a form of her creative expression. Whenever I do a project I try to work almost exclusively with primary sources in my research. In this case, we had access to Jane's letters, her journals, (her extensive letters, I might add), Hugo's film footage, and fifty years of audio recording from Gombe and so I assess all of that material and then arrive at a narrative that can emerge from those sources." He continued, "After I came on to the film, before I began looking at material, I read all of her books and in many ways, I came into the screening process with the feeling that I was going to make an adaptation of, 'In the Shadow of Man,' Jane's seminal book, and as I screened through the material, I was very much looking for visual references that would help me visualize that story. That, to me, is the definitive narrative of Jane's early days in Gombe, as it was written by her at the time it was unfolding, and it remains, I think, one of the best selling and most influential books on science and anthropology of the 20th century."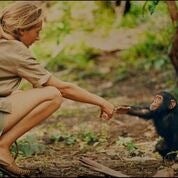 Morgen and his team had puzzle pieces to get through with the 140 hours of film. "This I thought was going to be less than a year because the footage was already collected and so that usually takes about a year in itself to collect all of the media on the subject, but as it turned out when we received the footage, it was not 140 hours of rushes, but 140 hours of individual shots completely disassociated from each other, none of which had any sound components. Nor was there any identification for any of the animals that were on the screen so before we could even structure the film or write the film, or even screen through the footage, we had to shut down the production for 6-8 months where we organized the materials. We had 15 interns who were tasked predominantly with identifying the chimpanzees. There were 160 chimpanzees that were photographed in Gombe of which we only really needed only to focus on a half dozen. So we had an army of people scouring through them. After identifying them, it was about 20 months of editing. "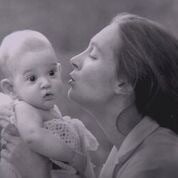 Morgen's documentaries have a lot of subtext. They are stories filled with emotional truths, his emotional truths. "It exists within every frame and in every moment and every shot. I can't seperate my own narrative and my own history from the way I am able to to execute a moment. You know, every moment, every cut that I make is inspired or influenced by my own experiences. The stories that I am attracted to, that resonate with me can only resonate because they illuminate a truth that I have experienced in my own life, and so, in effect, every movie, whether it's the Rolling Stones, or Jane Goodall, is an opportunity to find and seek out that which is universal."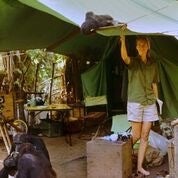 Morgen continued, "I definitely felt inspired by the gender politics, and the importance to present a story about a woman who didn't have to surrender her dreams in order to have a family. She didn't have to compromise anything to the, because of, the structural opposition of her times. This was a very important story, I felt, for boys and girls." Morgen has a daughter and two sons. "When I started, I was very immature that I thought I was making this for my daughter, my first born, who, when I started making this film, was eleven, and I thought it was important for her to have a positive, strong female role model, but I realized how errant my thinking was, that it was as important for young boys to see positive images of women, as it is for young girls to see them."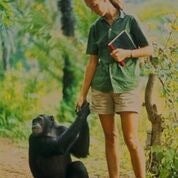 "Jane," is a lovely, poetic film, with beautiful images and sounds, and the spellbinding music of Philip Glass. There is a gentleness to this film that stays with you. It is a story of love, love for one's work, falling in love, love of life, of art, of family, love of the majesty and beauty of nature, love of purpose and meaning and depth for all time. Thank you Jane Goodall. Thank you Brett Morgen.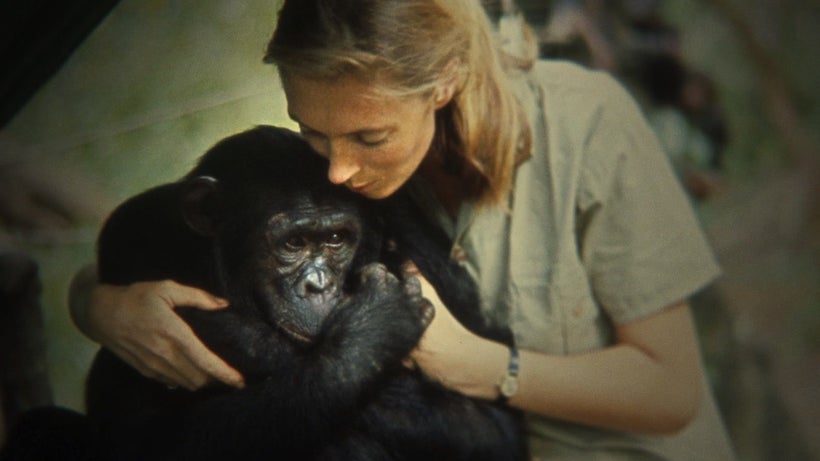 Calling all HuffPost superfans!
Sign up for membership to become a founding member and help shape HuffPost's next chapter
This post was published on the now-closed HuffPost Contributor platform. Contributors control their own work and posted freely to our site. If you need to flag this entry as abusive,
send us an email
.