Nyong'o quickly corrected the mag via her Instagram page, sharing a video mashup of her real inspirations, which included Nina Simone and traditional East and West African hairstyles: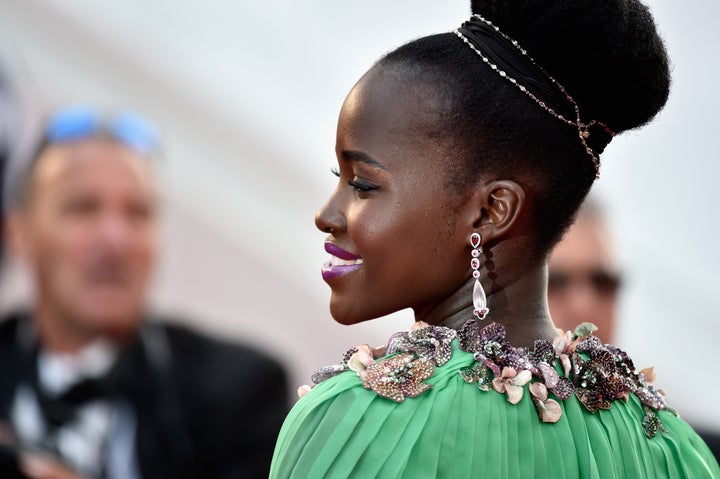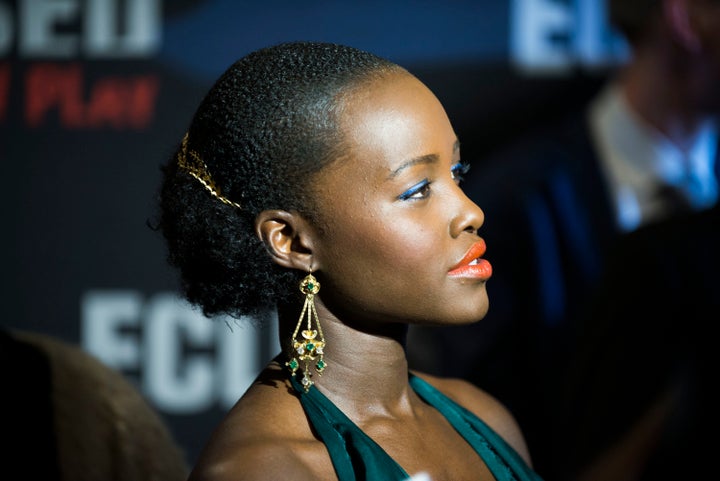 Black hair doesn't always have to be political, but there is no denying that Nyong'o's presence in Hollywood from the very beginning as a natural-haired actress with dark skin is a kind of mini-revolution. Having Tracee Ellis Ross and Solange Knowles in Hollywood is vital, but what Nyong'o offers is something different, something exciting.
When Nyong'o first came on the scene, there was a preoccupation with her skin, her striking features, and her closely shaved hair, which helped to show off those features. It was a classic and elegant look, a palpable look for a white Hollywood landscape with no young, dark-skinned starlets on the A-List.
But since her whirlwind debut, Nyong'o -- named People Magazine's Most Beautiful in 2014 -- hasn't bothered with being palpable. Her hair is constantly changing. At any given moment it may be closely cropped, or parted to one side, or pulled up into a bouffant, or combed into a stunning twist out. It's always glamorous. It's always chic. It's always interesting.
It challenges everything black women, especially black women with kinky hair, have been taught. Lessons like: if you're going to rock your hair natural, and you don't have loose curls, keep it "neat" and simple. Don't go crazy. Don't experiment with color, or texture, or length. Fight against your shrinkage. Do everything in your power to make your curls pop. But also, don't do the most.
But Nyong'o is all about doing the most. She and her hairstylist Vernon Francois never shy away from taking chances on styles that are quirky or over-the-top. There's no concern with being polite or "acceptable," no preoccupation with being labeled unattractive or "unkempt."
When Nyong'o wears her hair in a towering bouffant, or temporarily dyes it purple and lays it to one side, or shapes it into severe geometrical shapes, it's affirming. She's paying homage to those who came before her, and carving out new paths for women embracing their natural textures today. Obviously, Nyong'o offers a lot more than just her hair -- she's an amazing talent and an important voice for women from all walks of life. But what she offers through her hair is just as vital. She exemplifies not only the beauty, but the sheer possibility of black hair.
Before You Go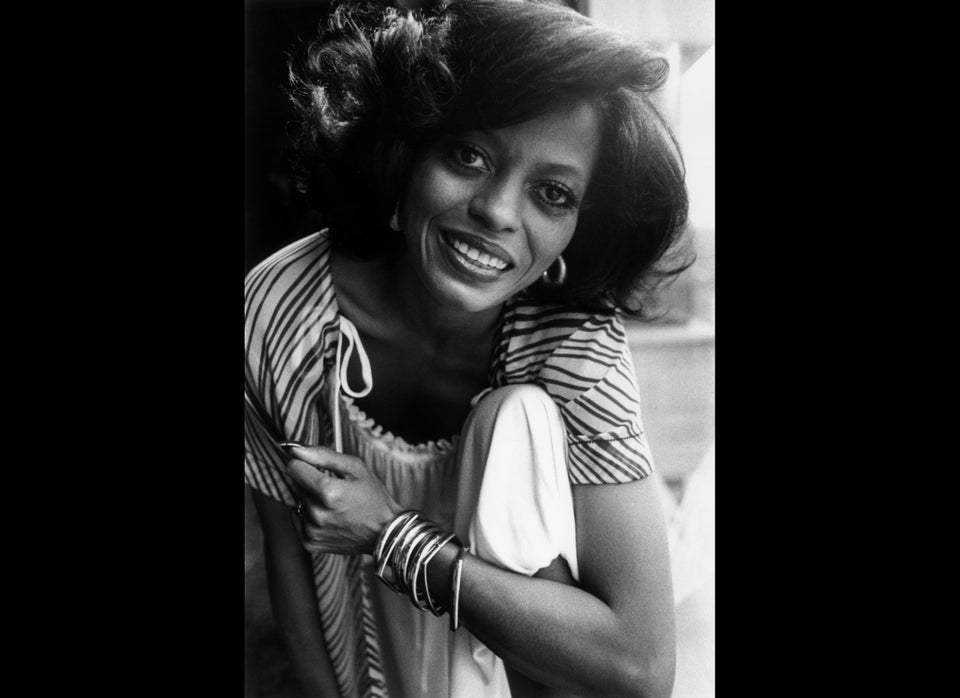 Black Hair Icons Over The Years
Popular in the Community