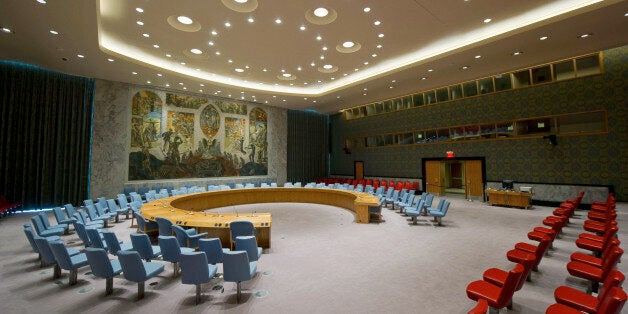 NEW DELHI -- Election cycles are growing longer worldwide. In the United States, for example, ambitious politicians are already campaigning hard in bellwether states for the 2016 presidential election. Yet some races -- such as that for the next United Nations secretary-general, which will also be held in 2016 -- still occur largely under the radar. This should change.
A race for UN secretary-general, which is usually fought so discreetly that it seems almost clandestine, bears little resemblance to the razzmatazz of an American presidential campaign. This can be explained largely by the fact that the decision comes down to the 15 members of the Security Council, who select the candidate to be rubber-stamped by the UN General Assembly (as has occurred in every case so far). Crucially, the Security Council's five permanent members -- China, France, Russia, the United Kingdom, and the U.S. -- have veto power, so a majority means nothing if a single member of the P-5 dissents.
The selection process is constrained further by an informal -- but, after 43 years, essentially requisite -- agreement to rotate through regions every two terms. (The only exception was the extremely popular and well-regarded Kofi Annan, who, despite having succeeded another African after one term, was selected for two consecutive terms.) With the position having cycled, since 1971, through western Europe, Latin America, Africa, and Asia -- Ban Ki-moon, the current second-term secretary-general, hails from South Korea -- only one UN region has yet to be represented: eastern Europe.
In fact, a number of potential east European candidates have already emerged, with some said to have begun actively soliciting support. Former Slovenian President Danilo Türk, who served as assistant secretary-general for political affairs under Annan, is an early front-runner. There is also talk of current UNESCO Director-General Irina Bokova, who is Bulgarian, and of two Slovaks, Foreign Minister Miroslav Lajčák and his predecessor, Jan Kubiš, entering the race. Finally, there is Romania's former foreign minister, Mircea Geoana, who is highly respected among P-5 governments.
The fact that all five of these candidates are well known in diplomatic circles, and four have direct UN experience, refutes the old canard that eastern Europe does not have a credible candidate to offer. (Full disclosure: all five are friends of mine, and I consider them highly capable and well suited for the role.)
But there is a hitch: eastern Europe must avoid attracting a Russian veto. Indeed, that may be the main factor derailing the prospects of former Polish Foreign Minister Radek Sikorski. If, as some fear, the Kremlin vetoes all east European candidates, a representative from the Western Europe and Others Group, such as former New Zealand Prime Minister and current UN Under-Secretary-General Helen Clark, could stand a chance, especially given the appeal of finally selecting a woman for the role.
Will the global public get to see much of the race? The 2006 election, in which I finished a close second out of seven candidates, featured an unprecedented level of public exposure, with candidates meeting with UN regional groups, addressing the annual African Union summit, and even participating in a debate on the BBC. Websites emerged for the sole purpose of analyzing the race.
All of this represented an important step forward. Given the importance of the UN secretary-general's vision, candidates should have the opportunity to share their ideas and goals publicly, as I was committed to doing.
Ultimately, however, the public campaign had little impact on the outcome, exemplified in the fact that Ban did not participate in the BBC debate. Though efforts to share one's vision can win a candidate wide expressions of support, they can do the same for his or her opponents -- and, in the election of a UN secretary-general, Security Council members can vote for as many candidates as they like.
This is not to say that the race does not shape the outcome. In 2006, South Korea launched a yearlong, amply-financed outreach campaign that targeted all 15 Security Council members with official visits in their capitals, and that often dangled significant bilateral carrots -- gestures that other candidates had neither the time nor the resources to offer. Indeed, South Korea was the only Security Council member country to conduct such a campaign.
The obvious conclusion is that the contest for UN secretary-general is about neither vision nor the best resume, language skills, administrative ability, or even personal charisma. It is a political decision, made principally by the P-5. (It is, after all, unlikely that a candidate would win over the P-5 but fail to win a majority in the Security Council, given the option of casting unlimited votes.)
The result is that the "least unacceptable" candidate gets the job. And, as it stands, there is no reason to believe that the advent of social media, satellite television coverage, or a more intrusive press will change that fundamental reality.
In 2016, the smart money will be on an east European candidate acceptable to the P-5, particularly Russia. How agreement on the candidate will be achieved is anyone's guess. What is clear is that any candidate who does not fit that description will enter the race with a crippling, though not necessarily insuperable, handicap.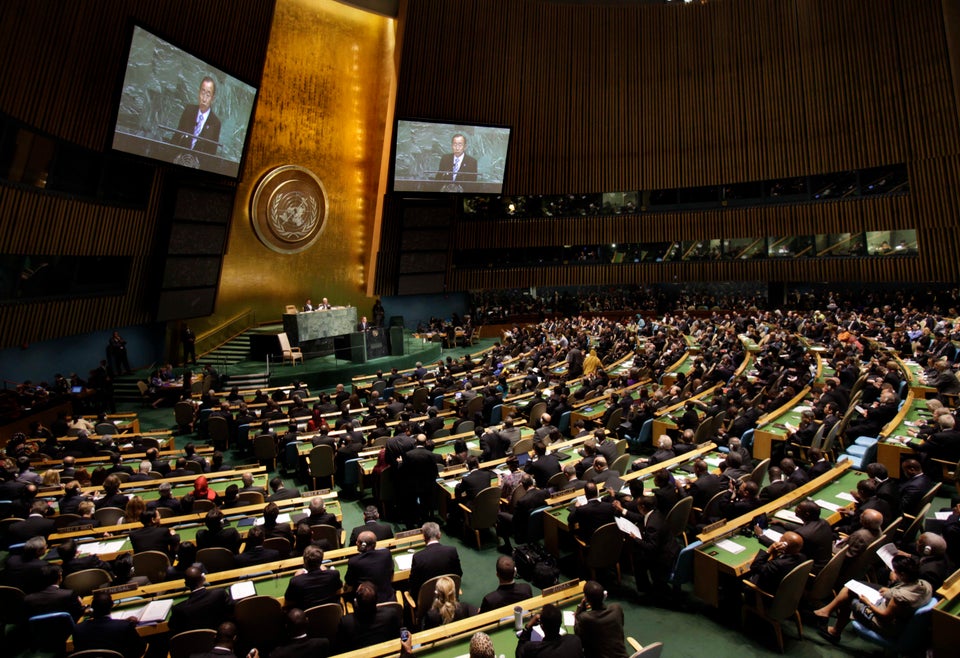 United Nations General Assembly
Related
Popular in the Community