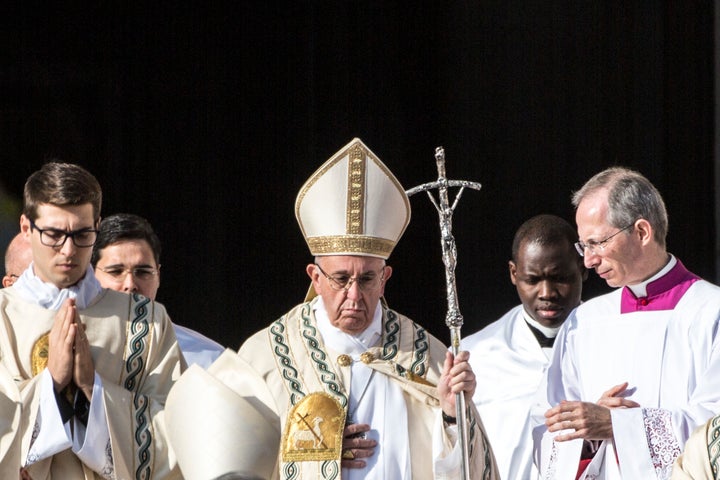 The Vatican has reaffirmed its position that gay men are barred from entering Catholic seminaries.
In a document entitled "The Gift of the Priestly Vocation," published online Wednesday, the church outlined a wide range of guidelines for priestly formation. One section addressed "persons with homosexual tendencies," who it said cannot be admitted to seminaries or to the priesthood.
"The Church, while profoundly respecting the persons in question, cannot admit to the seminary or to holy orders those who practice homosexuality, present deep-seated homosexual tendencies or support the so-called 'gay culture,'" the document stated.
The Vatican's Congregation for Clergy drafted the 90-page document, which reinforces a position first iterated by the Congregation for Catholic Education in 2005. Pope Francis approved the document, dated Dec. 8, 2016, and ordered its publication, according to a conclusion signed by Cardinal Beniamino Stella.
The document's tone stands in contrast to Francis's famous response to a question about gay priests in 2013. "Who am I to judge a gay person of goodwill who seeks the Lord?" Francis said during an on-flight press conference.
"The new document on priestly formation is a profound disappointment," said Marianne Duddy-Burke, executive director of LGBT Catholic group DignityUSA.
"What does Francis really believe about LGBTQI people? The signals are ever more mixed," she told The Huffington Post.
Duddy-Burke called the document "a slap in the face" that "entrenches [gay people] as second or third class citizens of the Church."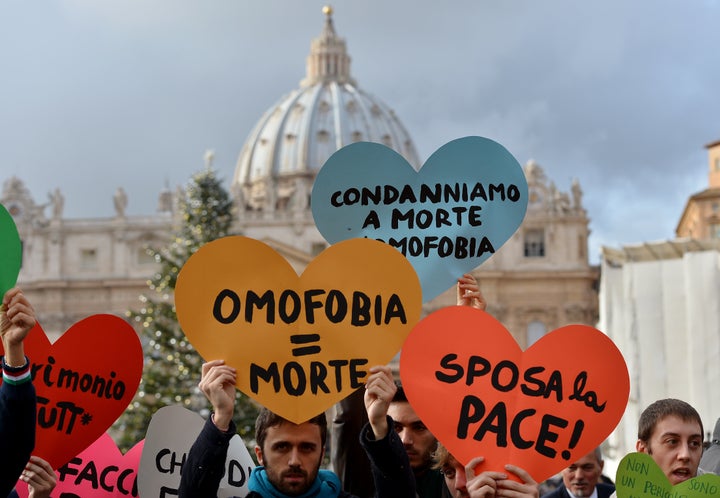 The rhetoric surrounding gay people and the priesthood emerged shortly after the clergy sexual abuse scandal broke in the early 2000s, noted America Magazine. Prominent Jesuit priest Rev. James Martin argued in a 2010 HuffPost blog that such language may have been an effort by church leaders to blame the scandal on gay priests.
Martin noted that he knows "scores" of priests who are gay, and who lead pious, chaste lives like their straight peers. Since the release of the 2005 document, he said, many gay priests and seminarians have chosen to keep their sexual orientation to themselves ― and some seminaries simply operate on a "don't ask, don't tell" basis.
Even Timothy Dolan, archbishop of New York, said after the document's release that a gay man with a strong vocation to become a priest "shouldn't be discouraged."
Wednesday's document, however, acts to further strengthen the church's attitude toward prospective priests who happen to be gay. But Francis DeBernardo, executive director of LGBT Catholic organization New Ways Ministry, said in a statement that it isn't too late for the Vatican to change course.
"It's not too late for the pope to retract this document," DeBernardo said. "That would be a healing balm to many who are surely going to be pastorally hurt by this step, and many others who are sure to leave the Catholic Church because of it."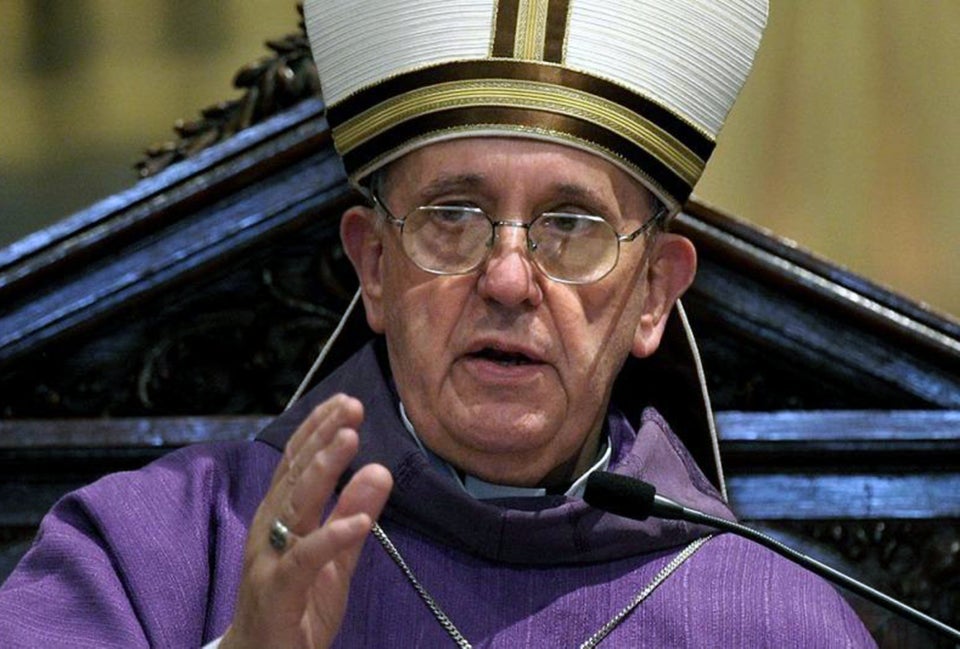 Pope's Meetings With LGBT People
Popular in the Community