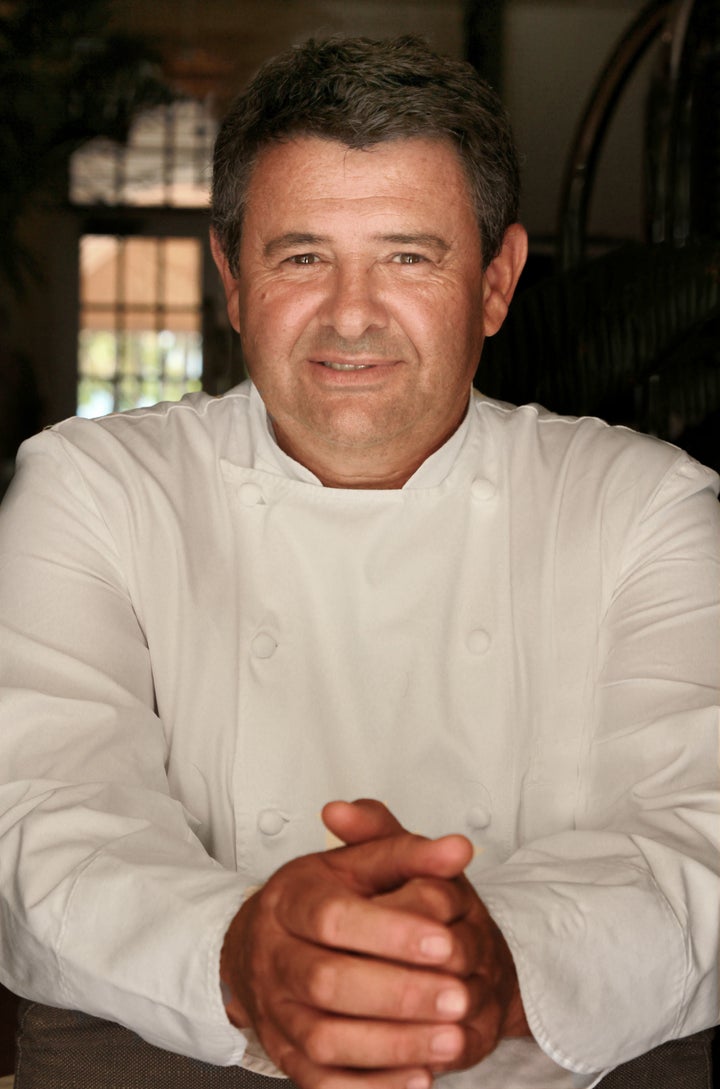 There's something indescribably magical about biting into a popover from LT Steak & Seafood. As soon as you sit down, a server greets you with a steamy basket of popovers that are so simple and delicate surrounded by an intoxicating aroma. If you're a regular, you can't help but, almost get cheeky because, you know what you're getting yourself into.
At the iconic and Art Deco chic hotel, The Besty, LT Steak & Seafood is a particularly new project for Chef Laurent Tourondel where 400-600 popovers are served a day. Tourondel admits the treat is practically part of his DNA. Neiman Marcus Cafe could be the culprit for his devotion.
He said, "After eating that popover, I set out to create a distinctive one of my own. Their size, the way the steam comes out of them when you break them open, and the way they taste - all these things come together to redefine the concept of 'breaking bread', which is why I continue to offer them."
Chef Laurent also clarified they are generously given to every guest who sits down at LT, even during the upcoming Miami Spice season (Miami's two month version of restaurant week).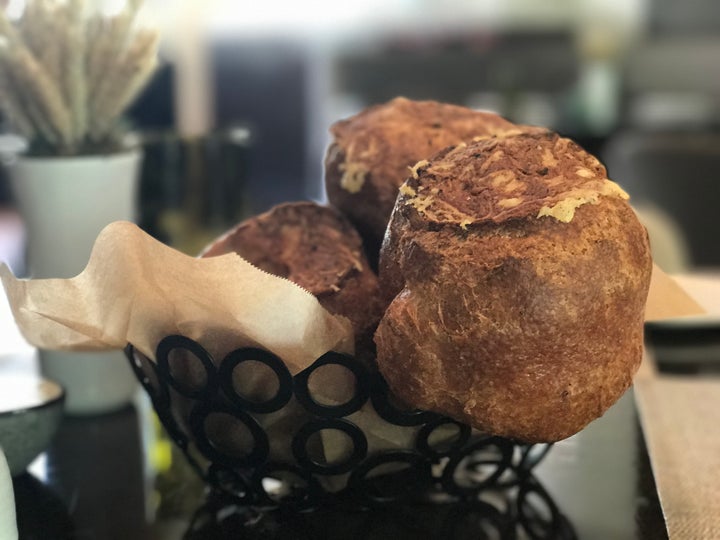 Many of the repeat guests at LT claim the popovers are the reason for their return. Currently, at the restaurant the bread delight is enhanced by cracked pepper and cheese. They have evolved over the years as they were originally crafted with one cheese. Sometimes they are done with two or three cheeses like gruyere, comte and emmenta. He has even gone as far as using caramelized onion and black pepper.
According to Pastry Chef of LT Steak and Seafood, Gabriela Amelunge, the recipe is easy. The bread basket acutramone is made with only four ingredients – milk, eggs, flour and salt. The batter rests for one hour which is also the baking time length. To ensure the popovers rise and cool evenly, a heated popover pan is required. Another tip, Chef Laurent shared is not warm up the milk too much and don't open the oven while they cook or they might collapse.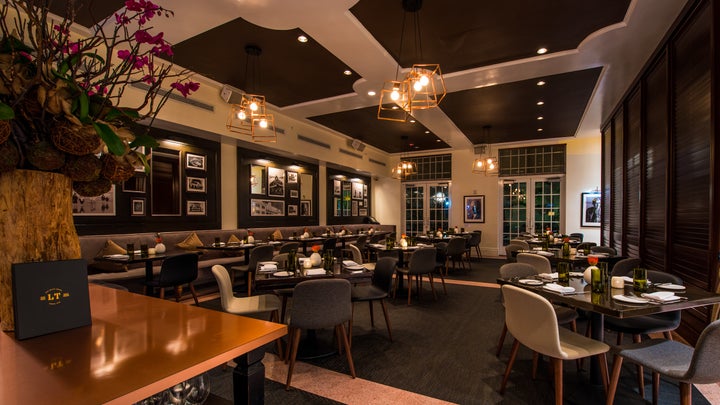 Chef Laurent opened LT Steak and Seafood a little over one year ago is working on something new for the hotel. He said, "I have always loved Miami. I'm a big fan of the Art Deco Architecture and of course the food scene. I've always imagined I'd have a restaurant here, and The Betsy Hotel was just a perfect place for me, in every way." When he's not in the kitchen during his visits, he likes to dine at Juvia and Sushi Garage.
Just in case you were wondering, Chef Larent's favorite part of the popover is the crust and we may have to agree. Recreate the magical puffed bread and follow the recipe below.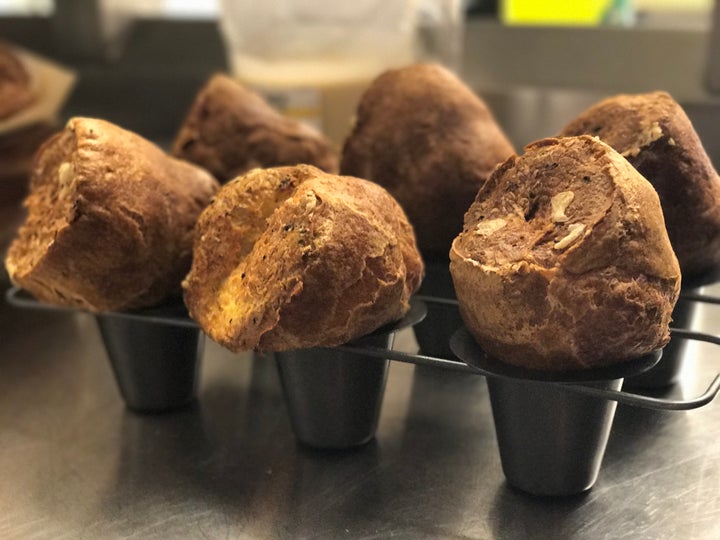 Ingredients (yields 12 large popovers):
12 each Eggs
6 cups of Milk
6 cups AP flour
1/8 cup Salt
6 cups Emmental, gruyere, fontina-grated
Butcher Black pepper (cracked)
Start by heating the milk until it reaches 50° celsius, and at the same time in the mixer whisk the eggs until they are smooth.
Slowly mix in the warm milk and let it work for 20 seconds until everything is combined.
Mix the flour with the salt and then proceed to add little by little into the mix with the speed on medium-low.
Place the molds in a 350F oven for at least a half hour to make sure they are very hot.
Pull them out and quickly spray them very well with food-release in order to prevent the popovers from sticking.
Pour the batter into each of the molds to just below the top. Evenly spread the cheeses (approximately half a cup) and sprinkle with black pepper before going into the oven at 350F for 30 to 40 minutes with the convection fan on.
Do not open the oven while cooking! They will be deep golden brown and have risen by more than double when finished.
Related
Popular in the Community