The lack of purpose in our organizations is creating ripple effects in the employee mindset.
Consequently, far too many employees feel as though they are merely occupying a "job mindset" akin to collecting a paycheck and nothing more. As opposed to feeling as though they are contributing to a greater purpose in the organization that employs them, employees remain disengaged and their opportunities for a role whereby they may flourish wane.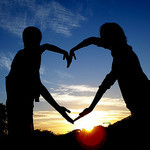 For me, this is a troubling scenario. But others also agree, purpose is as important a concept as ever.
Craig Dowden, President and Founder of Craig Dowden and Associates, a Toronto-based consulting firm, was thinking along these same lines. Research he spearheaded indicated employees who possess such a job mindset were never "always engaged" in their work.
Put differently, if an employee believes their role at work is merely a paycheck, the chances of being engaged are minimal. It's not difficult to understand the incredible impact a disengaged or uncommitted employee can have on customer relations, employee interactions, productivity, career development let alone bottom line business results.
I asked Craig about the significance of purpose, and he said,
"Meaning is becoming increasingly important in today's workplace. Employees are spending more time figuring out their "why". Research continually shows that employees and organizations who are clear on their purpose benefit from higher levels of engagement, which positively impacts their bottom line."
Additionally on the topic of benefits, Craig explained,
"People have lots of choices in terms of where to work. Most of us want to contribute to something beyond ourselves. Those companies who tap into that need will really benefit."
But how does an organization and its leaders help employees with their professional development if it remains fixated on profit and power? How can an employee instill a sense of purpose into their roles? If a new playbook ought to be written, what might the organization and its leaders do to get things started?
A first step for a firm's senior leadership team to take is to redefine the organization's purpose.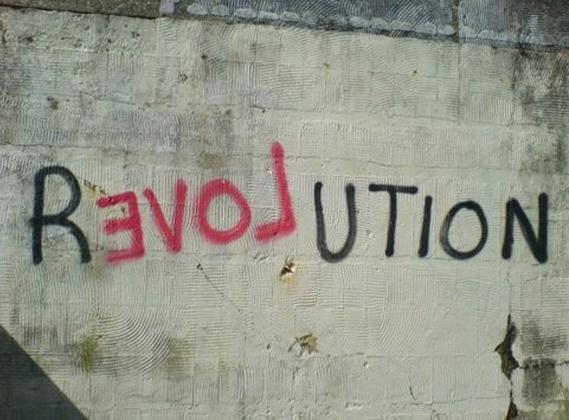 It's a tall order, but it's one that can pay huge dividends, particularly if it's done with the employees and not secretly in the executive suite offices. By establishing a purpose-first mission that serves the interests of all stakeholders, and not merely shareholders, an organization will have far greater buy-in from its employees.
For a firm and its employees to be successful in the future, Rick Wartzman - former executive director of the Drucker Institute at Claremont Graduate University - believes managers have to be much clearer about their organizations' larger purpose. He said to me,
"It begins with a clear understanding of who their customer is, what the customer values and needs, and how the organization is fulfilling that need."
In 2010, telecommunications firm TELUS instituted what it coined its "Customers First" philosophy which not only defined why it was in business and who it served, it demarcated the company's organizational purpose. A declaration stated:
"We're on a journey to build on your trust by being clear, helpful and dependable. In other words, at TELUS, we put you first."
From there, TELUS was able to implement leadership, learning, career, recognition and talent initiatives that employees utilized to fuel their own sense of purpose at work, in concert with the company's "Customers First" ethos. Parenthetically, employee engagement rose from 53 percent to 87 percent, and all sorts of business metrics also increased.
Quicken Loans is an interesting example as well. The United States' largest online retail mortgage lender and second largest overall retail lender firmly believes purpose balanced with profit is the key component to both employee and organizational health.

And this is a financial lending company.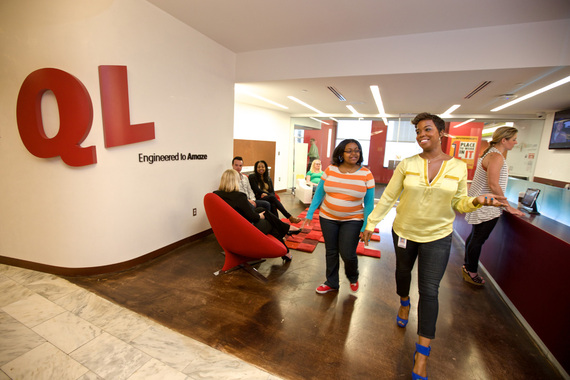 The organization encourages its employees to "chase the skills that will make you great at what you are doing or what you are building" and not to chase money because, "then, and only then, do the better numbers or the good money follow you." Not only does the firm believe customers are their primary focus, its purpose includes the development of its people in a way that reinforces a "money doesn't come first" distinction.
Nathan Sloan, US National Talent Strategies Leader at Deloitte Consulting LLP discovered in research the firm conducted that organizations focusing on a "culture of purpose" end up increasing and building overall employee confidence.
"Respondents who work for an organization with a strong sense of purpose are consistently more likely to say their organization will increase investments in the areas of employee development and training and leadership development."
He went on to state that once an organization has redefined its purpose, managers have the responsibility "for making the direct connection between daily work and the overall mission of the organization; this includes not only clarifying role expectations, but interpreting and sharing the mission of the organization."
Rick Wartzman surfaced another easy-to-implement idea that ensures purpose is a two-way street between leader and employee.
"One tool that we recommend," he stated, "is drawn from Peter Drucker's 1954 classic, The Practice of Management." Drucker advocated that employees write a twice a year or quarterly letter to his or her direct leader. Wartzman continued, "In this letter - Drucker called it "The Manager's Letter" - the employee spells out what he or she sees as the boss's objectives which should align with the organization's broader purpose and objectives. He or she then puts down his or her own objectives--which, of course, should align with the boss's and the organization's overall objectives."
The beauty of this process is the dialogue that ensues. Once the letter is submitted to the employee's leader, the two sit down and discuss the contents. It's not a performance review, rather an alignment discussion. If the employee thinks the leader or organization's purpose is misaligned, one might expect an interesting conversation. If, however, there is alignment between employee, leader and organization - with respect to purpose - good things undoubtedly become the result.
As Wartzman concluded, "The Manager's Letter becomes the basic charter under which the employee operates and it helps to ensure that everyone is on the same page in terms of purpose and objectives--the individual employee, the supervisor, and the organization overall."
John Cage, famous essayist and artist, once wrote:
"Look at everything. Don't close your eyes to the world around you. Look and become curious and interested in what there is to see."
It's my advice that leaders need to consider the merits of both purpose and profit at the organizations where they are leading, and not close their eyes to their mutual importance. Employees are yearning for such a balance, and it's incumbent upon leaders to help deliver it.
When an employee believes in the company it works for and is able to deliver a sense of purpose while working, the paybacks are far-ranging. Indeed, customers, employees, owners and society alike all become the benefactors of such a scenario.
This ought to be our moonshot for humanity in 2016 and beyond.
Calling all HuffPost superfans!
Sign up for membership to become a founding member and help shape HuffPost's next chapter