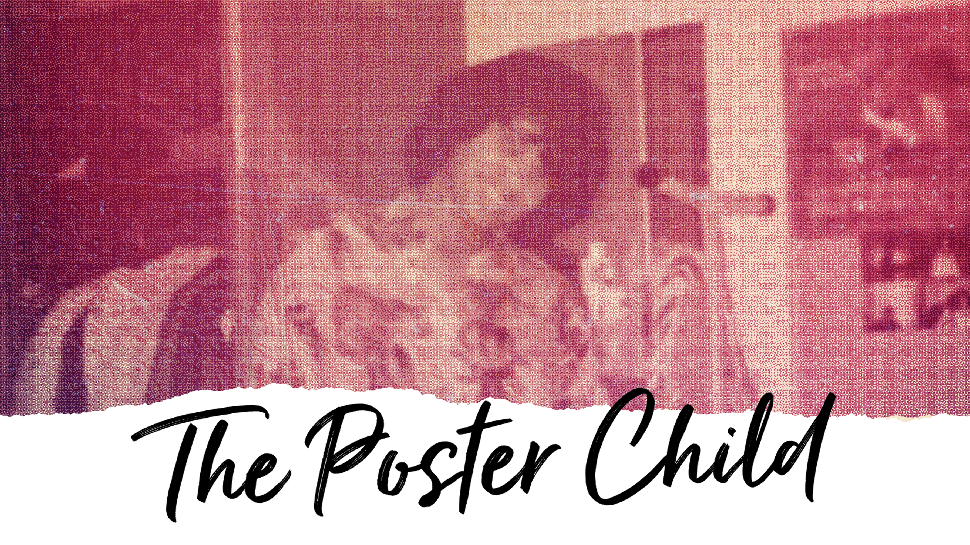 Let's face it: a story about the criminal underworld is usually pretty captivating. The adrenaline rush that it provides, the insight into an alternative way of life, the money and luxury, the loss and tragedy. But the best crime stories suck us in, not only because of their dramatic plot twists, but because we begin to care about the characters and people involved.
Over the years, Hollywood has given us numerous examples of criminals who have dynamic personalities and who seem to exude magnetism. Ghost, for example, in the Starz original series Power, is described as "brilliant" and "debonaire;" and we just want to believe that this anti-hero will actually be able to legitimize his business and leave his criminal past behind. Similarly, Kemba Smith, the subject of our story, compared her "smart" and "charming" former boyfriend to Ghost, believing that he also had a special allure, and she hoped that he, too, might just change his trajectory...before her story went terribly wrong.
That's why we've partnered with Starz in anticipation of the upcoming season four premiere of Power to delve into the compelling true stories of drug lords ― and their significant others ― whose charismatic personalities sucked the people who loved them most into a life of crime―a life that ultimately led to devastation.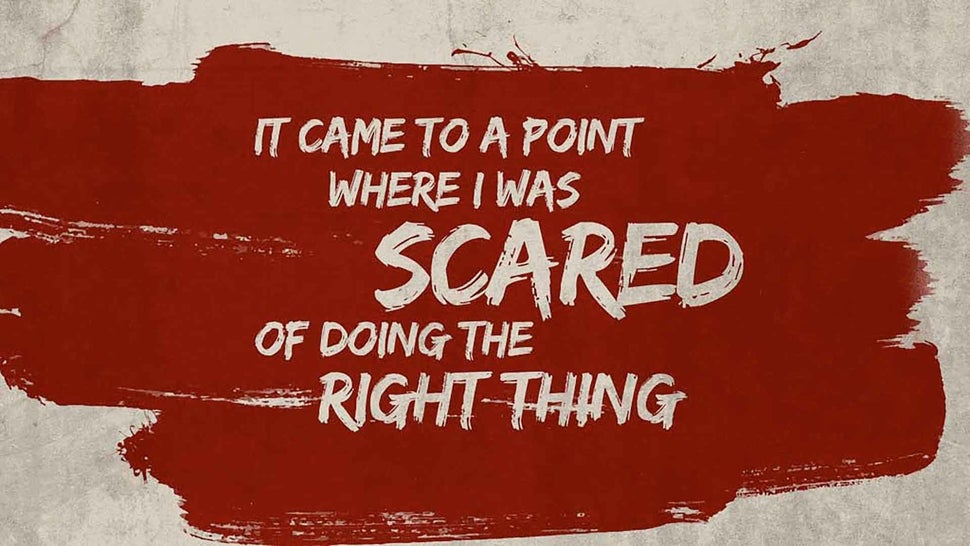 For Love Or Money
When the "War on Drugs" intensified across the United States in the 1990s, authorities hunted the little guys on the fringe of narcotic operations just as much as the kingpins themselves. And Kemba Smith, the paramour of drug trafficker Peter Hall, unwittingly risked and almost lost everything for their love—a devotion twisted and fueled by the confusion of violence and passion.  
Hall was already moving millions of dollars worth of crack and powder cocaine between New York and Virginia before he met Kemba. She grew up in the suburbs of Richmond, Virginia, as the only child of attentive parents. The former Girl Scout and school band member did not anticipate love leading her down a path of self-destruction, or how her proximity to the underbelly of Hall's drug world would force a life on the run and hard time behind bars.
"It came to a point where I was scared of doing the right thing," Smith told HuffPost.
A Bed Of Roses And Thorns
Nineteen-year-old Smith recognized the tall, thin man around Hampton University before all eyes turned to him entering the coed party—but he wasn't a student, nor professor. His reputation as a campus womanizer and swaggering drug dealer preceded him in the room abuzz from his presence. While she didn't speak to him or show him any special attention, Kemba was not immune to Peter Hall's infectious charisma.
"I was kind of excited that, you know, he even noticed me," said Smith, who recalled how she admired Hall's brazen confidence just as much as his cheekbones and smooth Jamaican accent when he flirted with her at the party.
Smith hadn't dated a drug dealer before and, as she wrote in her memoir Poster Child: The Kemba Smith Story, she kept her heart open—but her eyes and ears shut. In fact, Smith wrote that Hall blindfolded her during their first date so she wouldn't see exactly where he lived, guarding his base of business operations.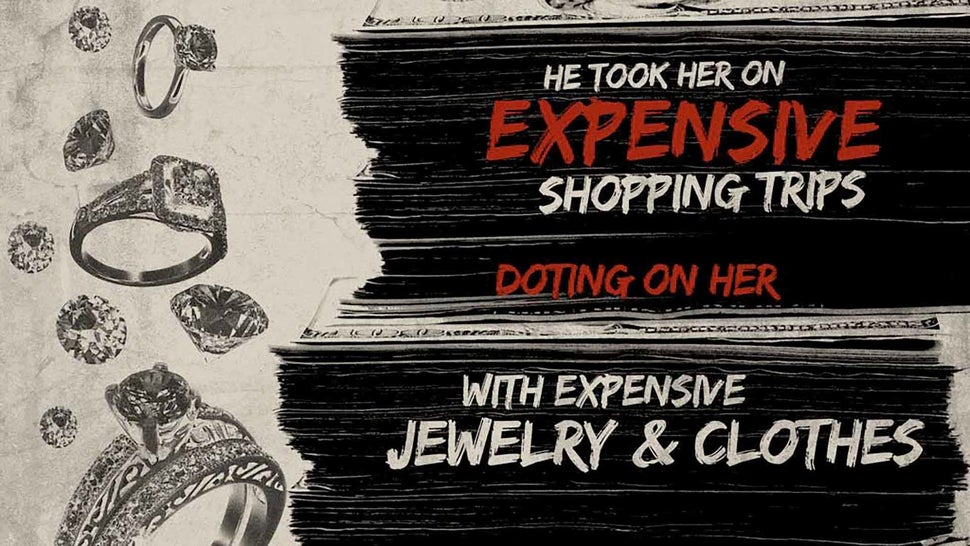 Yet the thrill of becoming the drug dealer's girlfriend overshadowed the warning signs, Smith said. Peter exposed her to marijuana. He took her on lavish shopping trips, doting on her with expensive jewelry and clothes. Such glamour went way beyond her college student lifestyle, and Hall's extravagance was intoxicating.
"In my young, naive, little mind, I was thinking, 'Wow, you know, he must really love me,'" said Smith, who later added: "I felt like people were noticing me and noticing what I was doing, and I felt like I was part of the in-crowd."
The young Kemba spiraled into a deep devotion to Peter, and she began to lose herself to the man who had a tattoo of a black rose—a symbol, Hall had told her, that meant death.
The Honeymoon's Over
Smith soon learned that being Hall's girlfriend came with strict rules and violent consequences. He was prone to jealous and brutal outbursts - citing her protection as his motivation - once even hitting another man over the head with a champagne bottle. Smith herself said she couldn't shake another man's hand or look men in the eyes without provoking Hall's wrath.
In July 1991, Peter's rage first threatened Kemba's life. After going to a basketball game in Philadelphia with friends, a man she had just met grabbed Kemba's hand as she was crossing the street outside of the arena. She looked up to spot Hall on the other side of the street staring at her. When she immediately approached Peter, he didn't seem to have much of a reaction. But when Kemba and Peter returned to their hotel room, he erupted.
"Peter started going off in a rage, basically saying, 'I'm going to show you what would have happened to you,'" said Smith, who explained that Peter claimed that the man who had grabbed her hand was planning to lead her into a gang rape. "And he started beating me on my body and straddled my body and strangling me to the point where I thought I was going to die and blood vessels popped all over my face and in my eyeballs."
Her trauma and shock turned into a numbness that would turn into an abusive pattern. The next morning he cried in her lap and bought her a pearl ring as an apology—manipulation that sent Kemba on an emotional rollercoaster.
"The love that I had for him in the beginning transformed more so to fear" she said.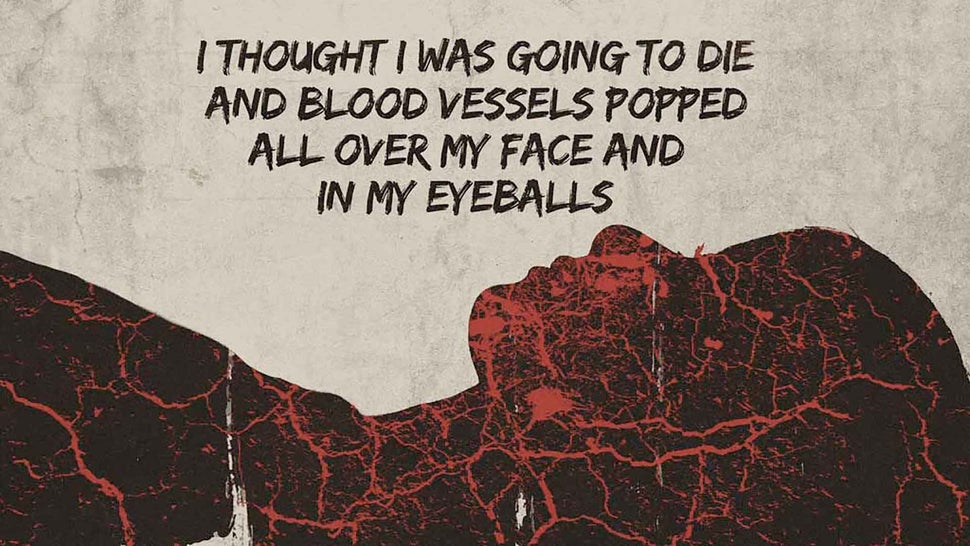 Coerced Into A Lethal Game
The manipulative seesaw of fear and loyalty propelled Smith into Hall's drug game in September of 1991. Hall had been arrested on drug charges in Newport News, Virginia, and an immigration hold kept him from bail. She admits that, during this time, she was deeply under his influence. Hall even drew medicine bottles on the letters that he sent to Kemba, claiming the letter was her "fix."
He had molded Smith to indirectly help with his drug business during his absence. She had already handled a few secretarial tasks for him, like typing up documents and fake I.D.s, registering utility bills in her name and holding his gun in her purse.
Her only direct involvement in the drug underworld came to fruition two years later in January 1993 when, after being coerced and intimidated, she boarded a plane from North Carolina to New York wearing stacks of money strapped around her waist. She wore a business suit that Hall had selected for her that morning.
"I did say to him, 'Why, why are you asking me to do this?'" Smith said. "And because of the abuse that had gone on, whenever he would escalate to a certain point, yelling at me…I would freeze because I was scared of past instances of abuse."
But the beatings did not stop. And when Kemba received a frantic phone call from Hall in the middle of the night a few months later in May 1993, she followed his instructions carefully. Smith wrote that she drove to pick up Hall on the outskirts of Charlotte, North Carolina, where he was waiting in a motel parking lot with a female friend, whom Smith refers to in her memoir as "Katiya."
Kemba noticed that Peter had blood on his shoes.
When Murder Makes Fugitives
Hall and Katiya fled to Atlanta. When Kemba joined them there a few days later at a Hyatt hotel, Hall admitted that the blood that Kemba had seen on his shoes belonged to his friend and business partner. The government's War on Drugs was turning up the heat on operations, and Hall had suspected that his associate was working with federal agents.
Shocked into submission, Hall let Smith return to her parent's house in Richmond, Virginia, and coached her on what to say to the authorities. Without snitching, she could clear her own name and also inform Hall about what the agents actually knew. For months, she spoke to Hall only over the phone while she attended Virginia Commonwealth University and worked at the Virginia Housing Development Authority.
Yet, in December of that same year, Hall summoned her again. At Peter's behest, Kemba failed to show up for work and, instead, skipped town. By that time, Katiya had been arrested in Atlanta and had gone into witness protection. Hall had narrowly escaped capture after a high-speed car chase that had nearly killed an officer and earned Peter Hall a spot on the federal government's Most Wanted list.
"I was very scared and didn't know what to expect," Smith said. "I knew he had taken another person's life before then and, you know, here I am going off again in another state to go with him and not knowing what's going to happen, what I'm going to do. And I'm leaving this stable lifestyle that I've recreated for myself because I still feel like I'm under his control."
Smith met up with Hall in Houston, Texas. They had no car, so they walked through the rain to the derelict neighborhood where Peter was staying. When they arrived at the apartment soaking wet, Smith discovered that it had bars on the windows and doors, and a cockroach infestation.
Omens Of Death Realized
With Katiya arrested, Hall's fears of her betraying him to the authorities turned obsessive. With a frightened Smith at his side, Hall rented a truck. They searched for Katiya in Arizona and San Diego before settling in Seattle. Hall made them switch apartments every few months and hustled to survive.
Then Kemba discovered she was pregnant. The pregnancy suddenly shifted Kemba's priorities and she felt empowered to stand up to Hall. When he asked her to steal from a store, she refused. Peter yelled and began to grab her violently, but stopped at the sight of a passing police car. For Kemba, this incident finally served as the wake up call that she needed.
"I knew at that particular point in time that there was no question of whether or not I should leave there for my safety," she said.
Hall admitted he couldn't provide for her and the baby. He wanted a better life for his son, Smith said, so he handed her cash and she took the train from Seattle to Richmond where her family was waiting for her...and so were the police.
Four days after her 23rd birthday, Smith turned herself in on September 1, 1994. Smith knew she wouldn't betray the father of her child. Plus, Hall had convinced her that she was safe since she hadn't sold drugs or killed anyone.
Yet the War on Drugs didn't permit leniency, and Smith faced six conspiracy-related charges. The judge ordered her to be remanded for her own safety and she found herself seven months pregnant at the regional jail in Suffolk, Virginia. That's where one October night two weeks later, Smith said she had a dream that Hall died in her arms.
Her lawyer confirmed the reality: Hall had indeed been shot by a still-unknown person the same weekend that Kemba had her dream.
"I know for a fact that my son saved my life," Smith said. "I was living in the same place where Peter was found murdered with a bullet in his head. And had I not been pregnant and had he not sent me home and had I not followed through going home, I could have been there with a bullet in my head, too."
Broken Hearts, Broken Justice
Hall was buried in a pauper's grave and Smith was still in jail—suffering from labor pains. In December 1994, she gave birth to their son with her ankles shackled to the hospital bed and two U.S. Marshals standing in the room. She spent two days with her newborn son before handing him over to her parents and returning to her jail cell to await her sentencing hearing.
"I was broken," Smith said.
Through the authorities she had learned a great deal more about the man she had loved, including his aliases, his true age and that he had another child with Katiya. Peter had terrorized her and had physically and emotionally abused her. But, for the sake of her own son, she felt that it was critically important to remember the qualities that had captivated her: his intelligence, his business intuition, and his charisma. It's crucial to Kemba that her son sees Peter not as a monster, but as a man.
"Some people still, you know, think that he's like a legend and still out there," Smith said. "I honestly don't believe that nowadays. Nothing would surprise me, but I haven't gone for that conspiracy theory."
Four months after Peter's death and the birth of her son, Kemba heard U.S. District Judge Richard Kellam announce her sentence: "294 months." Her heart dropped. She heard her mother crying. Despite the fact that the prosecuting attorney had stated that Kemba herself had never bought, sold or trafficked any drugs, the judge issued the 24.5-year sentence in a federal prison to set a harsh example.
"I made it a point to have, like, the self-defense mechanism for myself to keep it together," Smith said. "I refused to believe that I was actually going to spend 24.5 years in prison, longer than I had been living on Earth, and that my son would be a grown man by the time I got out—because had I accepted that, I would have lost it."
Waking From The Nightmare
Kemba served her time and kept her hope alive to maintain her sanity. Her parents started a campaign for her release and Kemba Smith's unfair sentence became a crusade for many who seek criminal justice reform. After 6.5 years, Smith's prayers were answered—thanks to President Clinton, NAACP Legal Defense Fund attorneys, her parents' relentless activism and the media frenzy that had risen to support her.
Three days before Christmas, Kemba got word that her sentence was going to be commuted and she would be released. She felt dazed, but the jail was buzzing at the news. "I was scared it wasn't going to happen," Smith said. "Eventually I got a call from my case manager to come to the office and, sure enough, there was a document that had been signed by William J. Clinton."
On December 22, 2000, Smith's sentence was commuted with five years of supervised release—and she had no qualms. She gave her possessions away to the other inmates and then security locked the prison down to prepare for Smith's first steps into freedom.
"As I was walking out, all those women were yelling and wishing me well and telling me good luck," Smith said, her voice thick with emotion. "I knew that some of the women—and I was friends with some of the women yelling at me—deserved to come home, too."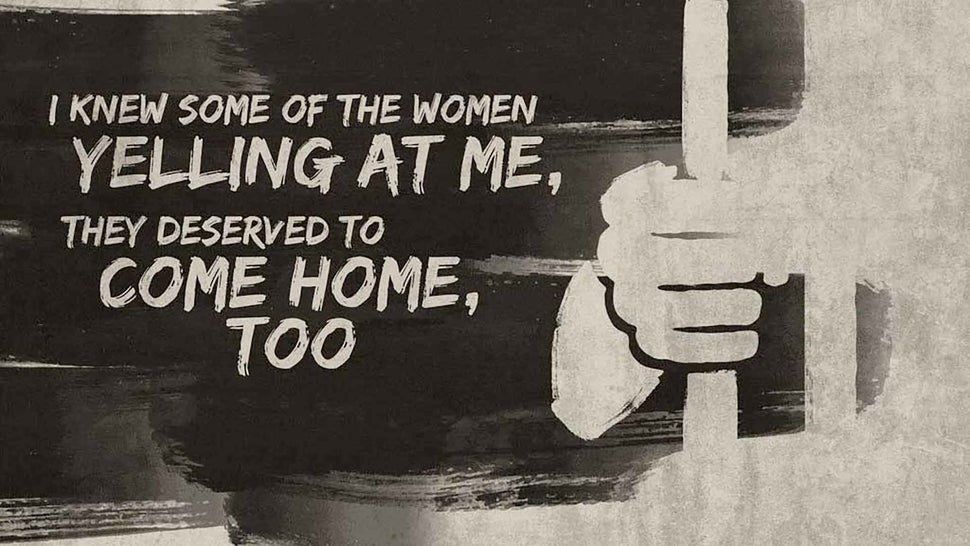 Smith knew too well that there were many other first-time nonviolent offenders who received excessive sentences just like her own but—unlike her—they were still in prison. Before her indictment, Kemba had never known that conspiracy laws make it possible for individuals who have never handled or sold drugs to be convicted for serious time. Smith wanted to ensure that young people - especially young girls - understand the law and don't her same mistakes.
Her self-described survivor's guilt transformed into advocacy for criminal justice reforms, which led her to earning a college degree, testifying before Congress and the United Nations, and even meeting President Obama. She has dedicated her life to lobby for important policy reforms and fights daily against voter suppression laws and unjust drug policies.
Smith hopes her experience, which was fraught with destructive desire, betrayal, tragedy and—ultimately—hope, will chart a course to redemption for others involved in any kind of abusive relationship. She hopes that she can change the story for another young person before they get charmed and intimidated into criminal activity.
"One thing I've learned," Smith said, "is that love shouldn't lead you to fear or danger."
A life of crime can take many forms. Don't miss the other articles about Griselda Blanco and Thelma Wright in our special series For Love Or Money, presented by Starz, where we follow three unique women, each of whom had a distinctly different-but true-experience navigating the drug trade.
And speaking of navigating a life of crime, don't miss the fourth epic season of the Starz Original Series Power, premiering on June 25th. The best part? You still have time to (re)binge seasons 1-3. Get the Starz App and catch up now!
Calling all HuffPost superfans!
Sign up for membership to become a founding member and help shape HuffPost's next chapter