Ever since marijuana was legalized in some parts of the United States, with different degrees of access depending on where you live, I've wondered about the business side of pot.
As a microbusiness advocate, researcher and owner, I wanted to know if this was a truly viable business for the self-employed or small business owner. Personal, moral and ethical judgments aside, this is a unique situation in the business world. A formerly illegal substance, one with a long history of sending dealers to prison, is now a legal retail product. One that people are willing to pay a lot of money for.
If industry outlooks remain steady, the industry will be worth $44 billion by 2020! On face value, that obviously seems like a lucrative business and that you'd be silly not to grab your small piece of the pie. But a new industry, with varying degrees of legal status, brings up more questions than your ordinary growing industry.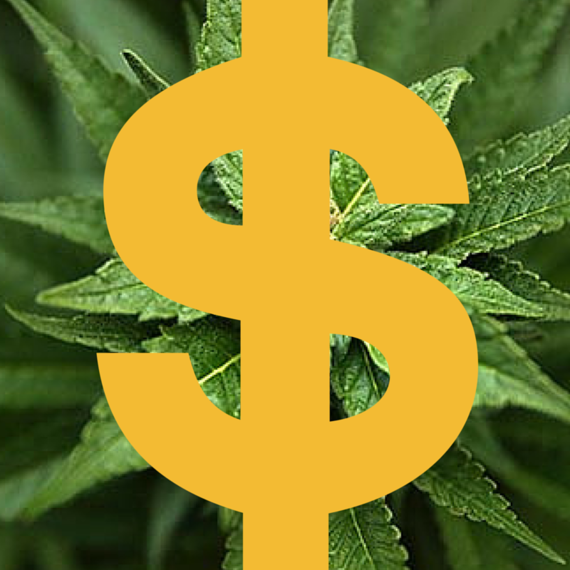 Is this the next gold rush? Or do we just think it is?
How Much is It Really Worth?
The projected $44 billion market aside, this is a new industry that hasn't seen a Census survey yet. The majority of self-employed businesses in the United States are classified as "nonemployers" by the government and we won't know the actual profitability of any small, micro or nonemployer business until 2020.
Colorado legalized marijuana in 2012, which isn't a lot of time to understand an industry or see how it fluctuates There has already been a surplus of weed in Washington where industry insiders said it was "an economic nightmare" and "I don't know anybody getting rich." Although a Merrill Lynch report called "Medical Cannabis has high POTential" created buzz that the pot industry was now considered viable by big investors, publicly traded cannabis companies actually performed poorly.
To make matters more confusing, it is unknown what kind of business owners actually own Colorado's 1200 marijuana businesses. According to David Migoya, from The Denver Post, "basic information about these entrepreneurs is not available to the public without paying hefty fees" which is a $10,000 fee per name through a State information request.
Verdict: I don't know enough yet to call it a profitable industry for small business owners. We probably won't have enough data to see how profitable the marijuana industry is for small businesses until after the next Census.
Are the Legalities Stable?
It's no wonder that the marijuana industry is highly regulated. To make matters worse, each state is different. Pot is legal in four states, and medical marijuana is legal in 20 (as of the publication of this article). However, the Merrill Lynch report said: "Due to rapidly evolving and potentially conflicting legislation enacted on a state-by-state basis, the cannabis-testing industry is subject to disruptive changes."
A true comparison of the legal ramifications for small business owners is difficult, as each state's laws evolve to meet the needs of government, businesses and consumers. Even in the pro-pot state of Colorado there has been issues, including a recent ban on pot clubs in Colorado Springs. A Maine initiative to legalize pot (medical marijuana is already legal in Maine) has been blocked due to signature irregularities for the ballot initiatives. While Hawaii is struggling to find a way to safely determine how much pot is okay for drivers.
Verdict: The Washington Post reports support for marijuana legalization is higher than ever before. But to call the legalities stable is reaching. This year's presidential election will certainly play a part, as the frontrunners all have varying degrees of support. The Marijuana Policy Project gives Bernie Sanders an A on marijuana policy, Hillary Clinton a B, Ted Cruz a C, and Donald Drumpf a C+. Each region will have to be completely researched for specifics, trends and upcoming policy issues.
Is There Education and Business Support for Small Growers and Sellers?
Education is a must for small business owners. And there isn't enough education or credible professional and financial support for this growing industry. For example, Maine's Community College System mission is to train the workforce including educational, occupational and technical support. Yet Maine doesn't currently have any training for medical marijuana suppliers.
Harvard Law School and the University of Denver both added marijuana law classes, but that's nothing to do with small business ownership. There are some private classes available, including business planning from GreenZip. But for an industry worth billions, the educational side of this equation is sorely lacking.
There are some professional business associations and tradeshows, like the National Cannabis Industry Association. The Cannabisseur Social Network offers a wide variety of business support, including resources like jobs, marketing opportunities, local business searches, and networking. None of these are complete business solutions but are steps in the right direction.
Verdict: As this is a new and growing industry, the switch from illegal to legal operations hasn't quite caught up to what small business owners need -- yet. Given time, educational and business support will grow. But for now, novice business owners may struggle to find the credible help they need.
The New Cartels: Will Big Business Take Over the Pot Industry?
There is no doubt that the legal marijuana industry is growing, or that it will be worth billions across the country. It's also undeniable that the business opportunities are immense. From traditional growers, to dispensary owner, to pot bars -- it's an entrepreneur's dream.
But there's a lot more to think about and it's a complex issue. Although it's been called the best startup opportunity, there is a distinct difference between startups and microbusinesses. In fact, a third of cannabis wholesalers spent at least $50,000 to start their new marijuana business. That's far beyond what most microbusiness have for a startup budget.
And the issues go far beyond trying to find startup cash. When pot was illegal, there was a specific business model. Drugs trickled down from the big cartels to local dealers. Now that it's legal, big business will still try to put their sticky hand into the pie. With projections like this, they would be silly not to try.
Not to mention, there are no legal mentors with more than a few years of experience. Sure, there are a ton of illegal mentors out there, but when you're considering dumping your life savings into a new startup (regardless of size) you want credible, reliable, and experienced business support.
None of these issues are reasons not to try to start a marijuana business of your own. That's not my intent. Rather, I want you to see the situation from all sides and make an informed decision with your eyes wide open.
Popular in the Community