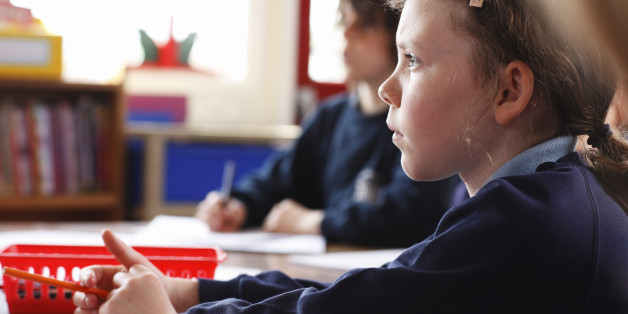 It is getting harder and harder to ignore the extent and growth of American poverty, especially among children. And it's getting harder to deny poverty's impact on those children's educational outcomes. Indeed, "no excuses" -- the phrase used by some reformers to suggest that student poverty is just a justification made by bad teachers to escape responsibility -- seems destined to go the way of the dodo bird. And unlike that extinction, this one is definitely a good thing.
Two closely related problems, however, continue to get far too little attention. The first is rural poverty. When we talk about poverty, especially as it pertains to education, the first image that comes to mind is often an urban classroom, a school with bars on the windows, students of color, and gang problems. But as illustrated by the Sundance Award-winning documentary Rich Hill, which takes its name from a poor rural town in Missouri, small-town poverty is a largely hidden but widespread concern. And the resulting consequences for children in those towns -- from potato chips for breakfast to more complex ones, like families' frequent moves in search of elusive part-time jobs -- are especially difficult to address in contexts in which options for affordable fresh food, housing and jobs are few.
Pulaski County (Virginia) Public Schools Superintendent Thomas Brewster, formerly a teacher and principal in an area much like Rich Hill, Missouri, identified with many of the issues featured in the film. "I see those kinds of problems every day," among a few of my own students, Brewster noted at a recent Washington, D.C., screening of the film. Robert Mahaffey, director of the Rural School & Community Trust, commented that, too often, people picture small-town America as either idyllic Norman Rockwell or post-coal era devastation. As Rich Hill illustrates, strong cultural and community ties can, and do, co-exist with boarded-up Main Streets and lack of living-wage jobs. Legal scholar Peter Edelman also commended the film's producers for elevating the reality of extensive poverty among white Americans.
In other words, rural poverty tends to be either ignored or stereotyped. As a new white paper on the subject jointly authored by the Broader, Bolder Approach to Education (BBA) and AASA, the School Superintendents Association, makes clear, it will be very hard to improve educational outcomes and close achievement gaps until we understand and pay attention to poverty's impact on them.
A second problem that is failing to gain needed policy traction is our school funding mechanisms. There is an inverse relationship between the needs that students bring to their schools and those schools' likely capacity to meet these needs. As the white paper details, education funding mechanisms at all three levels -- local, state, and federal -- cause a systemic and severe needs-capacity mismatch.
Our heavy reliance on local property taxes to fund schools drives this mismatch; on average, a school district receives 44 percent, or close to half of its revenue, from these taxes. This means that low-income neighborhoods must tax residents at higher rates to raise enough revenue for the most basic services, while more affluent residents pay lower tax rates yet raise more revenue. It also means that heavily minority neighborhoods that suffered decades of redlining that brought down property values and that kept both those neighborhoods and the schools they serve segregated must levy some of the highest taxes, though their residents are least able to afford it. All of this makes these neighborhoods even less attractive places to live and creates a vicious cycle that severely disadvantages schools in high-poverty cities like Cleveland, Philadelphia and Detroit.
State funding for education, the second major source, should, and certainly could, compensate for some of these local disparities. However, states also vary greatly in the degree to which they supplement local revenues, due to both differences in their overall level of funding to school districts, and in their effort -- how much they spend on education relative to state fiscal capacity. A recent report from the Education Law Center, which tracks state funding along four indicators of "fairness," finds troubling trends overall, trends exacerbated by the loss of federal stimulus funds following the Great Recession. Many states' formulas distribute funds such that they compound, rather than alleviate, local disparities. In the most regressive states, including North Carolina and Nevada, "the poorest districts receive at least 20 [percent] less funding than the higher wealth districts."
Title I of the flagship federal education legislation, the Elementary and Secondary Education Act, was designed to try to alleviate both of these levels of disparity by providing funds to schools and districts with a large concentration of low-income students. In its nearly 50 years of existence, however, Title I has never been funded at a level that fully addresses the impacts of concentrated poverty. Moreover, over the past five decades, changes in law have made federal funding both less equitable and less sufficient in meeting its stated goal, equity, especially in rural areas.
The good news is that policymakers are starting to take seriously educators' assertions that poverty is no excuse, but a real, pervasive, complex problem that we must tackle if we really mean to narrow achievement gaps. The next steps involve broadening our understanding of what poverty looks like and where it's happening, and fundamentally rethinking how our resources should be allocated. Only then can we say we really have left no child behind.
REAL LIFE. REAL NEWS. REAL VOICES.
Help us tell more of the stories that matter from voices that too often remain unheard.